Every year, as soon as Chinese New Year rolls around, Asia shuts down. Chinese people take advantage of their two-week holiday to get outta town. If a loved one dies during the extended break? Well, you're pretty much screwed. A lot of funeral homes aren't open for business, either.
Here in America, Chinese New Year isn't as widely celebrated for more than one obvious reason. Asian-American households still take it seriously, though. Especially young kids. For them, it's like a second Christmas. Per tradition, parents, relatives, and family friends give hong bao (red envelopes) filled with money to children and teenagers. Families gather to eat dumplings, noodles, new year cakes, and fish. It's always the biggest and best meal of the year.
Today all of the multi-day celebrations begin. 2014 is the year of the horse.
Chinese culinary traditions are naturally confusing, even if you grew up doing them. But here are some of the foods you need to start the new year off right.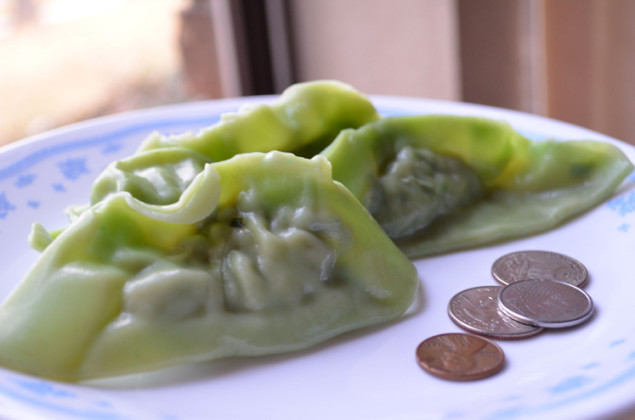 Dumplings
These little guys are one of the main foods to eat during the Lunar New Year. It's said that they'll bring good fortune to your family, simply because they're shaped like yuan bao, these golden ingots that the Ming Dynasty used as money. Growing up, my mom used to place coins—after she scrubbed them a million times—inside homemade dumplings, and whoever collected the most money would have the luckiest year. I don't think I've ever won that game.
Where to eat dumplings for Chinese New Year: Noodle House in Plano. Their potstickers are wrapped in this crunchy, pan-seared skin that I always order whenever I'm there.
Nian gao
This new year cake is made from glutinous rice flour, and the result is a sticky, sweet treat that acts as a dessert. It's not a hard thing to make, and it's probably my family's favorite thing about Chinese New Year. Because gao sounds like "tall" or "high," this traditional food is supposed to help you grow taller and have a prosperous year.
Where to get it: Yao Fuzi's savory nian gao has a terrific bouncy texture that my mom adores. It's served with napa cabbage and pork shreds. (You can also try making them at home with this nian gao recipe from "The Asian Grandmothers Cookbook.")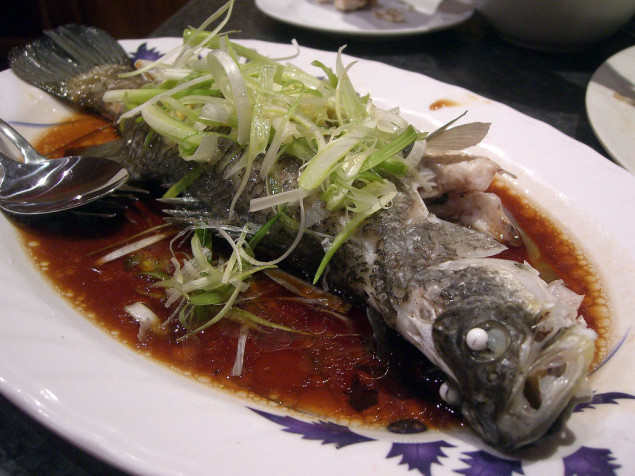 Whole fish
Tricky Chinese parents tell their kids that eating fish will make them smarter. I've always had trouble believing this. But the word "fish" in Chinese also sounds like the word for "abundance." It's a homophone, sort of. Eating a whole fish is important because you want to avoid bad luck in the new year. Besides, the head is always the best part.
Where to get it: If my memory is accurate, you can get a whole tilapia fish at Genroku in Richardson. It's served in this spicy red sauce.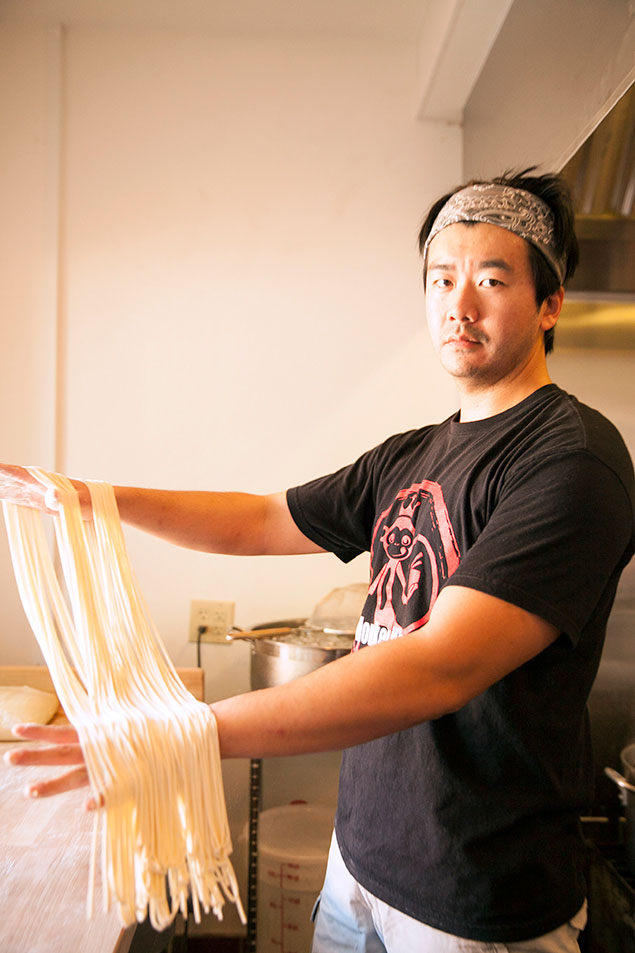 Long noodles
The longer your noodles, the longer you'll live. We Chinese folk like to live until we're old and gray.
Where to get it: Monkey King Noodle Co. is where noodle-maker Andrew Chen hand-pulls these threads for a tasty beef noodle soup.
Oranges and tangerines
The word for orange and luck sounds very similar in Chinese, which is why this is the perfect fruit to end a Chinese New Year meal. Even when it's not a holiday, we clean our palates with tangerines. Truly awesome Chinese restaurants will give you sliced oranges instead of fortune cookie packages. That's one litmus test you can use.
Where to get it: Just about every grocery store.
Get the SideDish Newsletter
Dallas' hottest dining news, recipes, and reviews served up fresh to your inbox each week.