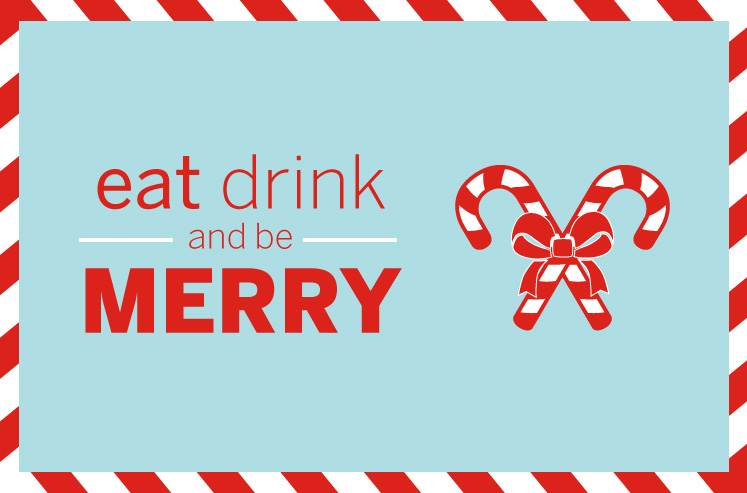 Holiday Food Gift Guide 2013: Local Goodies From Dallas
We've made out list, and we're updating it more than twice.
Fellow shoppers, no need to go all Amazon Prime yet. You've still got some time to order gifts for your food-conscious friends and family. This year, think local. Shop local. We've got a list that will help you find something for everyone.
We'll keep adding to this list as more gift ideas trudge in, so check back often.
White Chocolate Cayenne Puppy Chow
$10.99-$12.99
Made by: the Fullosophie ladies
Description: "Delivered in a holiday bag | available in GLUTEN-FREE & Non-Spicy Versions
Perfect for teachers, neighbors, stockings …"
Buy it: At their online store

Green Grocer's gift basket
Made by: Green Grocer
Description:
"Create and customize your own gift baskets of any size, with Noble Coyote Coffee Roasters, Sterling Teas from Rockwall, hand-poured 100% soy candles from Deep Ellum's Dylan and Company, local craft brews, wine and more from your favorite vendors.  With a commitment to the affordability of local products, Green Grocer showcases a well-curated selection of quality goods.
Choose from pre-designed baskets, including "The Best of Dallas" which includes handmade jellies from JJ&B, Texas Olive Ranch flavored olive oils, Community Beer Company's  Inspiration Ale, Chef Milton's Gourmet Seasoning, raw and unfiltered honey from Texas Honey Bee Guild, Texas Pecan Granola and much more or the "Green Grocer Relaxation Station" with a selection of bath products, candles and creams from Dylan and Company, Free Spirit Creations, Oak Cliff All-Natural Soaps and Dorey Aroma Therapy.
For the craft beer guru, mix and match bombers from Saint Arnold, Community Brewing Company and Deep Ellum Brewery to name a few."
Buy it: At the physical store.

Empire Baking Company's breads
Made by: Empire Baking Company
Description: Get a basket full of cranberry walnut bread, gingerbread, cranberry scones, ginger cookies, stollen, and jalapeno cheese bread.
Buy it: At their physical store.
Ro-Ro's Cinn-A-Rolls
$20 for two pans
We're awestruck by how easy it is to make these treats. Just pop them in the oven and you're ready to go. These are perfect for dinner parties when you don't have time to make the dessert.
Made by: RoRo's Baking Company
Description: "RoRo's Cinn-A-Rolls are handmade using natural ingredients.  Each delicious pan contains 9 rolls each.  All products are fully cooked and shipped frozen with gel packs.  Product is expeted to thaw some in transit."
Buy it: At their online store
Nosh Euro Bistro's Holiday Gift Certificate
"Buy $100 in Gift Certificates and Receive $25 to Spend on Yourself"
Not every new kitchen guru has time to make a perfect meal. Treat him/her to a gift certificate at Nosh Euro Bistro. (Must be used after 1/1/2014)
Buy it: At this link
Sissy's Canned Jellies
$5 for a 4-oz. jar and $8 for an 8-oz.
Made by: Chef/owner Lisa Garza-Selcer of Sissy's
Description: "Lisa Garza-Selcer, owner of Sissy's Southern Kitchen & Bar, will be offering her house-made canned jellies for sale this holiday season. Jellies are available in both jalapeño and seasonal fruit and come in two sizes."
Buy it: At Sissy's (2929 Henderson Avenue)
Dessert of the Month Club
$47 for 3 months of cheesecake
Made by: Baby Cakes by Samara Garth
Description: "Each month you can pick up a 4″ cheesecake accompanied by its 1 1/2″ Baby Cheesecake replica. How adorable is that!?! The upcoming flavor will be posted on this site and broadcasted a week prior via email and social media. If for some reason you're not feeling the flavor of the month, the all too famous Red Velvet Cheesecake is the default flavor, which has never let anyone down.
You may pick up your dessert at any time during the month- flavors will only be available for that corresponding month.* If you'd like to simply purchase that flavor or additional cheesecakes for that month the cost is $15 per 4″ cheesecake/dessert and $15 for 1/2 dozen Baby Cheesecakes, $25 per dozen Baby Cheesecakes."
Buy it: At this link
Oak Cliff Cellars' Holiday Gift Pack
Starting at $55
Made by: Oak Cliff Cellars

Description: "Available in 2 and 3 bottle gift packs of OCC wine and gift packs with 1 bottle of OCC paired 8oz. of Dr. Sue's Chocolates*, we can ship holiday gift packs directly to those special or hard-to-shop-for individuals on your list. Just make sure we receive your order by the "Order By" dates to ensure that our wines reach those intended in time for Thanksgiving, Seasonal/Religious Holiday or New Year's. (Shipping included! Tax will be added at checkout.)
This year you also have the option of adding an 8 oz. or 16 oz. box of Dr. Sue's Chocolates to any gift pack."
Buy it: At this link