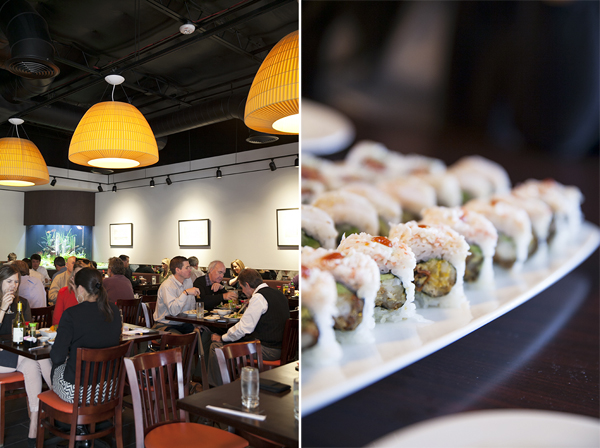 Before you guys start raising your pitchforks, hear me out.
Like all of you Oishii fans, I've been rooting for this restaurant's comeback. The owner, Thanh Nguyen, is an Asian-American like me. His Pan-Asian sushi restaurant suffered through a fire on December 30, 2012, and it's taken him almost 10 months to re-open. Nguyen deserves a lot of credit for not giving up. And maybe a couple of hugs, too.
He probably knew just how valued his restaurant is to the Dallas community.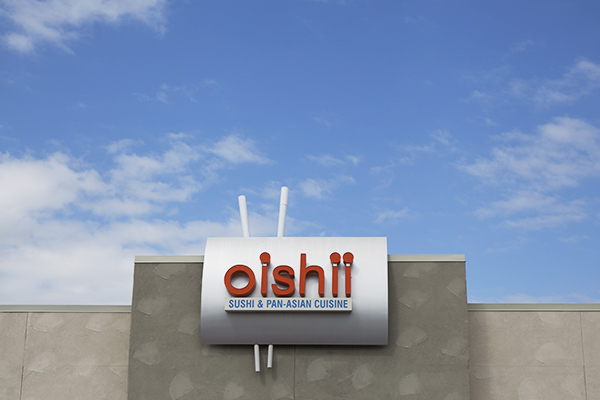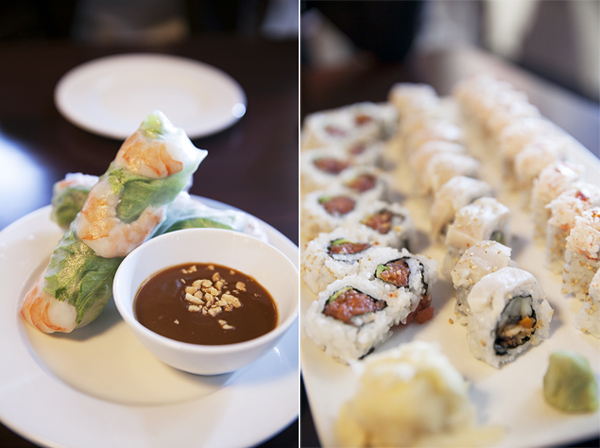 Oishii fans have been waiting on the edge of their seats for their favorite sushi spot to re-open. When it finally did this past weekend, there was a collective sigh of relief. I could feel the joy emanating from some of your emails and from a few sales girls who work upstairs.
Because I grew up in the suburbs (and still live there), Oishii wasn't on my radar. I'd never eaten at Oishii prior to this Monday, its official opening day. I went, two days ago, because I got caught up in the Oishii fan storm and couldn't help my curiosity. I went in with high expectations. Maybe too high.
From what I've heard, the interior is definitely a step-up. Bright, beautiful orange lamps hang from the ceiling, there's a full sushi bar that can seat up to 18 people, and a salt water aquarium like every other Asian establishment striving for good feng shui. It's sleek, it's modern, it's for yuppies.
Owner Thanh Nguyen stood at the front of the sushi bar, making rolls for everyone. People often went up to greet him and congratulate him. He seemed to accept it all graciously.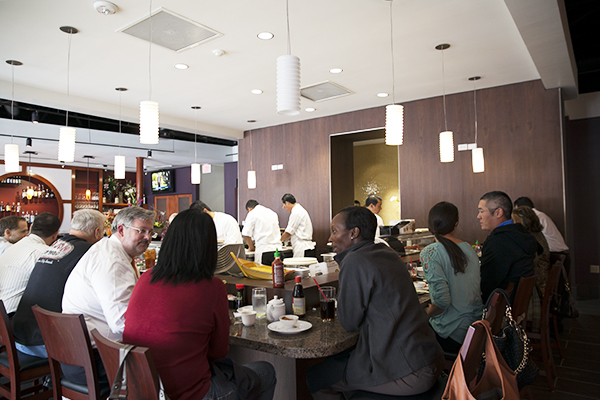 On Monday, it took 15 minutes to get seated for lunch at Oishii. The restaurant was teeming with people. Nobody seemed to want to leave. Everybody wanted to eat.
But the menu baffles me. I tend to avoid places that serve three to four different types of cuisine, like Pei Wei. If a restaurant has so many cuisines to focus on, it might not do any of them well. That's the theory, anyway. Oishii combines Vietnamese, Chinese, and Japanese food into one menu. The lunch options—beef and broccoli, chicken and broccoli, orange chicken, and orange beef—completely turned me off. The prices are great (everything is under $10), but nothing about the lunch plates I spied at other diners' tables looked appetizing.
So I turned to the sushi menu. Our loyal SideDish photographer, Desiree Espada, and I ordered the Oishii (softshell crab, avocado-wrapped, wasabi cream, and Sriracha), spicy tuna, and the Wycliff (Escola tuna-wrapped, eel, tempura flakes) rolls.
All three rolls arrived on one plate. The spicy tuna gave off plenty of heat. I like that chef/owner Nguyen doesn't shy away from a good kick, but each spicy tuna piece was almost the same size as each Oishii sushi piece, which was a full $6.50 more than the spicy tuna. The sesame flakes in the sushi rice are a nice touch, but Des and I expected more from a roll, like the Oishii, that puts us back $13. Extra fake crab meat on top of the roll just isn't going to cut it. Especially when the sushi pieces are quarter-sized already.
The sushi was fine. "I didn't love it," said Des, who vocalized exactly how I felt. I guess I expected fireworks from Oishii, but all I received was sushi on par with this random hole-in-the-wall called Carrollton Sushi. It's a place you go when you're looking for cheap sushi.
So maybe that's why. It's not too expensive. People I've talked to say that I need to go for dinner. They say it's a nostalgia thing. They have great memories at Oishii. "There's nothing else really like it in Dallas," they tell me. Matt Shelley thinks I should've ordered the Tribeca roll. (It wasn't on the sushi menu when I went.) Clearly, I'm missing something about Oishii. I get it, but I don't get it. I love that it's a neighborhood restaurant, but all this hype over it is completely mind-boggling.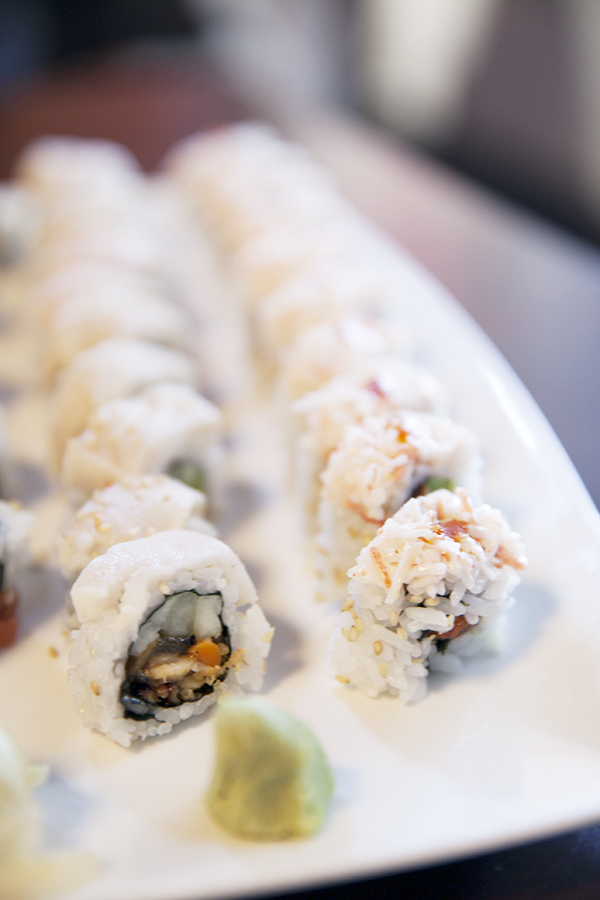 Get the SideDish Newsletter
Dallas' hottest dining news, recipes, and reviews served up fresh to your inbox each week.