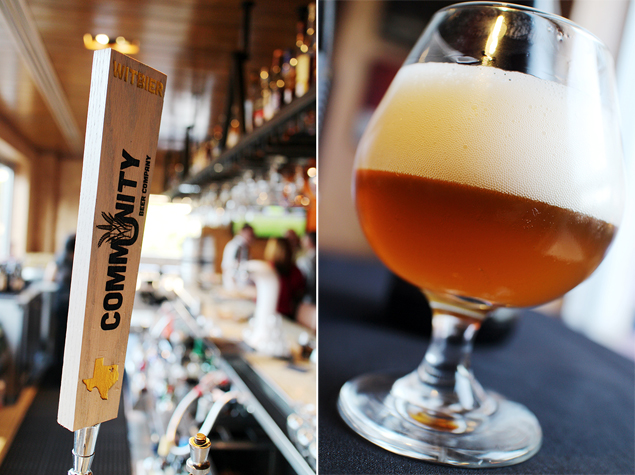 On Monday night, Del Frisco's Grill hosted the folks from Community Beer Co. to show off two of their new bottle conditioned bombers in Uptown style. Kevin Carr, the founder, and Jamie Fulton, the head brewer, nearly came to tears as they addressed the crowd to share their excitement and passion for the amazing beers they brought out. Their kind-hearted, husky magnetism was intoxicating, but not as much as the new beers, which were 9% alcohol.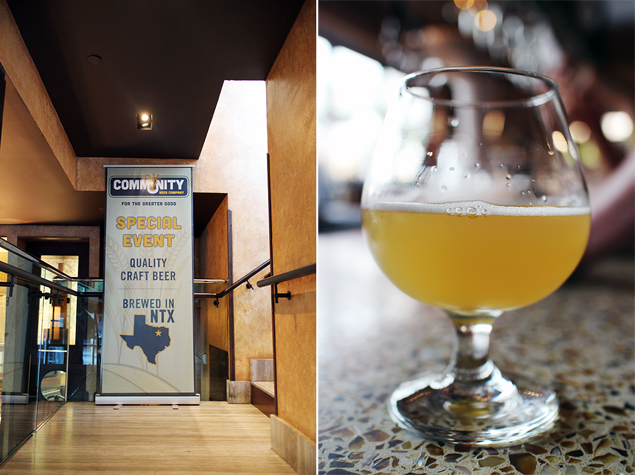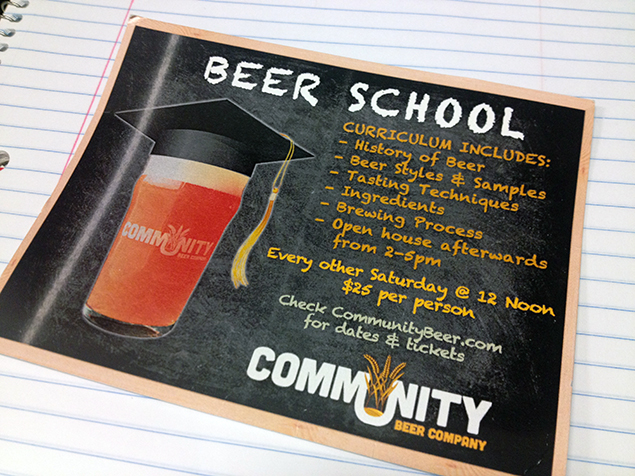 Four beers were offered up, and Del Frisco's Grill did a great job pairing their food to the styles and flavors of the beers. The first on the menu was Community's Vienna Lager. Its punchy, fruity and perfect for warm weather. The full mouth feel engages the palate with bright effervescence and is just damn good. Next up was the very wheaty, brightly carbonated Witbier. Again, it was a refreshing and involved brew with a toasty hop essence and beautiful light straw color. Then came the newbies. The first was the Trinity Tripel. This Belgian-style Tripel was intensely comforting, deep, and brooding with fulfilling hops and fruity undertones. Even at 9%, it went down smoothly. Lastly, the Inspiration Ale was passionate and spicy with a deep ruby color and a silky mouth feel. Slightly stronger than the Trinity, it still maintained excellent drinkability. Community continues to define their style with beers of great depth and gravity. These guys brew with molten rock intensity, and they're making beers that matter. Each has its own personality, driven by the hunger of the brewers to make something they truly love. And throughout their diverse lineup, there was one theme that kept popping up: the smooth drinkability. While it's dangerous—like a foxy-eyed, long-legged damsel with smoky lips and knack for being naked—it's also what makes them awesome.  Both of these big beauties will be available soon at Whole Foods and Central Market. They won't be out there for long so you better get a tent and start camping out. Let's show Apple how it's done.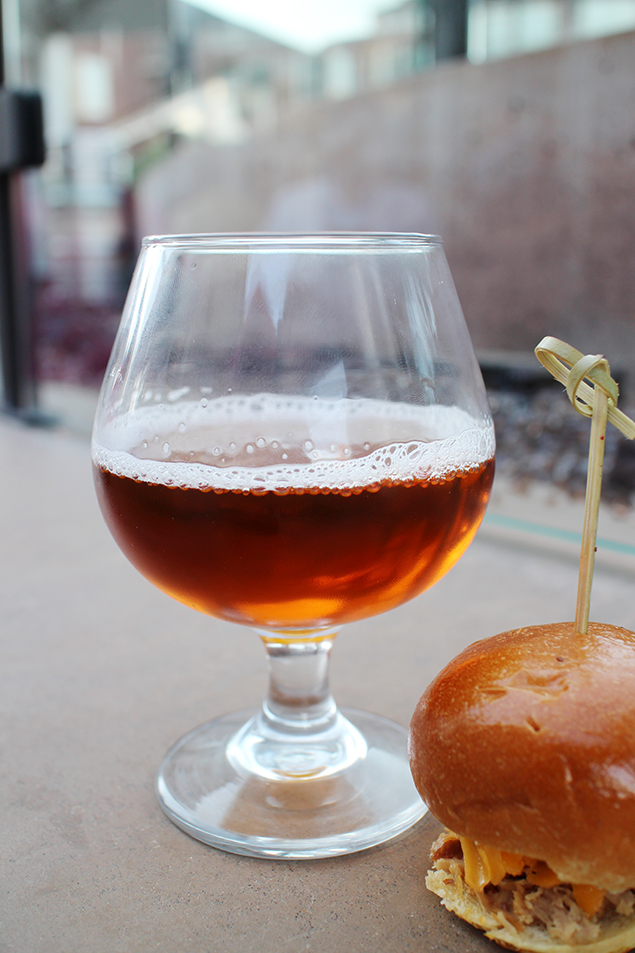 Get the FrontRow Newsletter
Get a front row seat to the best shows, arts, and things to do across North Texas. Never miss a beat.