It is hot…no really other way to say it. Summertime in Texas is hot. Lucky for us, cooling down is easy enough with a refreshing cocktail. Here are a few ideas to help cool your summer nights while pleasing your tasteful palate, some made with spirits produced right here in and around Dallas. A few spirit samples were sent for editorial consideration.
Western Son Vodka, created by a group of former wine and spirits executives headquartered in Carrollton, recently released their first flavored vodka, inspired by one of our favorite Texas fruits – Ruby Red Grapefruit.  Balanced and fresh with just enough sweetness and acidity, incredible simply mixed with club soda, fresh basil and a squeeze of lime, or with a splash of cranberry juice for a new twist on a summertime favorite, Sea Breeze. I hear Peach and Citrus are the next flavors, due out later this summer.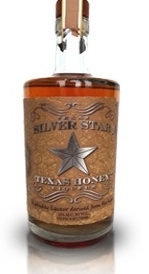 Texas Silver Star Honey Liqueur is another local distiller making aged Texas whiskey at their Trinity River Distillery. They then blend pure and natural Round Rock honey into the whisky to create their honey liqueur. Sweet, slightly floral, influenced by the Texas wildflowers Round Rock bees love, and distinct, simply sipped over ice or in a Texas Afternoon shaking two ounces of Texas Star Honey Liqueur with 8 ounces of unsweetened iced tea and a squeeze of fresh lemon. Watermelon goes hand in hand with summertime, ideal when mixed with tequila in this cocktail from Avion, I prefer the Reposado.
Watermelon Cocktail
2 parts Avión Silver or Reposado
1 part Fresh Lime Juice
4 One-Inch Cubes Fresh Watermelon
Squeeze Agave Nectar
Preparation: Muddle watermelon with agave nectar in a mixing glass. Add remaining ingredients, and
For a cocktail inspired by the quintessential summer item for any girl, the "world's coldest vodka" made from Norwegian glacial water, the potato based Vickingfjord Vodka created a cocktail inspired by the summertime Pink Sundress, created with the help of mixologist Meaghan Dorma.
Pink Sundress
1.5 oz. Vikingfjord Chocolate Raspberry Vodka
.5 oz. Lillet
.5 oz. Crème de Cacao
.75 oz. Lemon Juice
3 Raspberries
Preparation: Add raspberries to cocktail shaker and muddle. Add first four ingredients and shake with ice. Strain into a cocktail glass and garnish with curled lemon peel.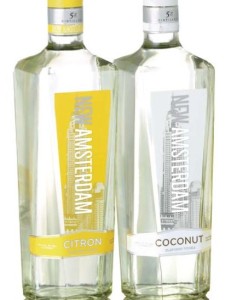 I recently tried a few other flavored vodkas from New Amsterdam Vodka, the Modesto, CA spirit company created with an old world style of classic New York – before it was New York it was New Amsterdam. The company just introduced their five times distilled Citrus Vodka and Coconut Vodka. The coconut transports you to island living, especially when mixed with sweet pineapple or mango juice for cocktails inspired by the Caribbean. The citrus, filled with fresh notes of lemon zest and juicy Meyer lemon, is perfect mixed with a little Domaine de Canton Ginger Liqueur and soda, or with a splash of Pinot Grigio and floral St. Germain in this cooling cocktail.
 Summer Citrus Cooler
1 oz New Amsterdam Citrus Vodka
.5 oz. St. Germain
3 oz. Pinot Grigio
1 oz. Club Soda
2 Lemon Slices
Preparation: Muddle two lemon slices into bottom of wine glass. Add a handful of ice, then add vodka, St. Germain and wine. Top with soda.
The aperitif Aperol, the lower alcohol Italian sibling of Campari, is taking over the pre-dinner cocktail hour, especially when the bitter orange and herbal liqueur is mixed with prosecco and a splash of soda for an Aperol Spritz, or with a bit of herbaceous gin, fresh lemon juice and a dash of bitters to awaken the palate and prepare it for whatever the night holds.
Aperol Cocktail
2 ounces Aperol
1 ounce Nolets Silver Dry Gin
1 teaspoon fresh lemon juice
Dash Angostura bitters
½ ounce simple syrup
Preparation: Add ingredients to an ice filled shaker and shake until very cold. Strain into a martini glass and garnish with an orange rind twist.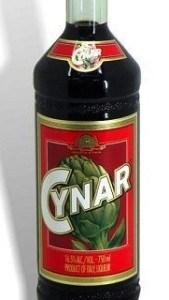 Another aperitif well loved by Italians is Cynar, a blend of herbs and artichoke leaves creating an aromatic, sweet and herbaceous spirit with a very distinct taste. Though it is typically served straight up, on its own or mixed with a bit of club soda or tonic, its flavors have proven to enhance the palate when mixed with floral St. Germain or with rye for a twist on a Manhattan.
Cynar Manhattan
2 ounce Cynar
4 ounces Knob Creek Rye Whiskey
Dash Angostura bitters
Splash simple syrup
Preparation: All all ingredients to an ice filled glass and stir.
Take 5
2 ounces Cynar
.75 ounce St. Germain
.75 ounce lemon juice
Seltzer
Orange wedge for garnish
Preparation: Add Cynar, St. Germain and lemon juice to an ice filled shaker and shake until very cold. Strain into a rocks glass over ice and top with seltzer. Garnish with a fresh wedge or orange.
Or, if you want someone else to mix your cocktail, relax by the pool at Hotel ZaZa for a special cocktail experience with Cointreau.  Cointreau has elevated typical bottle service with their soda siphon service making carbonated cocktails with the use of a soda siphon, instead of adding bubbles the traditional way – with club soda, seltzer or sparkling wine. The soda siphon service at ZaZa is $50 and comes complete with everything you need to make your favorite Cointreau Rickey – a Cointreau soda siphon, an array of assorted fruits and a muddler to create your own cocktails.
If you have soda siphon at home, consider creating this Rickey cocktail from Cointreau.
Strawberry-Basil Cointreau Rickey
(makes 5 drinks)
7.5 oz. Cointreau
3.75 oz. fresh lime juice, strained
20 oz. cold water, filtered
1 Strawberry, hulled and quartered (in each glass)
2-3 Basil Leaves (in each glass)
Preparation: Prepare batch in a large container and funnel into a siphon. Charge with CO2 and keep on ice or in a refrigerator.
Place 1 strawberry, hulled and quartered and 2-3 basil leaves in the bottom of each highball glass. Muddle the ingredients in each glass. Pour the carbonated mixture into the glass with ice.  Stir briefly. Garnish with a strawberry and basil leaf.