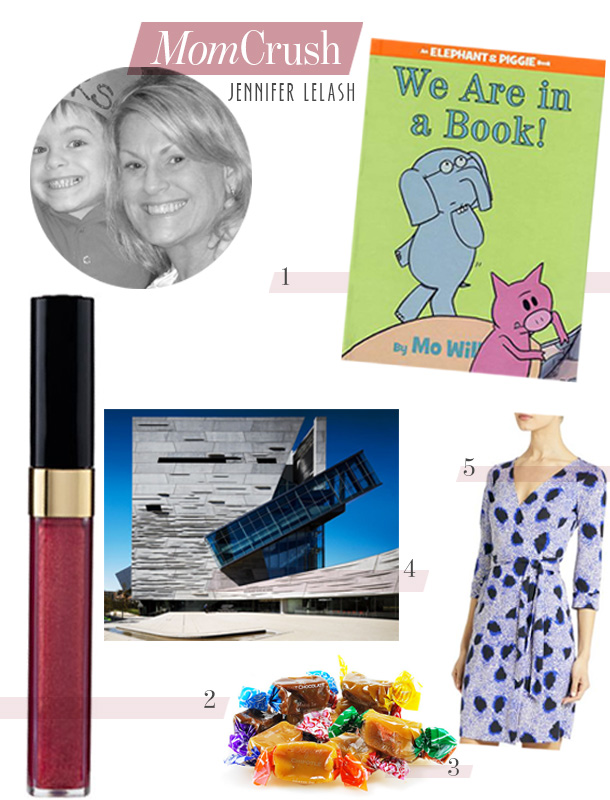 Who she is: Jennifer LeLash, philanthropist, real estate agent, and mom of five-year-old Jackson.
Why we love her: She balances a successful real estate business, family life, and a commitment to philanthropy with ease. Passionate about improving the Public Education System, enhancing the lives of veterans, and eradicating cancer, the fourth generation Dallas native counts volunteering as a family among her greatest pleasures. What's not to love?!
Herewith a peek into Jennifer's world.
On heavy rotation: I'm currently listening to Justin Timberlake: The 20/20 Experience; he's just so good! When I pick my son up from school, I sometimes surprise him with the theme song from Teenage Mutant Ninja Turtles or something from Madagascar. I love to see him sing and dance in the back seat.
What she's reading: Listings, offers, and contracts…seriously! With the current Dallas home market, you have to be 20 steps ahead of the game. I'm constantly glued to my iPhone reading emails between work and planning for the 2013 Cattle Baron's Ball. My favorite part of the day is bedtime and reading the book my son has checked out of his school library that week, plus Mo Willems' Elephant & Piggy books.
Always in her handbag: I always carry Chanel Lipgloss in "Spark;" it's the perfect blend of reddish-pink with a little shimmer. I have converted many friends to this color. I also carry some portion of a LEGO figure my son is working on, as well as an Albuterol inhaler because my son and I both have asthma. Also, I can't forget my SUPRA key so I am always ready to show my clients a property!
Her uniform: I love wrap dresses by Diane von Furstenberg for work, and Yummy Tummy Skinny Jeans with a fun top is definitely my go-to "mommy uniform." You can bend over on the playground and not have to apologize to those behind you. The best part is that you can wear either look year round in Dallas with boots, ballet flats, or cute flip-flops. After spending 10 years living at the beach in California, I have a habit of wearing flip-flops year round with everything.
Her go-to restaurants: Highland Park Village Mi Cocina is a favorite for family nights out and Marco's pizza for family movie night in! For date nights, my husband Chris and I love Shinsei for the Crispy Brussels Sprouts, Thai Fried Rice, and Katina's Roll paired with Coquerel "Le Petit" Sauvignon Blanc. Bliss!
Her tip for balancing work and family: I have downloaded every "time organizing" app available. I have an alert to remind me of soccer games, showings, galas, closings, and all that is in between. A working mom's life in 2013 moves at a rapid pace, schedules overlap, and work is no longer 9-5, which I happen to love. You can't do it all! So two other moms and I decided to combine efforts. When it donned on us that we were doing exactly what our school (Parish Episcopal School) is instilling in our children, to work collaboratively, we knew it was meant to be. Our families get a mom to attend their game and our clients are given the attention they deserve, not to mention we have tripled our network for our business and philanthropic endeavors. Nayfa, LeLash & Brown (A Real Estate Collaborative) with Dave Perry-Miller & Associates is a win, win, for my business, the charities I support and most especially, my family.
On her 'bucket list': Fly a plane, drive a race car, sky dive, direct a movie, pick grapes in Italy, go on safari, and design my dream home.
Get the D Brief Newsletter
Dallas' most important news stories of the week, delivered to your inbox each Sunday.