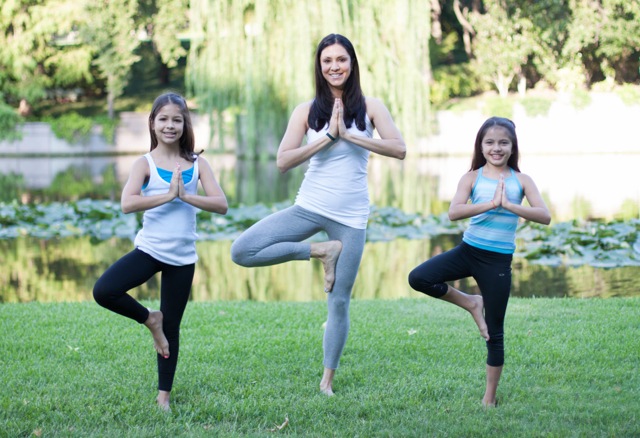 My girlies are total pills of late — something about their bathing suits chafing and too much swimming and wishing I would let them watch more television (these are clearly first world kids). I'd like to ship them off to Bosnia for the rest of the summer to get a first hand look at real problems but, sadly, I can't swing the plane fare.
So instead, I'll attempt to give them a dose of reality with a volunteer opportunity closer to home, and I'll attempt to give them a dose of zen with one of We Yogis' themed kid's yoga camps…
Specifically this one:
Week #6 – Gratitude (July 15,17,19): Focus on gratitude through yoga, stories, and crafts. Talk about why it is important to be thankful and ways to incorporate gratitude into our daily lives.
Or maybe this one:
Week #10 – Feeling Good (Aug 12,14,16): Explore emotions through yoga, stories, and crafts. Talk about healthy ways to express your feelings and how yoga can help make you feel good!
The Lovers Lane yoga studio offers the two-hour camp each week on Mondays, Wednesdays, and Fridays from 2 p.m. to 4 p.m. throughout July and August. The camps are geared toward ages 3-6 and 7-13, and are $90 per camp or $80 per camp for children attending multiple weeks. Families with multiple children attending will receive a $5 discount per child.
Pre-registration is required, to reserve your spot call 214-351-1229 or visit weyogis.com.
Get the D Brief Newsletter
Dallas' most important news stories of the week, delivered to your inbox each Sunday.