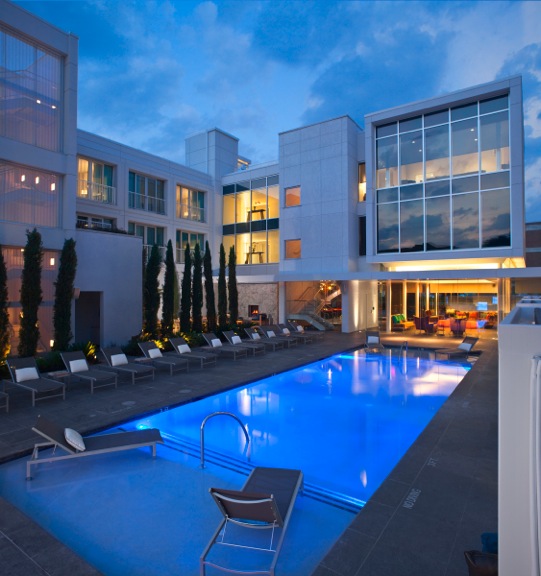 Finding a place to let the kids splash around while you enjoy an adult beverage in the shade is key to summertime happiness in Texas (in my humble opinion). Prior to biting the bullet a couple of years ago and finally getting a pool of our very own (the best decision we ever made, totally changed our lives, I do not exaggerate), I spent untold hours sussing out splash parks and attempting to procure invites from my pool-endowed friends and neighbors (and occasionally strangers…I was desperate). Suffice to say, I would have been all over the Lumen Hotel's new Family Fun Days of Summer events. All. Over. Them.
Here's the deal.
Starting this Sunday, June 23 through August 18, The Lumen is hosting a family-friendly pool party from noon to 6 p.m. for, wait for it…locals. The weekly event includes fun water toys for the kiddos, eats, music, and (the best part) cold cocktails.
The cost for all this goodness is a mere $8 per person and includes valet parking, pool entry, water, lemonade, and passed poolside snacks. They'll also have a walk-up cash bar and cocktail service as well as a  special al la carte poolside menu from The Front Room: A Park Cities Diner. Space is limited, and reservations are required in advance, so get on it. You can nab your spots by calling The Front Room: A Park Cities Diner at 214-219-8282.
Happy swimming!
Get our weekly recap
Brings new meaning to the phrase Sunday Funday. No spam, ever.