DFW startup RecNation, which is building a network of boat and RV storage units throughout the country, closed a $500 million debt raise. RecNation is aiming to utilize the raise to scale from 47 assets to 350 within the next half-decade. Goldman Sachs, Morgan Stanley, Raymond James, Key Bank, Royal Bank of Canada, TBK, Truist, and Citizens Bank all participated in the raise, which launched in December 2022.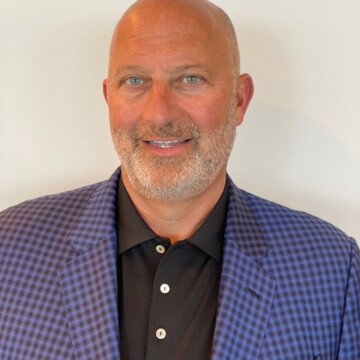 "There was a point in the raise when things were not going well—it was really, really hard," founder Gary Wojtaszek said. "And the collapse of Silicon Valley Bank made it even more difficult. Other than '08, this is the tightest market I've ever experienced. But then we started pushing the New York banks harder, and it payed off. RecNation is going to be a big company. We're going to need a lot of capital as we blow it out."
Wojtaszek founded the company in 2021 when he couldn't find a place to permanently park his RV in University Park. Prior to launching RecNation, he led data center giant CyrusOne as its president and CEO for nearly nine years. Before that, he was CFO for Cincinnati Bell and, in 2010, was responsible for the Ohio-based company acquiring CyrusOne for $525 million. In 2022, CyrusOne sold for $15 billion to KKR & Global Infrastructure Partners—the largest M&A deal in data center industry history.
RecNation, headquartered in Wylie, is scaling through purchasing existing mom-and-pop-owned boat and RV storage facilities. For now, Wojtaszek says RecNation, originally named Recreational Realty, has no plans for ground-up builds—but each acquisition does undergo renovations. "We'll buy a facility—and it could just be a grass parking lot—then we will go in and put in perimeter fencing, security cameras, gravel, and blacktop. Then, we put in a structure—either a canopy or closed units—on it," Wojtaszek said. "We reserve about 15–20 percent of our capital for that. We don't really do ground-up developments: it just takes too long."
Less than a year into RecNation's lifespan, the startup reached profitability. "When you take underperforming assets, and just clean them up and put formal processes and procedures in place to focus on the right things, you can really make a big difference quickly," Wojtaszek said. "So, we've been profitable since that first year."
So far, RecNation has a presence in six states and hopes to reach 20–25 states with the help of the new debt. Its initial focus will be on filling out the Sun Belt states during the next 18 months, then expanding from there. "We have five or six developments underway and another 10 that will start in the next quarter," Wojtaszek said. "Our goal is to eventually get to all the states."
RecNation's facilities range 4–35 acres. The assets boast 12×30, 12×36, and 13×48 units. The company employs 70 people across the country—40 in North Texas. While scaling to 350 units, Wojtaszek expects the company's headcount to increase by at least 100.
He also anticipates revenue to grow by 30 percent on a continual annual growth rate for the next five years. With $300 million worth of acquisitions already raised and deployed, Wojtaszek says the startup will launch its next equity raise in 2024. He expects to operate RecNation at a 1:1 debt to equity ratio.
RecNation has also launched a mobile phone app for its 12,000 customers—up from 1,200 just 15 months ago. On the app, customers have the ability to open and close the facility's gates, request maintenance, pay their monthly rent, and more. Ultimately, with 350 assets, Wojtaszek expects to be serving 142,000 customers.
The entrepreneur, who captained CyrusOne's IPO, says 'never say never' regarding a similar transaction for RecNation. "I think an IPO would definitely be an attractive option, because I think we have such a unique asset—it would get a lot of interest," he said. "And I've never worked at a company before where I get so many requests from my customers wanting to invest."
Get the D CEO Newsletter
Stay up to speed on DFW's fast-moving business community with weekly news reports, interviews, and insights.
Author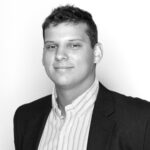 Ben Swanger is the managing editor for D CEO, the business title for D Magazine. Ben manages the Dallas 500, monthly…