Former Topgolf COO Zach Shor has plans to tap into the experience economy with his new concept GoodSurf, which will combine wave pool surfing with a Pan-American restaurant and beer garden. With plans to open in Deep Ellum in March 2024, Shor says the startup has already attained $100 million in debt commitments, which will allow it to expand to upwards of 25 venues by 2030.
"EPR Properties is our debt partner—Topgolf's main debt partner—and they have committed $6 million of debt for the Deep Ellum project and another $100 million for future projects on a deal by deal basis," Shor said. "We're still in the middle of a capital raise, but in the bank, we've raised between $7 million to $7.5 million. Over the next 60 days, we hope to wrap up our capital raise."
Shor is aiming to cap the capital raise with $11.5 million. "That is enough for the first two GoodSurf venues," he said. "We have signed a lease for the second location." He was quiet around where that location might be, but he did say it will be outside of Texas.
"We're underwriting between 20 to 25 locations [within the next seven years]. Given our size needs, which is anywhere from 15,000 square feet, to what we're doing with Deep Ellum, which is two acres, I think that is pretty conservative—we can go faster. But we don't want to spend 90 percent of our time growing organically and not enough of our time improving the existing business."
GoodSurf is the first venue under holding company Urban Entertainment Concepts, which boasts five partners including Shor. Each of the recent investors will be added as formal partners once GoodSurf closes its latest funding round. In May, UEC acquired Citywave, a producer of surf wave machines, to power GoodSurf's surfing wave pools. Citywave has 17 surfing pools installed worldwide. Shor says UEC plans to continue to deploy the Citywave surfing pools in third-party, noncompetitive venues in addition to Good Surf venues.
Citywave's technology cycles 280,000 gallons of water per minute to create the wave, and its product works in a variety of venue formats. GoodSurf has a prototype venue—the Deep Ellum mock ups are roughly 80 percent of the prototype—but if the company wants to put a Citywave pool 20 feet in the air on scaffolding, it's possible. "And if we want to pop a wave pool up in the air with a container bar, we can rock and roll," Shor said.
The Deep Ellum GoodSurf, which is 35,000 square feet, will replace the recently closed Sand Bar. It will boast a 30-foot long wave pool with 5-foot deep water. GoodSurf intends to keep four of the volleyball courts on the south edge of the property and build the wave pool and restaurant on the north side. The dining area will increase from 3,500 square feet to just under 6,000. GoodSurf also received permits to increase the total number of parking spots to between 80 and 90. Dallas-based Coevál Studio, the design team behind The Rustic, Harwood District's Happiest Hour, and more is the architect on the project.
Patrons can expect main dishes to range between $15–$25. "It's going to be Pan-American food," Shor said. "It'll be the stuff you expect, but with an island twist. The burger might have some pineapple on it; we've got a really killer pineapple carpaccio we're working on; and you might see Hawaiian dish loco moco on the menu."
Groups of six can reserve the wave pool for 30 minutes. "It's 12 people per hour," Shor said. "We really don't think more than 15 or 20 percent of people going are going to surf. The concept is really about the theater of the wave." Other draws to the venue will include ancillary activities such as cornhole, Spikeball, Jenga, washers, shuffleboard, bocci ball, and more.
"We want it to be a place where you can bring your kids on a Saturday afternoon, then have a date night Saturday evening—or even a place to come get a surf in Thursday morning before you go to work," Shor said.
For now, GoodSurf is focused on expanding into southern U.S. markets and believes landlocked regions to be equally as compelling as costal destinations. "We see Texas, Georgia, Florida, Arizona, and all these landlocked states that have great weather being the place to be for us." But Shor knows the company can't cut its market opportunity in half. "So, we are actively designing an indoor GoodSurf concept to go to those northern markets."
GoodSurf is just the beginning for UEC, which also invests in Home Run Dugout—but doesn't hold the baseball entertainment concept. "We are actively looking to acquire more concepts," Shor said. "For the next seven to ten years, hopefully we'll have four or five concepts in the portfolio—all at different stages of their growth—with the theory being that we can recycle cash flow into those different concepts."
Get the D CEO Newsletter
Stay up to speed on DFW's fast-moving business community with weekly news reports, interviews, and insights.
Author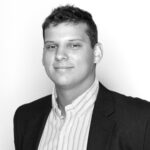 Ben Swanger is the managing editor for D CEO, the business title for D Magazine. Ben manages the Dallas 500, monthly…