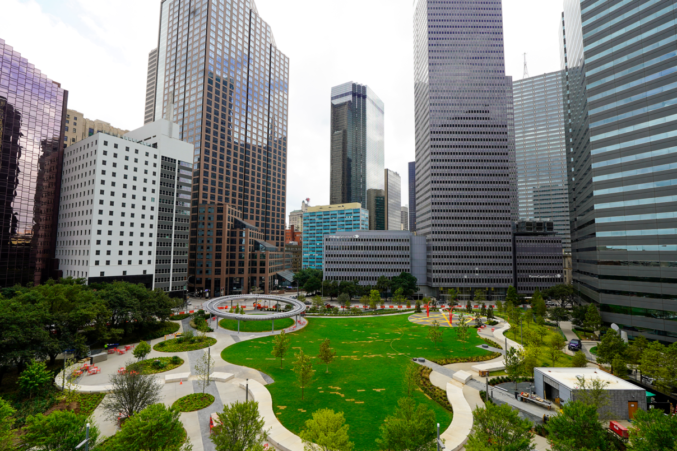 Parks for Downtown Dallas Names Amy Meadows as CEO
The nonprofit is tasked with delivering four urban neighborhood parks to Dallas
The trustees of Parks for Downtown Dallas, a privately operating foundation focused on the development of four priority parks, announced today that the foundation's president, Amy M. Meadows, has been promoted to chief executive officer, effective immediately.
"The trustees are extremely grateful for the steady, effective and aspirational leadership Amy has provided over the past four years," said chairman Robert W. Decherd. "With the highly-successful development of Pacific Plaza, opened to the public on Oct. 14, Amy and the Parks for Downtown Dallas team have demonstrated how a public-private partnership can operate at the highest level. Under Amy's direction, we are on the way to delivering four extraordinary urban neighborhood parks for the citizens of Dallas by the end of 2022 and standing up an organization that can watch over downtown parks for decades to come."
Meadows has served as the foundation's president since its formation in October 2015 and previously served as vice president and executive director of its predecessor organization, The Belo Foundation, since 2004.
"I greatly appreciate the confidence the trustees have shown me through this promotion," Meadows said. "It is a true blessing to work alongside such an amazing team of committed and talented individuals. We are all focused on building these four new parks that will benefit all of Dallas and help further the continued transformation of the city's urban core."