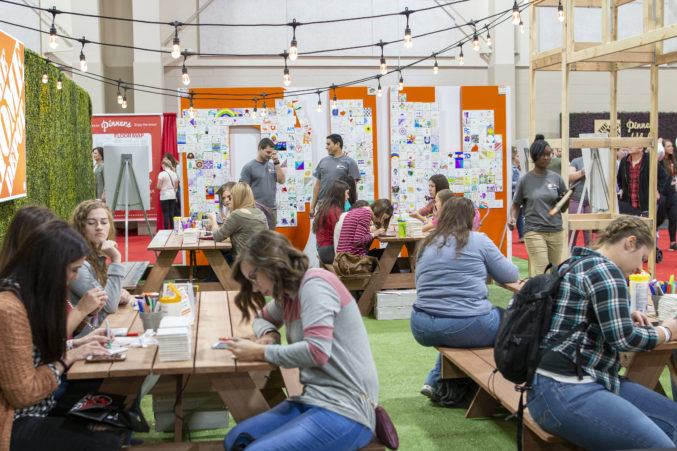 Learn to DIY at the Texas Pinners Conference This Weekend
The event brings the spirit of Pinterest to life.
It's powerfully inspiring, even a little disorienting. It'll make you do crazy things. And, even when it leads to epic disappointment, you'll keep coming back for more.
I'm not talking about love, I'm talking about the DIY phenomenon that is Pinterest. Whether you've taken a couple ideas from the website or fallen victim to a Pinterest fail, you may be interested to know that the Texas Pinners Conference is coming to Dallas this weekend. The two-day event can help you become the crafty human you've always wanted to be with hundreds of hands-on workshops and classes.
It's taking place at Kay Bailey Hutchison Convention Center this Friday, September 13 and Saturday, September 14. If you're not the DIY-type, there will be a marketplace with 300 vendors offering clothing, home goods, and other things you probably can't actually make by yourself. 
The classes and workshops cover everything from succulent wreaths to brush lettering to jewelry-making to macrame. Find the full schedule here. 
Tickets to the Texas Pinners Conference are $10, and packages with some classes included start at $19. If you want to get the full experience, with admission to both days and access to all the classes, it'll cost you $50.