For Palestinians, checkpoints, a separation wall, and apartheid are major hurdles that limit their freedom of movement. It's within this context that Dallas-based director Michael Rowley set off to tell the story of two Palestinians: one who teaches parkour in East Jerusalem, and another who documents daily life through photography in the Aida Refugee Camp in the West Bank.
Last week, a small audience gathered to watch that movie at the historic Texas Theatre during Austin Film Society's first Works-In-Progress screening in Dallas. Hurdle follows Mohammad, a photographer who uses his camera as escapism, and Sami, who takes up parkour in a place surrounded by walls. The two men, each on different sides of the separation wall, use their hobbies to navigate under oppression and to push the boundaries of their limited freedoms.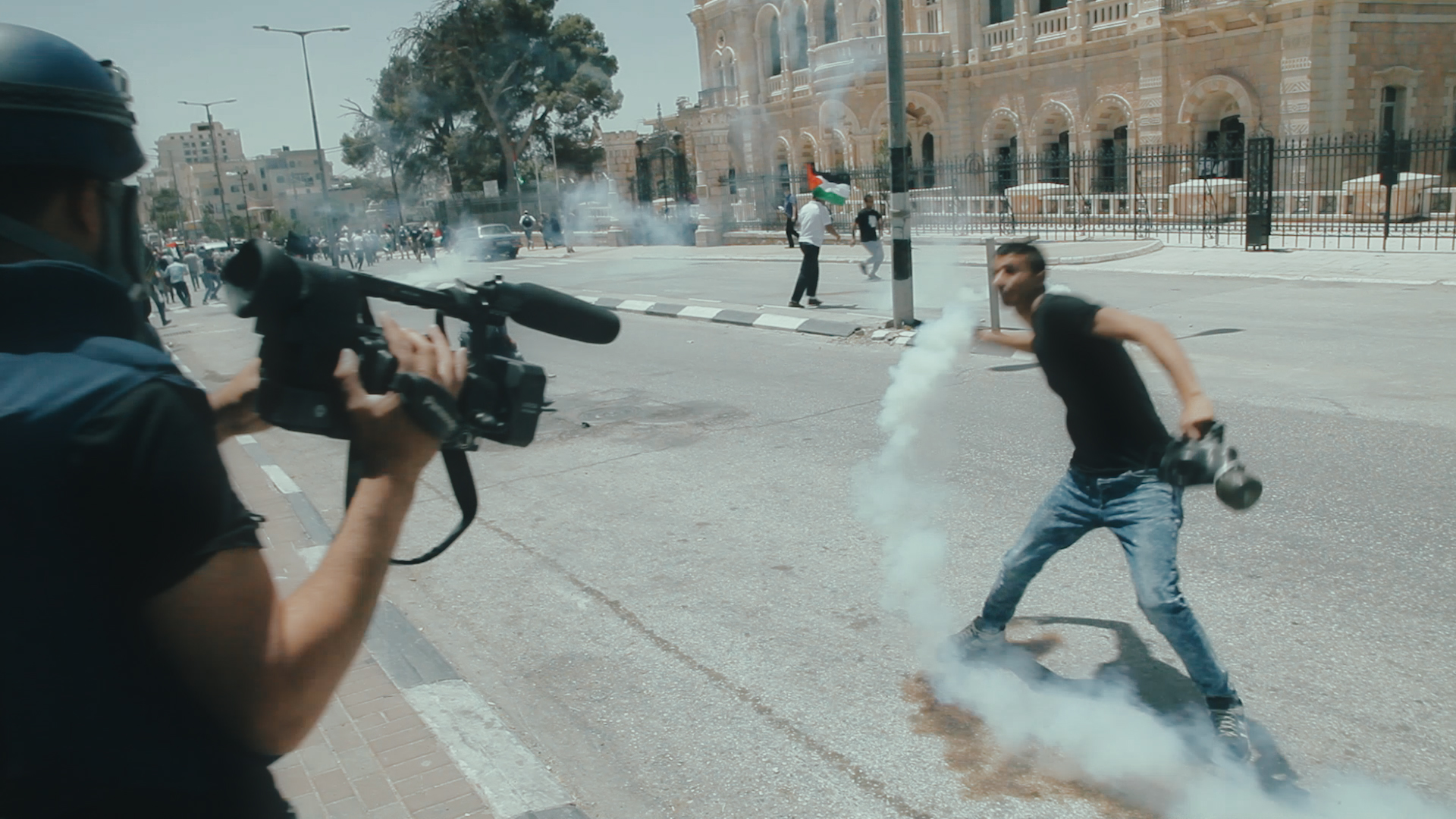 While Rowley is housed in Dallas, the subjects of his directorial debut live thousands of miles away, which casted a shadow of uncertainty on the movie before it began.
"There was also a lot of doubt as to whether I could pull this off, but I had enough confidence to take the first step and things just started happening after that," says Rowley.
Once he started the project, Rowley says the film community in the area began championing the movie in a way he hadn't seen before. His team hit a big break when they were one of three recipients of the $10,000 North Texas Pioneer Film Grant last year — the first AFS grant focused specifically on supporting filmmaking in the region, which is pushing Dallas' film scene to new heights.
"Dallas has a [film] scene that, while it's still growing, its decently established," says Michael Thielvoldt, Austin Film Society's Program Manager. "There is a lot of work in commercial industries here, and there is also a decent amount of independent production that's happening. But there's a gap of emerging filmmakers where, I think, some big strides can be made moving forward."
That's the point of the North Texas Pioneer Film Grant: to give filmmakers a boost in their career, which Thielvoldt said he hopes will help make Dallas' film scene even stronger in the long run.
"AFS started in 1985 with a couple of college guys looking for an excuse to watch movies, and it ballooned after that. Texas Theatre, the Oak Cliff Film Festival – these organizations started with similar roots and are continuing to grow and can balloon up even bigger as long as they have that continued support," he says. "The grant is coming back next year so it's going to be something that continues to support the region."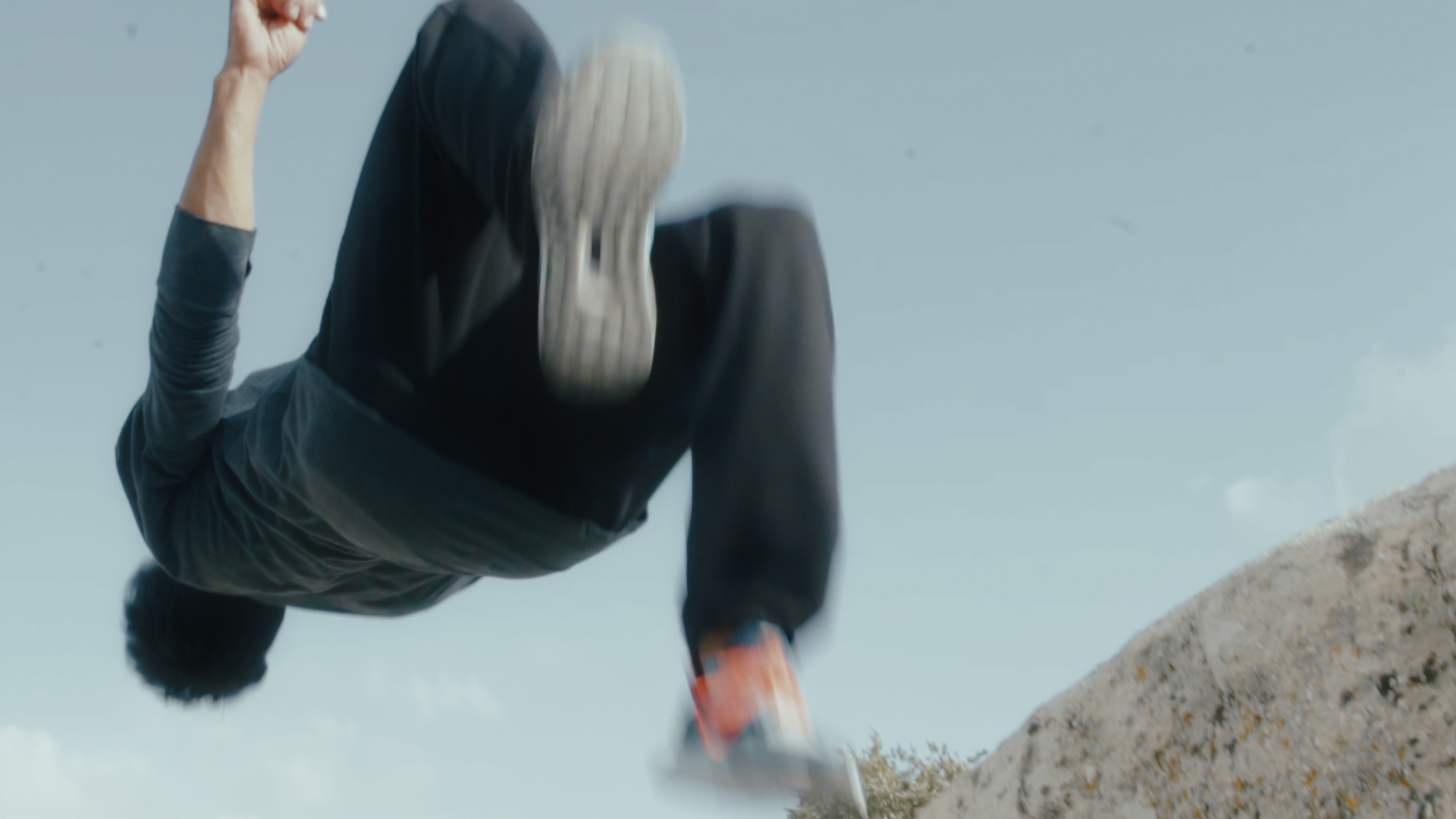 Similarly to Sami and Mohammad in Hurdle, Rowley said Dallas filmmakers also have their own hurdles to jump.
"In a sense, there is kind of a threshold that Dallas filmmakers are coming to right now. All of us are actually making work but in the past it was a little more difficult," he says. "We didn't have each other as a community to rely on, especially with independent films but it's definitely changing."
While production is complete, the release date for Hurdle has not yet been determined. Rowley hopes it will have an influence that extends beyond the Dallas film scene and influences how viewers think about life in Palestine. 
"My hope is that people have to communicate and have the hard conversation after seeing this film, because whether we know it or think about it or not, we are implicated in what's happening in the characters' lives on screen," says Rowley. "But one thing that I hope people take from this film, aside from that sort of moral understanding or education about the experience of the individuals… I hope that they're inspired to make their own films and to step out and just do it."
Get the FrontRow Newsletter
Get a front row seat to the best shows, arts, and things to do across North Texas. Never miss a beat.