Dallas Electropop Artist LEV Didn't Need A London Label To Break Out
After years of delays following the dissolution of the DefDisco label that signed her in 2016, LEV is finally getting her voice out.
Electro pop singer LEV is finally breaking her Glass Ceiling. The Dallas-based musician's latest album drops this Friday after a frustrating two years of it sitting on the shelf. LEV, a.k.a. Holly Peyton, was one of a few local artists to sign with London-based label DefDisco in 2016 – and to be left hanging when it dissolved shortly thereafter. Now, with the long-anticipated release of Glass Ceiling, Peyton can officially close that sketchy chapter and move on with her career.
"I'll be honest … it did get for a while to where I felt like 'Eh, I'm over these songs, they just need to get out because I'm past this,'" says Peyton. "But then, I listened to them a little different when I was putting the album order together and it dawned on me… Everything came back full circle with what I had written about. At this point, every song has taken on a whole new meaning.
"But I'm ready to get them out. I've already written another full album."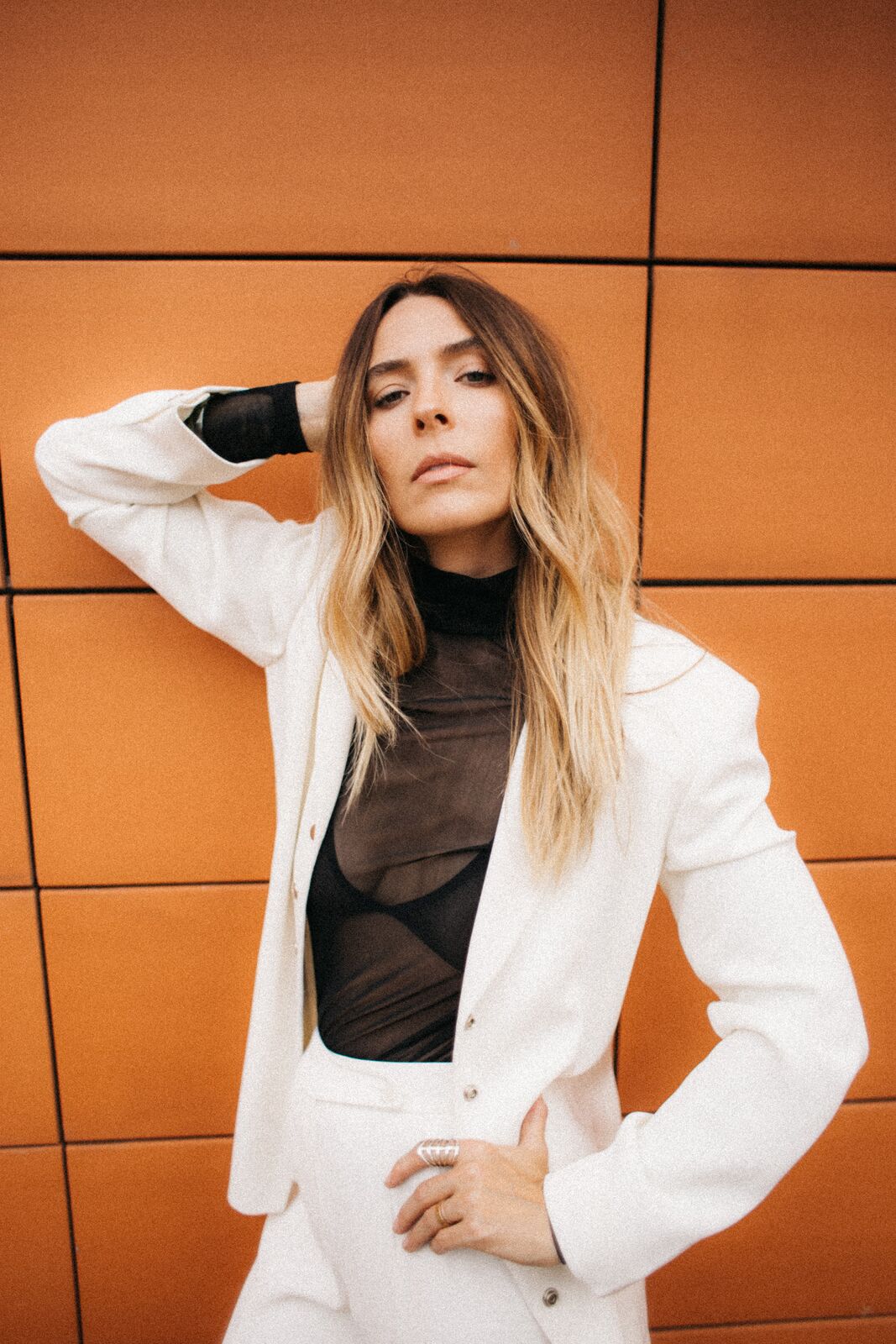 Peyton grew up in Tyler and speaks with a hint of Texas twang, but that's completely undetectable in her unusual brand of electro pop. Her voice rings smooth and low over funky, '80s-inspired melodies as she preaches about everything from breakups to depression. It's definitely pop – danceable, speaker-thumping pop – but it's not without hard edges. Peyton says she wants her music to be an honest reflection of life's ups and downs, and she's not shy about making light of heavy subjects.
"It's funny, every time I write, that's literally my goal. I'm sitting down and I may be writing this song on depression or mental health or sadness or bad relationships or the stuff life throws at you and I go, okay … how can this be pop music, and how can it be uplifting?"
The title track of Glass Ceiling is a prime example. "I got a bad, bad feeling it's the end of the line," she sings, over a pulsing beat that commands you to snap your fingers and bob your head. The message is clear and simple: Feeling sad? Accept it, deal with it, and shake it off.
"I want people to know I'm just as real as they are and I go through the exact same crap," says Peyton. "I also want them to have fun with it, because I know that life throws so much, so much weariness – it can – and I want people, for just a little while when they listen, to escape reality for a second and just have fun."
The release party for Glass Ceiling is this Friday night at Double Wide. LEV will be sharing the stage with drag queens Bleach, May May Graves, Raquel Blake, and Onyx Anderson. Tickets are $10.