It was an ordinary Friday night at Kettle Art. Gallery owner Frank Campagna, a glass of red wine in hand, greeted rain-soaked spectators as they escaped the streets of Deep Ellum and took refuge among his painting-covered walls. It was the second evening of the Masstige exhibit, featuring works by North Texas artists Jamie Walters, Minji Kang Watrous, Todd Gutmann, and Marc Dominus. It was a typical group show for the gallery.
Onlookers gazed at canvases swept with striking colors. Hard lines gave way to elegant brush strokes. Varied textures intersected. The abstract show was a feverish carnival for the eyes. Halfway through the evening, a group of roughly seven guys came strolling into the space.
"A large one parked himself at the door," says Campagna. "And the others proceeded to wander around looking at art."
The gallery owner didn't think much of this at first. But then, he noticed something peculiar.
"I was with one of the artists, and we both realized that they had security with them. And one of the guys was being followed by a camera crew. I thought 'Hmm … I wonder who this is?' They weren't speaking English, so, I asked the bodyguard and he was like, 'Oh that's BTS.' I thought, 'Oh cool. I saw them on the news the other day.'"
It was mid-September and the K-pop band was in town for two consecutive sold-out performances at the Fort Worth Convention Center. BTS sold out their first U.S stadium show, at New York's Citi Field in minutes. The entire "Love Yourself" world tour, with the exception of a few dates in which tickets have not yet gone on sale, has sold out.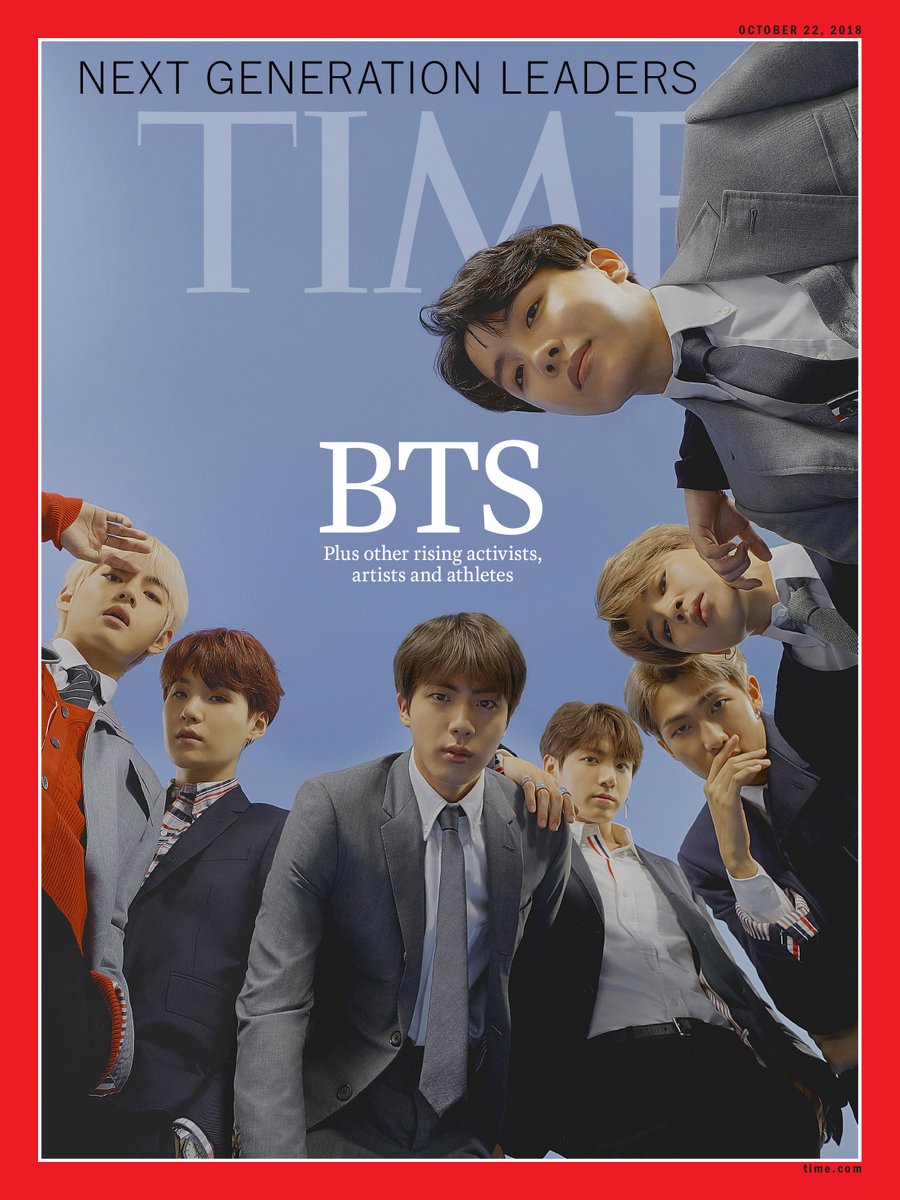 The group made history last month when they became the first-ever K-pop band to address the United Nations. They have been chosen as one of Time Magazine's "Next Generation Leaders" and snagged the cover of the October 22 issue. They have 12 million YouTube subscribers and 13.7 million Instagram followers. They are currently the biggest boy band in the world.
So, when, by rainy happenstance, seven handsome young pop stars set out to explore Dallas, and ended up in Deep Ellum, and then in Kettle Art Gallery, it would end up being a cool story for Campagna. But it would be an even cooler story for artist Marc Dominus—this would be the first time he ever sold a piece of art to a complete stranger.
Marc Dominus describes himself as a "young 65-year-old." He lives in a house in Little Forest Hills and recently installed a small painting studio in his backyard.
"About four months ago now, I decided to stop everything I was doing," he says. " I committed myself to painting every single day. It felt like there was something going on with me and art." Dominus worked as a risk management consultant for 30 years. "I really like working with color. I really like creating. I always thought I was an artist trapped in the body of a management consultant."
He was thrilled to be included in the Masstige exhibit at Kettle Art. It was the first time his work had been displayed in a professional capacity.
"I've traded paintings over the years. I traded a dentist two paintings for a crown once. And I traded a yoga teacher a painting for a membership at her yoga studio," he said. "I've probably sold 12 to 15 paintings, but I had never sold to a complete and total stranger. It has always been friends or friends of friends."
So, on a dreary Friday night, when a young man with bubblegum pink hair took a liking to two of his pieces, he was over the moon.
"The paintings were 24 x 36 acrylic on canvas," Dominus says. "I painted them about 10 days before he bought them. As a matter of fact, he had bought two of the most recent painting I had done.
"There was a dark one; a red and orange one. And a green one. I did the red and orange one first. I was happy with it but when I got away from it I didn't like the contrast so I put more colors around some edges. As I began to do that and I was flipping it, it began to look like a face.
"At any rate, that other one, the green one, was basically based off the orange one. Then, people that came into the gallery, started suggesting to me that it kind of looked like a robot face. Whatever a robot face looks like."
Dominus' favorite artist is Keith Haring.
"His images don't look anything like mine, but his colors do. I don't know. For some reason I've always been drawn to him."
The paintings, radiant and jovial in nature, were sold to BTS member V for $450 apiece.
"One of the guys said: 'V would like to know if he could have a picture taken with you.' At this point, I still didn't know who he was. Obviously, it was somebody but I didn't know who. Suddenly, a camera appeared. A camera-camera."
The next day gallery owner Campagna posted on social media that BTS had been by the space. "We used the hashtag #BTSArmy since they were playing in Fort Worth," says Campagna. "People came in and were thrilled to have their picture taken with the artwork before we shipped it. It was just a bunch of teenage girls, for the most part, and then the 65-year-old artist."
"I knew who they were, but I had no idea how big they were. I looked them up on YouTube, and was like 'Oh! Posted two days ago…250 million plays.' And then I was like 'Holy crap! Look at some of these videos…800 million plays.'"
Dominus is still painting every day. And is using social media and building a website in which people can buy his art.
"While the show was going on, I was trying to stay connected on Facebook and Instagram," he says. "During the course of my painting a smaller replica of the painting that V bought, I posted it on Instagram. I was mid-painting and six minutes later it was sold and the money had been Venmo'd to me. It was like wow. As soon as I posted it, someone contacted me to buy it!"
The show closed on October 7. But he reflects fondly on that rainy Friday evening.
"A friend of mine, that night when I was driving down to the gallery, called and said: 'How's it going.' I said, 'Well, I imagine when you ask me how it's going you're asking have I sold any paintings. I will feel like the show goes well when I sell to somebody that I have never ever met, a complete stranger.'"
"That night, not only did I sell a painting to a complete stranger, I sold two paintings to a complete stranger. An extraordinarily famous stranger."
Get the FrontRow Newsletter
Get a front row seat to the best shows, arts, and things to do across North Texas. Never miss a beat.