Photographer Brent Baxter is commemorating 20 Dallas men with the release of his second coffee table book, Best Beards in Dallas, which features beards of all different shapes, sizes, and scruff.
Baxter's book explores not just the beards, but the men behind them. From chefs to facial hair competitors to the Mavs ManiAACs, volume two includes men from all walks of life, every portrait emphasizing something different about each person's professions and interests.
"This year we have photographers, someone in security, a mechanic," Baxter says. "I wanted to have a wider range of industry this year."
The inaugural Best Beards, released last year, focused on people within the music scene because of Baxter's experience photographing the industry. Musicians, producers, and record label staffers were among the subjects. However, Baxter wanted to keep expanding on his original idea with a bigger picture of bearded men in Dallas.
"Last year I started looking at the book holistically, and it was mostly people in the music industry, which was cool. But at the same time I really wanted to get some representation from all industries," Baxter says.
Book two began in early October, with Baxter and his team compiling a list of potential subjects, then reaching out to set up photoshoots. Sessions typically lasted around one hour, sometimes less—as soon as Baxter got the shot he liked, he would call it a day. In order to capture the personality of the person, Baxter let his subjects choose the place.
"When I go to shoot at a location, I don't choose the locations to go shoot these guys," Baxter says. "I ask them to choose a location that either represents them in some way personally or professionally in a place that means something to them."
The cover beard, Jeff Richter, is a youth pastor who competes in the Facial Hair League (FHL), so they met at the barbershop Richter frequents. Richard Rawlings, star of Discovery Channel's Fast 'N Loud, settled on the auto shop he owns, The Gas Monkey. Wade Campbell, an artisan, was photographed in his workshop, surrounded by pieces that showcase his love of woodworking and music.
"These guys are hardworking people and make Dallas a better place," Baxter says. "Best beards is a play on words, it's more about the person than just their beard."
A portion of proceeds from book sales will go to the Movember Foundation, an organization dedicated to supporting the mental and physical health of men. It funds programs that are focused on testicular and prostate cancer, mental health, and inactivity.
As for a potential third volume, Baxter says Best Beards is something he would like to keep growing on and expanding.
"This book gives us an option to keep building on the idea of the project," Baxter says. "I'd love to keep doing this and maybe have it morph into something bigger. It's just kind of a see-where-it-goes situation."
To buy a copy of the book or for more information, go here.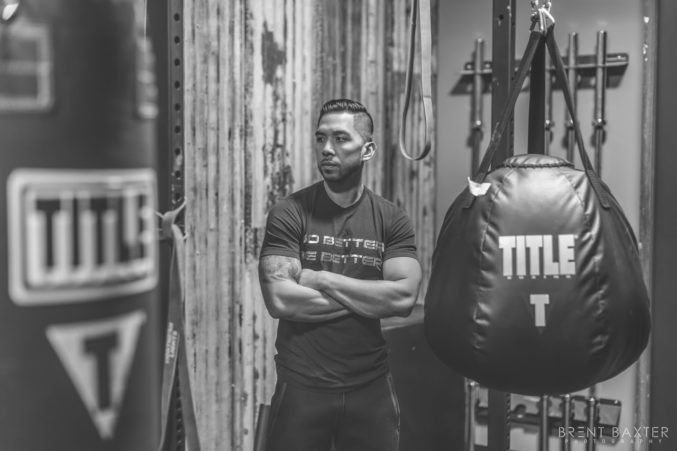 Get the FrontRow Newsletter
Get a front row seat to the best shows, arts, and things to do across North Texas. Never miss a beat.