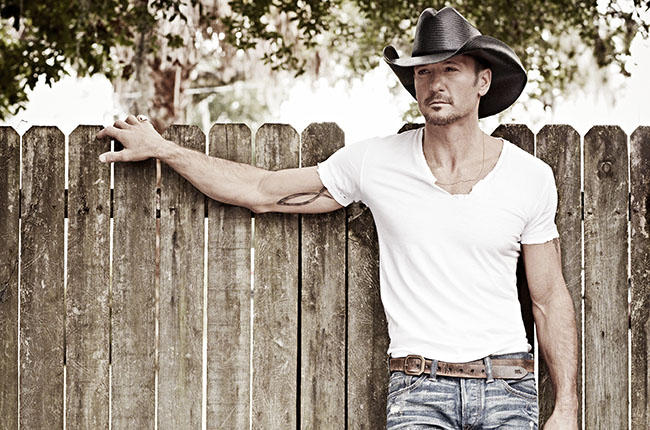 Loud, Country, and Intoxicated: Dallas Crowd Gets Rowdy for Tim McGraw
Tim McGraw's tight jeans, his tighter V-neck, and the best people-watching in North Texas.
If you weren't at Saturday's Tim McGraw show at Gexa Energy Pavilion for his tight jeans and even tighter V-neck, then you were most likely there for Billy Currington and all of his recent hits. Or if you're like me and can only stay up for four songs before it's your bedtime, you go for the best people-watching in North Texas.
With couples in cowboy boots two-stepping their way across the Gexa lawn, cowboy hats blocking the view, and beer more expensive than your mortgage, this was a classic country night to remember. Nothing was chic or cool about this show, but it was a great time nonetheless.
A panorama: To the left, you have your underage high schoolers getting tipsy on half a beer, and to your right you have the chain-smoking, short-short wearing 30-year-olds who wished they were still those high schoolers. (They know all the words to McGraw's songs, and sing those from the early 2000s with so much passion that they topple over each other and almost light each other's hair on fire with their cigarettes). Right in front of you is a major Public Display of Affection, which forces a mom and a traumatized young kid to switch spots. More lawn space for you!
All in all, the concert was what you could expect from a Gexa event: the crowd "from Dallas" was loud, country, and intoxicated — everything I wanted out of a Tim McGraw concert, and more.