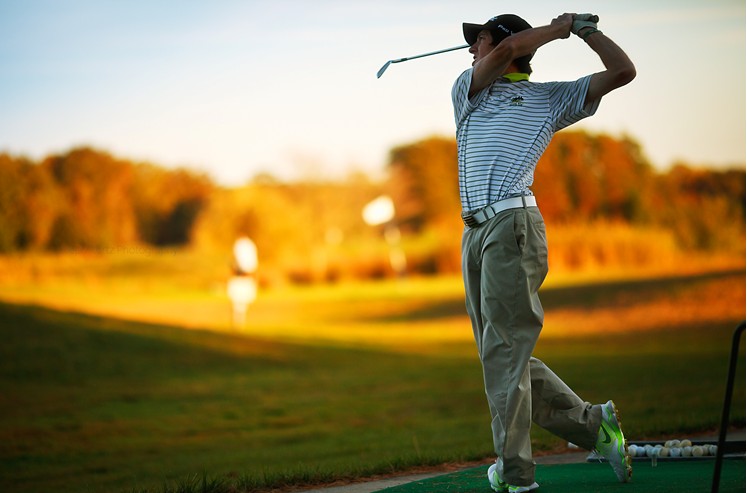 The Non-Golf Fan's Guide to the Byron Nelson
5 ways to enjoy the massive PGA event without ever hearing the word "golf."
Even if you know absolutely nothing about golf, the AT&T Byron Nelson is one of the best weekends Texas has to offer. As the PGA's most charitable championship, the Byron, which raises millions of dollars for charity every year, is a great way to do some good and have a great time doing it. Nearly 300,000 golf aficionados and newcomers alike are expected at the tournament, which will be held at the Las Colinas Four Seasons May 28-31.
Here are 5 ways to enjoy the tournament from far outside the tee box.
1. Dress to impress, but be smart. Although the Byron is a great excuse to get glammed up, remember this is an all-weekend, outdoor event, so be wise about your wardrobe choices. There are always the women in too-high heels that wobble around and risk taking a tumble down the hilled landscape. If that won't kill your style, I'm not sure what will.
2. SHHH. We know the Byron is the most fun you'll have this month, but trust us, you do not want a man in red pants throwing a QUIET sign in your face when there's a chance you could be on national television. Even worse, you don't want to be the reason our hometown hero Jordan Spieth misses his money shot.
3. Repeat after me: Pavilion, Pavilion, Pavilion. For those of you who just want to have a great time and aren't too concerned about which golfer will win the $1.2 million in prize money, the Pavilion is the place to be. There is plenty of music and alcohol to get you through the day without even hearing the word "golf."
4. Stay late if you'll be there Friday or Saturday. This year the Byron will be hosting Mockingbird Sun and Le Freak for the Pavilion After Dark concerts.
5. It's going to rain this year. Just accept it and pack your umbrella, rain boots, ponchos, weather radios, floaties — Whatever you need to survive the torrential downpours of this season.