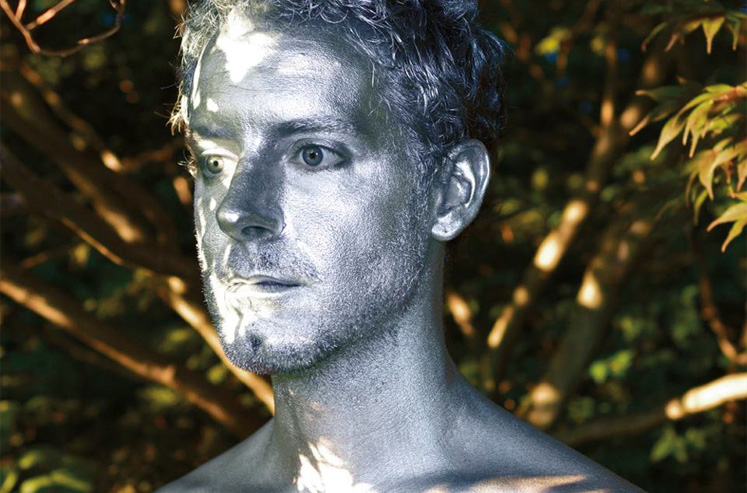 If You Like The War on Drugs, Check Out Dave Hartley's Nightlands
Some of these sounds may remind you of jam bands, though Nightands' songs tend to stay brief even in their haziest moments.
Music Picks for Wednesday, December 4:
Nightlands/Waterfalls/Eric Harvey (City Tavern): Nightlands is the solo project of Dave Hartley, who also performs as a bassist for The War on Drugs. That would be the group who made their name as Kurt Vile's backing band, and all of the musicians involved have much affection for classic rock sounds, particularly of the seemingly un-hip variety.
This gang of affiliated acts have brought back the warbled, effects-heavy guitar music of late period Grateful Dead or their many disciples. In other words, you may identify some of these sounds as those usually typified by jam bands, though this is less wandering than any of that. The songs tend to stay brief even in their haziest moments. The drum machines also help keep it from becoming too lost in classic rock stylistic references, and it should be noted that Hartley is doing most of this music completely on his own. Some of it is actually grabbing in the same way that Ariel Pink was when he calmed down a little, though the track "I Fell in Love with a Feeling" somehow comes off like the Moody Blues during their 80s descent.
Eric Harvey and Waterfalls make for sensibly chosen openers, as Harvey will mirror the direct pop tendencies of the headliner, while Waterfalls will blend with the soupier, avant-inspired selections.
"Trillwave" (The Boiler Room): Because I care so deeply for our readers, I went through the trouble of deciphering the nearly unreadable, obscure fonts from this event invite. I discovered the following: Tonight's guests are Dragonman and Blixaboy, in addition to residents, Trailer Swift and Dubble A.
"Wardance" (Crown and Harp): As one of the few aggressively obscure DJ nights left in Dallas, I recommend "Wardance" on concept alone. Whereas on a recent visit to New York you can find entire record stores pushing these genres—No Wave, Coldwave, and Death Rock among them—it's a little more well-hidden here. Though I must say that Dead Wax does an excellent job of keeping North Texas from becoming entirely boring, only beholden to well-marketed party music and indie rock lullabies. Tonight's guest is Stefan Gonzalez.
Also: Paul Slavens will be performing his on-the-spot song creations downstairs, for a completely different brand of bizarre.
Other Wednesday events—
The Soil and the Sun/Hares on the Mountain/Slumberbuzz (Three Links)
Justin Timberlake (American Airlines Center): This show is completely sold out, but you can see what we had to say about it by going here.
Image: From the cover of Nighlands' Oak Island release