Former Dallas Cowboy fullback Timmy Newsome has come a long way since paving running lanes for Tony Dorsett and Herschel Walker throughout the 1980s. As founder and CEO of Dallas-based Newtec Business Solutions, which is entering its 31st year in business, Newsome is now blazing his own path in computer science–a passion that was sparked just moments before he was about to set his major as a freshman at Winston-Salem State University.
"I thought to myself, 'I am not going to play football here very long, so I'm going to have figure another skill out,'" Newsome told D CEO. "In line for registration, I thought I was going to major in health and physical education, but I struck up a conversation with a guy in front of me who told me he was going to major in business administration and minor in computer science. I found that intriguing, so right before it was my turn to register, I changed my path."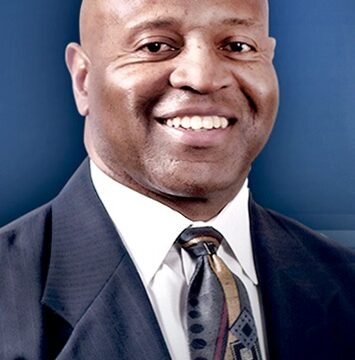 It was a conversation that shaped Newsome's life and a career path that led to him finding favor with draft expert and former Dallas Cowboys Vice President of Player Personnel Gil Brandt. But, Newsome's journey through the NFL and into the C-suite, started in the fields of Ahoskie, North Carolina.
Newsome's father was a mechanic who managed a Sunoco Station by day and a farmer–by all other times, raising tobacco, soy beans, and peanuts. By blazing summer day, Newsome and his five siblings tilled the land, and by night, the young, undersized athlete was at practice—be it football, basketball, or baseball. His mother, like many other adult family members, was a school teacher. And because of it, Newsome's parents made an uncommon move in 1966.
"In third grade, just a few short years removed from the Brown V. Board of Education ruling, my parents sent me and my siblings to an all-White school," Newsome says. "My whole family was educators, so the problem they saw was my third grade teacher was going to be a relative, my fourth grade teacher was going to be a relative, my fifth or sixth grade teacher was going to be a relative."
His experience as the only Black kid in his class was anything but trying, despite still being amidst the Civil Rights era. "I loved my school," Newsome says. "I would ride through the White neighborhood and into the school every day; I didn't have any problems or issues. I think my parents put me in that situation because they wanted me to break out on my own."
And that is exactly what Newsome did, as he earned a scholarship offer from Winston-Salem to play running back. Despite being a defensive back for most of high school, Newsome finished his career at the HBCU as the all-time leading rusher in school and conference history.
"I never thought in my wildest dreams I would be that great of a runner in college, because I wanted to play defense," Newsome admits. "I didn't even beat anybody out, necessarily, for the starting job. There was one Saturday afternoon practice, where running back after running back dropped. One guy dislocated his shoulder, another guy sprained his ankle, and another guy tore ligaments in his knee. So, here I am, a 180-pound freshman, literally fourth on the depth chart when the day started, and now I'm thrust into the starting role."
Newsome never looked back. He did, however, look forward when he tore his ACL the second to last game of the season his freshman year. "The injury gave me time to think about what I wanted to do—athletically and academically," he says. "Because my football team didn't even have weights at the time, I went back home for the summer. Of course, I went back to work on my father's farm and it was that summer I told him I was never coming back to work the farm. And I kept that promise."
Despite piecing together four record breaking years at Winston-Salem, Newsome thought the NFL was a pipe dream. "Players going to the NFL from Winston-Salem just was not happening in those days," he says. That was until NFL execs rang his phone off the hook. "I was traveling all over the country to workout," Newsome recounts. "I went to Dallas, New York twice, San Diego, Seattle, and a couple other places."
On draft day, Kansas City called Newsome. "We're going to take you in the fourth round if you're there," he remembers being told. Newsome was there in the fourth round. But Kansas City picked a different running back in the third. He slipped all the way into the sixth round, where Gil Brandt and the Dallas Cowboys picked him up with the intent of converting him to fullback.
"This is Gil Brandt, we just drafted you in the sixth round, you're going to have a star on your helmet," Brandt told Newsome, as the young prospect shook with reverence on a dorm room pay phone. "We'll call you in a couple days and have you come to Dallas for a meet and greet and talk to the press." That was the end of the call and the beginning of a nine-year career in Dallas.
Newsome earned his pay clearing paths for running backs and accruing more than 3,000 scrimmage yards and 30 touchdowns, but it was his relationship with Brandt off the field that proved to be the long-lasting pay.
When Newsome and Brandt first met in person, the two clicked. They talked draft and in-game analytics, the science that goes into the game of football, and much more. "It was everything I studied at Winston-Salem," Newsome says.
His rookie contract was for $30,000. A far cry from the mid-$600,000s that sixth rounders get paid today. So, after his rookie season he met with Brandt about the possibility of getting a summer job, a common thing in those days for all professional athletes.
"Gil got me a job working for a company called Shared Financial Systems," Newsome says. "And what I did there was sell computer software to banks. Specifically middleware software that sits in between the ATM machine and the bank."
He worked from 8 a.m. until 3:30 p.m. every day in the offseason, then would drive straight from work to the old Cowboy's HQ on Forest Lane to get in a workout. It was a definitive summer for Newsome, as he was able to find his passion in computer software while bulking up for year two in the league.
"But after that summer, I remember going into Gil's office to show him my pay stub from football and my pay stub in technology," Newsome says. "And I said 'Look at the difference between these two … please tell me why I'm playing football.' Gil told me, 'Don't you forget? I got you both of those jobs.'"
Newsome made $50,000 in three months working on contract for Shared Financial Systems. After his third season in the silver and blue, Brandt tore up his contract. His base salary was upped from $30,000 to $300,000. The fullback never questioned why he was playing football again.
But come 1989, the Cowboys experienced an organizational shakeup. Jerry Jones bought the team, Jimmy Johnson assumed the head coaching role, and a fullback by the name of Daryl Johnston waltzed into the building. "Deep into the preseason, I had a conversation with Joe Brodsky, our running backs coach, and Jimmy and Joe tell me, 'Well, you're not going to be a starter anymore.'" And the time came for Newsome to hang up his cleats and focus on technology full-time.
He went back to work for Shared Financial Systems for three years before realizing he could do this software development thing on his own.
"By this time I was developing the software for voter registration and election systems," Newsome says. "And I thought, Now would be a good time to form my own firm, and that was the birth of Newtec Business Solutions, in September of 1991. With my company, I decided to develop software in the wholesale and distribution industry."
Newsome poured roughly an entire year's salary with the Cowboys into founding his company. He hired four employees to start developing software, and the wind hit his sails. During the early years, the company offered software development for wholesale and distribution for businesses, such as The National Dental Network and Jackson's Furniture.
Throughout the life of Newtec Business Solutions, Newsome has pivoted from developing software to selling software and today works in the integration of software. "We do the voice over IP, the software that comes with it, and security that comes along with having to protect one's environment in an internet-based world," Newsome says. "One of the more creative things we've done is we've taken a three-campus environment for a school and interconnected the campuses together, so students can coordinate and collaborate with each other."
Always looking forward, Newsome is now working to expand his offerings outside of Texas, with a renewed focus on how the business world has evolved. "As the pandemic begins to wane, customers have began to rethink how they want to do business," he says. "I just had one customer do a tremendous downsizing. They had a 10,000-square-foot office space, but now their workforce is going to be completely remote. So, we come in to create a more secure environment in employees' homes. Homes were never structured to have that kind of business bandwidth, so we are rethinking how workers will communicate and work in their homes in the future."
Newsome admits his company's year-over-year growth has been relatively calm throughout the pandemic, but the former Cowboy believes he has come upon the year that will propel him from Newtec's past 30 years into the next 30. And his national expansion begins with a client-first mindset. "I'm the kind of person that will sleep on the floor at night in a client's office to solve a problem in the programming world," he says.
Get the D CEO Newsletter
Stay up to speed on DFW's fast-moving business community with weekly news reports, interviews, and insights.
Author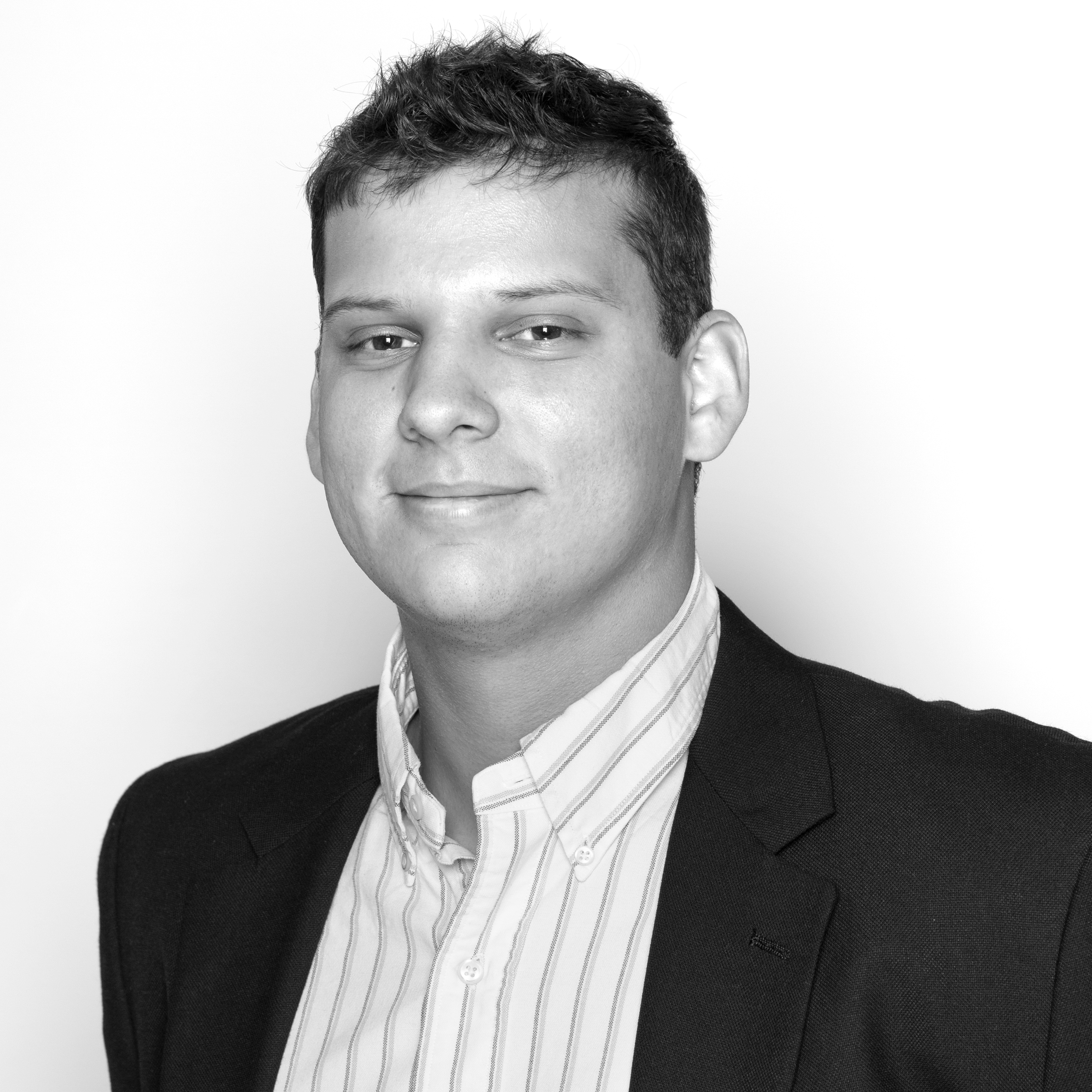 Ben Swanger is the managing editor for D CEO, the business title for D Magazine. Ben manages the Dallas 500, monthly…