Although the final goal for fertility patients is the same—a healthy baby—everyone's fertility journey is unique. The path to parenthood is different for everyone and should be treated as such. This is the philosophy of the team at CCRM Fertility in Frisco, led by Dr. Dorette Noorhasan, medical director and co-founder of CCRM Fertility Dallas-Fort Worth. Although she helps hundreds of patients each year achieve their dream of becoming parents, everyone is treated individually based on their own needs and circumstances. Here are two of the CCRM Fertility North Texas' most heartwarming success stories: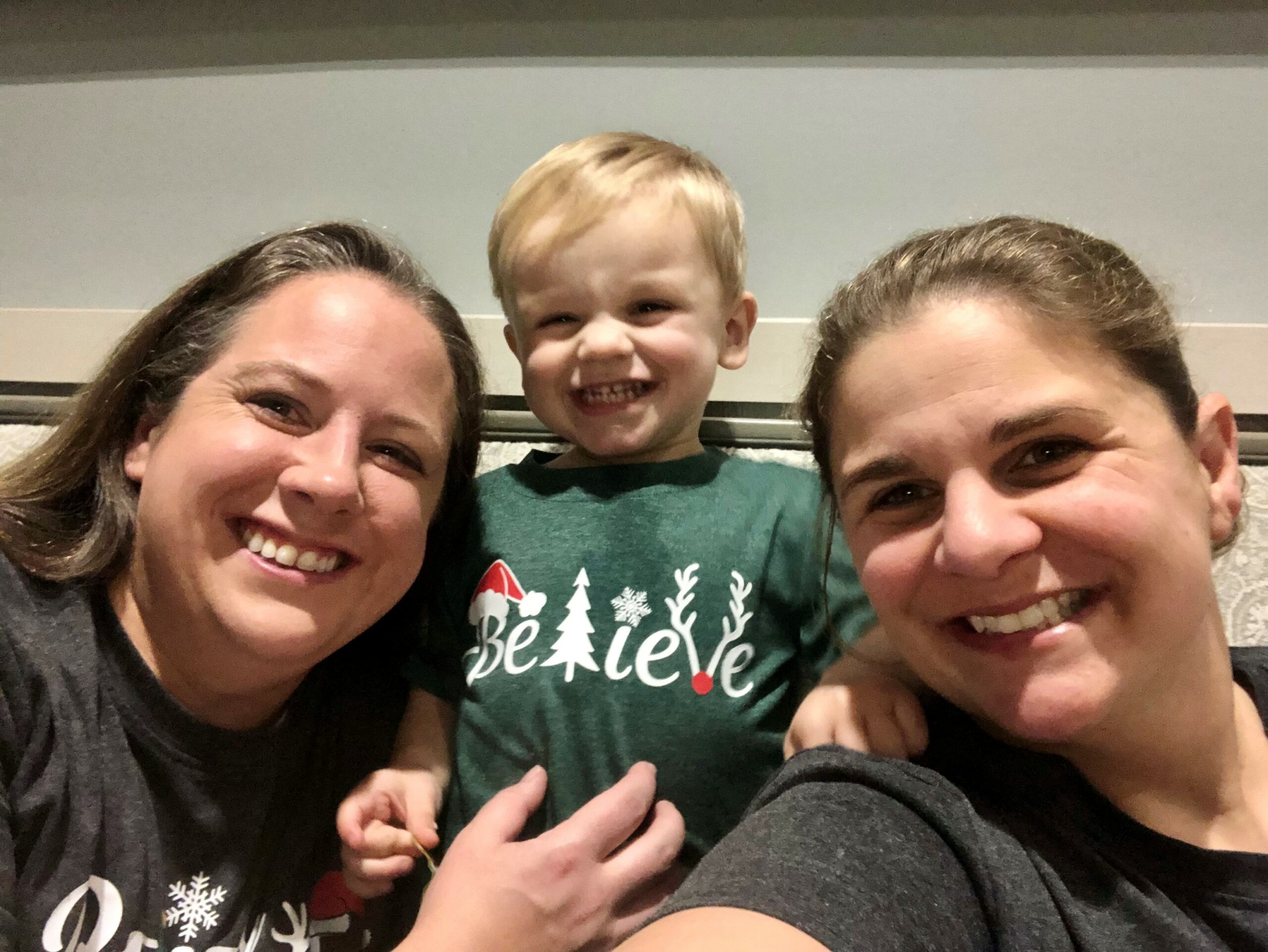 Amanda and Noralynne Carley
Melissa, Texas
Son: Colton, age 1, and Baby No. 2 on the way
Amanda Carley, 36, and Noralynne Carley, 41, talked about the possibility of having children when they were first married but didn't decide it was right for them until 2018. They knew they would need the assistance of a fertility clinic to become pregnant and thus began their search. Throughout the consultations with fertility specialists, they kept getting the feeling that some fertility clinics were more interested in impressive numeric outcomes than the safety and health of the mother and baby. Undeterred, they kept researching doctors to find the right fit. "My company's health insurance plan covers fertility treatments, and CCRM Fertility in Frisco was the selected provider in our area," Amanda recalls. "We met with Dr. Noorhasan and her team, and it was an immediate 'yes.' We clicked right away."
Because Amanda would carry the child, she underwent basic testing and had a minor surgery in 2018 that would create a better environment for a successful embryo transfer. The couple had friends who had been through in vitro fertilization (IVF), so they were prepared for the hormonal ups and downs, the daily medications, numerous doctor visits, and the emotional impact of a failed transfer.
"The egg retrieval took place in early 2019, and we had our first transfer in April 2019," Noralynne says. "We were prepared for it not to work, but it did! Our son, Colton, was born January 14, 2020."
Amanda and Noralynne were able to get four embryos from the retrieval and made the decision, under the suggestion of Dr. Noorhasan, to only transfer one embryo at a time. "The clinic's goal is a healthy pregnancy with a single baby," Amanda says. "We were grateful that she cared about the safety of the mother and the baby above all else."
In preparation for the transfer, Amanda and Noralynne read Dr. Noorhasan's books, "Miracle Baby: A Fertility Doctor's Fight for Motherhood" and "The Fertility Manual: Reproductive Options for Your Family," to help them understand what to expect. Their research solidified their choice in CCRM Fertility because they knew Dr. Noorhasan could relate to what they were experiencing, as she went through fertility treatments herself to become a mother.
The Carley family will expand by one more this summer. Upon seeking the help of CCRM Fertility again, their second child is expected in July 2022. "All of the doctor appointments, ultrasounds, and medications—it's a lot," Noralynne says. "Our second transfer failed on the first try but worked the second time. We have been able to handle the process again because of the team at CCRM Fertility. Everyone there has become part of our family as they walk us through this challenging adventure. CCRM Fertility has provided us with so many resources, including connecting us with an attorney and going through a counseling session prior to beginning the process. There are many things you don't think about in the moment that you may need help with later. CCRM Fertility helps you understand the whole picture—not just the physical aspect of fertility, but the mental experience, as well. Dr. Noorhasan and her team do everything they can to take the burden off their patients."
Up next? More diaper changes, bottles, and chasing after two children under age 3. Says Amanda, "In the beginning, we were on the fence about parenthood, but we have enjoyed every minute. The sleepless nights and dirty diapers are more than worth it."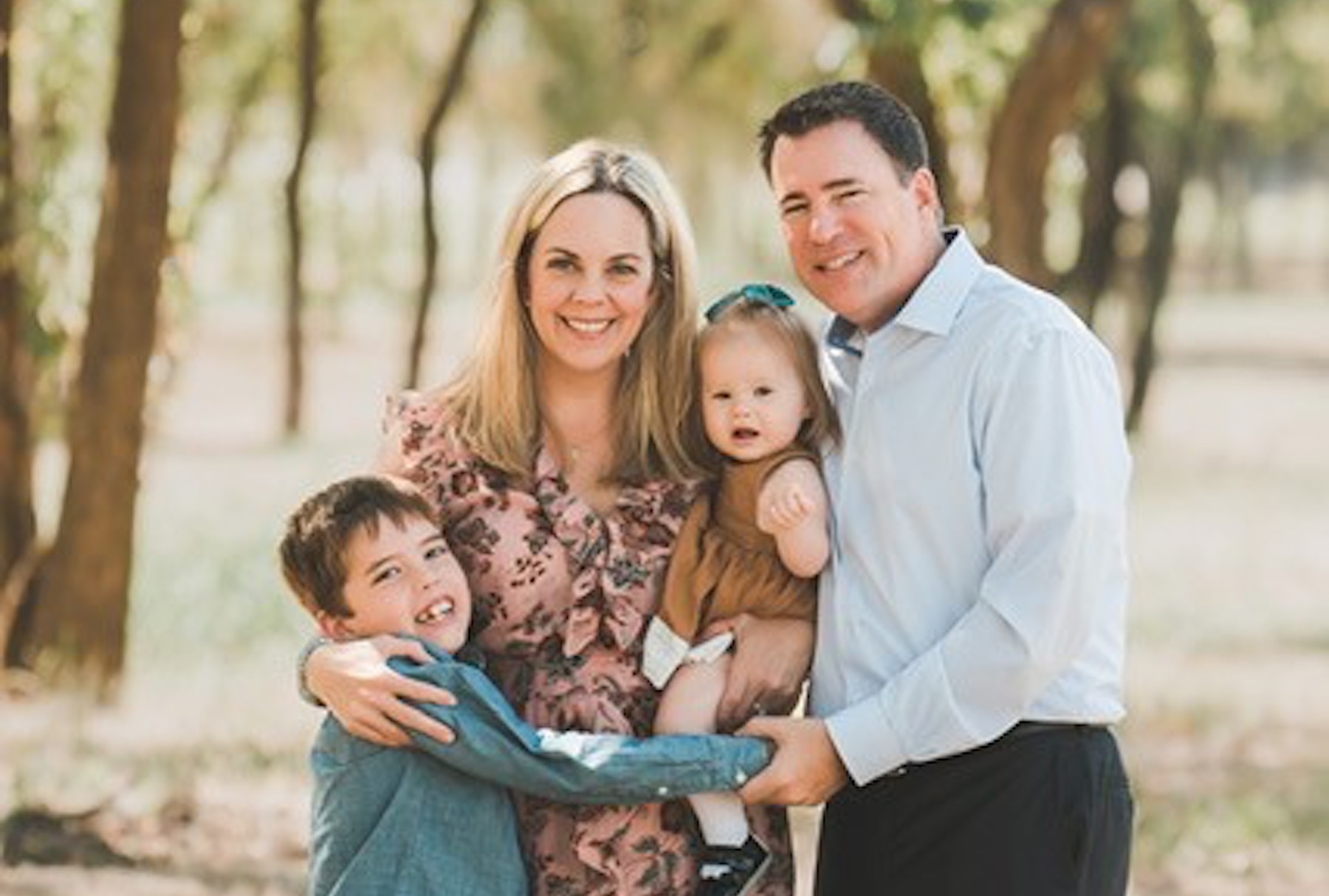 Christy and Barry DeBruin
Prosper, Texas
Daughter: Hattie, 18 months
Christy DeBruin, 48, says she was considered "an older mom" when her son, Cooper, was born in 2013.  "He was a preemie when he was born," she says. "We knew we wanted another child, but were told we needed to wait 18 months for my C-section to fully heal before trying to conceive again."
Although they were concerned about waiting that long, they took their doctor's advice. Once they received the "all clear," they quickly learned they would once again be parents but, sadly, lost twins in a miscarriage. "We got pregnant on our own and then continued to have six recurrent miscarriages," Christy says. "We decided it was time to seek help from a fertility specialist."
Barry and Christy were living in Portland, Oregon at the time and saw their first fertility specialist there. Because Christy was in her 40s, she was told that becoming pregnant—and staying pregnant—would be difficult due to poor egg quality. The doctor's suggestion for the best shot at a full-term pregnancy was donor eggs.
"We left dejected," Christy recalls. "My husband said he married me for me, and we didn't want to consider egg donation at first." They moved from Portland to Dallas in 2016 and eventually changed their minds about donor eggs. "With the first fertility specialist we saw in Dallas, we ended up with a donor and only two embryos that weren't considered good quality embryos," she says. "The first transfer didn't work." The second embryo was determined to be in poor condition after it was thawed, but the doctor encouraged them to go through the transfer, anyway. It was another failed result, and the couple decided this was too costly of a venture—financially and emotionally—to continue in this manner, so they decided to find another fertility specialist.
They researched their options and discovered CCRM Fertility in Frisco—just 15 minutes from their home in Prosper. "We talked to CCRM Fertility's donor coordinator and got a good feeling right away," Christy says. "At the time, I was completely beside myself and was convinced we would never get pregnant again, but Dr. Noorhasan made us feel so comfortable and at ease. I didn't feel like a number—she even did my scans herself. She provides a personal touch at a time when you feel so anxious and stressed."
To increase the odds of success, Dr. Noorhasan suggested Christy undergo some medical procedures, including a polyp removal and treatment of an endometrial infection, prior to the transfer. They were able to get 11 embryos using donor eggs. After screening and testing, Christy and Barry had four healthy embryos. "I started feeling hopeful again," Christy says.
In August 2019, at age 47, Christy had her first transfer with Dr. Noorhasan and got pregnant. "Five years, two donors, and six miscarriages later, we now have our miracle baby, Hattie. She was born in the middle of the pandemic in July 2020," Christy says.
Christy's advice to anyone facing fertility treatments: "Seek help. Find a fertility specialist who is qualified to help and has experience with complex cases. Don't ever give up."
---
Dr. Noorhasan is a board-certified reproductive endocrinologist and fertility specialist and medical director and co-founder of CCRM Fertility Dallas-Fort Worth. CCRM Fertility is a global pioneer in fertility treatment, research, and treatment, offering access to a national network of award-winning physicians, a full suite of fertility services, innovative technology, and cutting-edge labs. CCRM Fertility specializes in the most advanced fertility treatments, with deep expertise in in vitro fertilization (IVF), fertility assessment, fertility preservation, genetic testing, egg donation, and LGBTQ family building. Unlike many other fertility clinics that outsource their specialists and testing needs, CCRM leverages its own data, as well as a dedicated team of in-house reproductive endocrinologists, embryologists, and genetic scientists in order to deliver some of the high IVF success rates in the U.S., Learn more about CCRM Fertility at ccrmivf.com
Get our weekly recap
Brings new meaning to the phrase Sunday Funday. No spam, ever.