Dorsey Standish worked long hours and endured sleepless nights as she faced a new product launch at Texas Instruments. A tech whiz and overachiever, stress-induced burnout stopped her in her tracks and forced her to face her mental health. Mindful meditation changed her life, brought her back to health – and gave her a new purpose in life.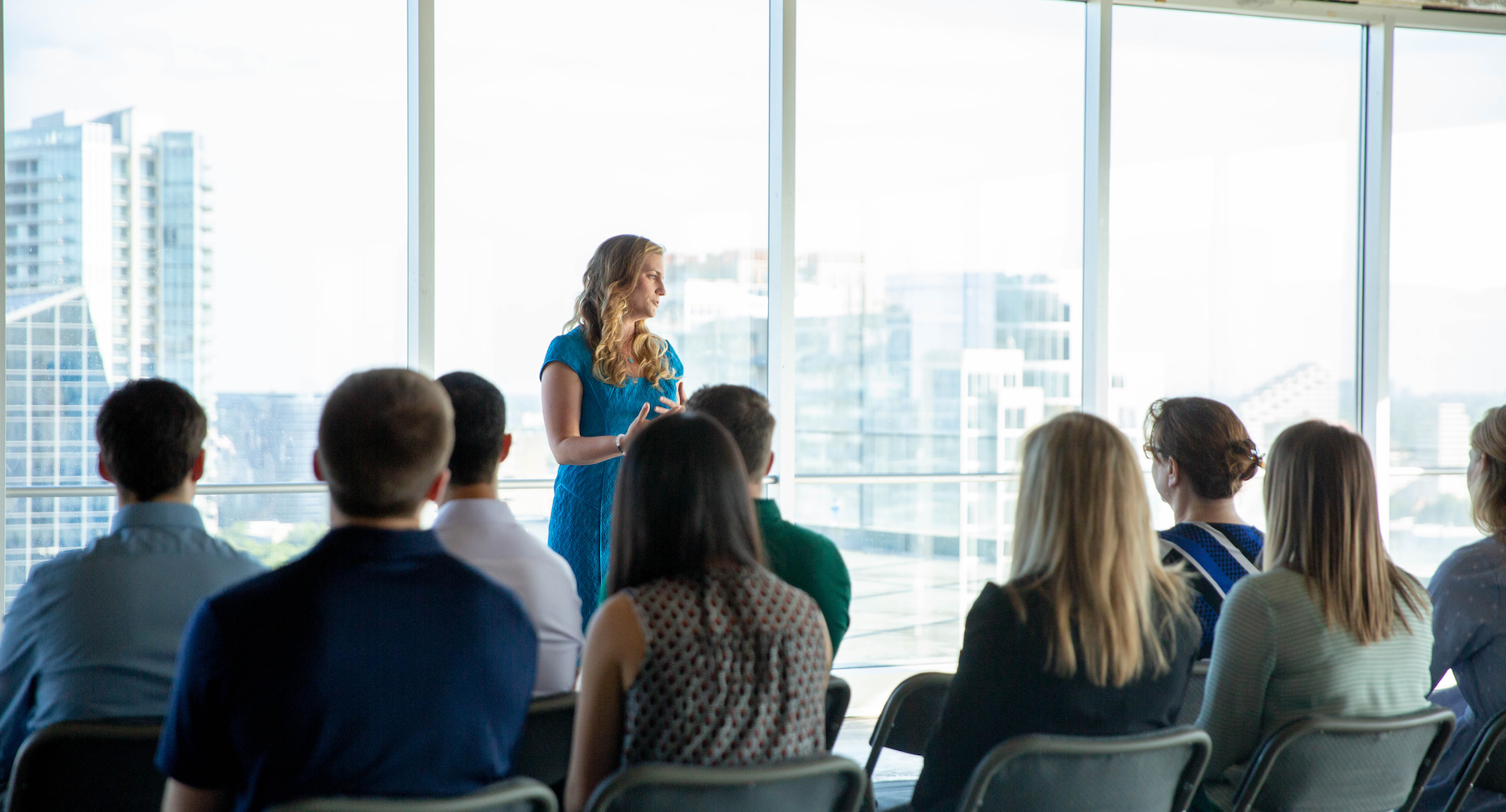 Dorsey's burnout experience is common in today's hurried world. Nearly 8 of 10 employees regularly experience physical symptoms of stress. Research shows that stress-related health care and absenteeism costs $300 billion each year – but more importantly, negatively impact the quality of life of employees, and their families.
Today, as a trained neuroscientist and Chief Mindfulness Officer of Mastermind, Dorsey leads the development of mindfulness and emotional intelligence presentations, classes, courses, and events that help organizations and individuals live healthier and build stronger communities. Founded in 2016, Mastermind creates programs backed by science for leading organizations like American Airlines, Deloitte, Turner Construction, FedEx, and Pier 1. 
Custom offerings of Mastermind are based on the work of top researchers like Daniel Goleman, Rick Hanson, Jon Kabat-Zinn, and Marc Brackett, and nurture healthy habits of empathy, compassion, resilience through mindfulness, and greater self-awareness which promotes well-being, greater connection, and motivation. 
From engaging, informative presentations introducing concepts of well-being, to corporate workshops, team building and retreats, to virtual classes, and 24/7 access to a robust online library of classes and practices, the Mastermind team has accessible strategies to help you build a foundation of mental wellness. Take the first step towards healthier lives and a higher level of awareness and connection, visit MastermindMeditate.com.
Signup for D Exclusive
Get partner offers, discounts, and more delivered right to your inbox each week.