D CEO Virtual Lunch Panel: The Business of Higher Education
Learn what the future holds for our local higher level learning institutions as they adapt and evolve in the times of COVID-19.
The relationship, collaboration, and coordination between the business community and Dallas-Fort Worth's higher education institutions are critical to the continued growth and competitive advantage of our region. Like nearly every other industry, higher ed has been significantly impacted by COVID-19— forced to adapt and evolve seemingly overnight. What does the future hold for our local higher learning institutions, across degrees and levels? How will the value of undergraduate education evolve as a result? How are schools adapting to serve the many needs of students, and why and how can the business community support their efforts? 
Don't miss this timely conversation on Wednesday, August 5th from 12:00-1:00 pm, featuring the following deans and chancellors of regional institutions: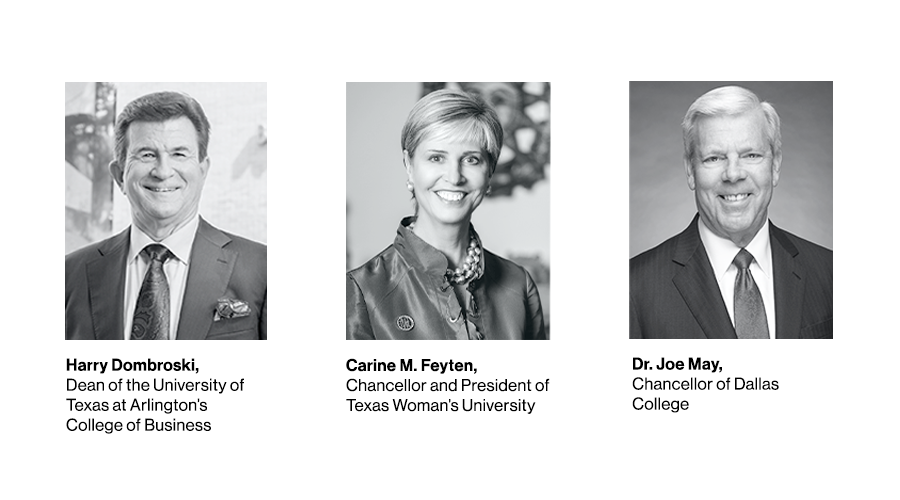 We'll cover the needs of the 'new' normal workforce and how we can all work together to secure an equitable future for today's students. Reserve your ticket here, and please submit any questions for the speakers at [email protected] by August 3. 
Thank you to Dallas College and Texas Woman's University for sponsoring this important discussion.