Tips For Parenting At Max Efficiency
Parenting is messy. But keeping a smart and efficient home can help.
For parents, the best parenting advice out there is the kind that saves you either time, energy, or money. If you're looking for ways to streamline your household, consider these tips for parents that might make your days feel a little more efficient.
Get Ahead During Pregnancy
Whether you're expecting your first child or adding to the team roster, the urge to stay at home and get it completely ready for its new addition will be real. Harness the power of staying at home and do yourself one better by giving it an efficient spin by thinking of ways to streamline your postpartum life before it begins—like getting a Hive smart home plan, which can help your growing family with a range of smart devices built to monitor, streamline, and support households of all shapes and sizes.
Embrace The Gadgetry
First kid or not, most parents know about the vast offering of high-tech accouterments on the market to more efficiently parent your children—we're talking about everything from smart cribs to the iPotty. What you might not know is that you can get your whole house aboard the smart bandwagon with a Hive smart home plan that includes a whole system of easy-to-operate smart home gadgets, which you can conveniently control from your smartphone. (It's basically as close as you can get to volume controls and a "power off at bedtime" button for those rambunctious kiddos.)
Know Your Diaper Footprint, Plus the Alternatives
We get it; the idea of reusing cloth diapers doesn't seem like the most sanitary situation, and given how much you'll have to wash them they aren't always necessarily better for the environment. If you do opt for cloth diapers, make sure you know how to use them efficiently. Always wash full loads in cold water using an energy-efficient washing machine, and rather than soaking diapers in water, use a dry pail instead. Hang-dry instead of using a dryer, don't bother ironing them, and save your cloth diapers for your next baby (or the next one in the neighborhood). And when it comes to wipes, consider cutting store-bought wipes in half to maximize usage or finding an online DIY to easily make your own.
Raise Your Family In A Secure & Energy-Efficient Home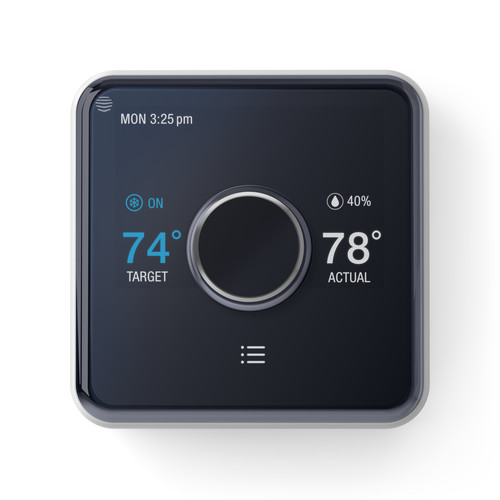 You can start building an energy-efficient home base for your family as soon as today that can also grow and change as your family's needs do. Choose from a few different Hive smart home plans, and you'll be equipped with a range of smart devices to help keep your home in tune with your needs as well as functioning smoothly (and cost-effectively). The Hive App allows for remote smartphone control of all your connected products—from your smart thermostat and smart lights to smart plugs and cameras, which are included depending on which plan you choose—and ensures you'll always be able to adjust to meet your family's needs no matter where you are. (Talk about always-on parenting!)