Today, it's a feat to book a coveted spot with one of the hairdressers from Charlie + Co. Charlie Price has never made it easy. When he started 12 years ago, his salon (then known as Hair by Charlie) was tucked away on the seventh floor of a downtown Dallas loft. But people tracked him down, and he soon became known for his loose hairstyles and knack for natural-looking highlights.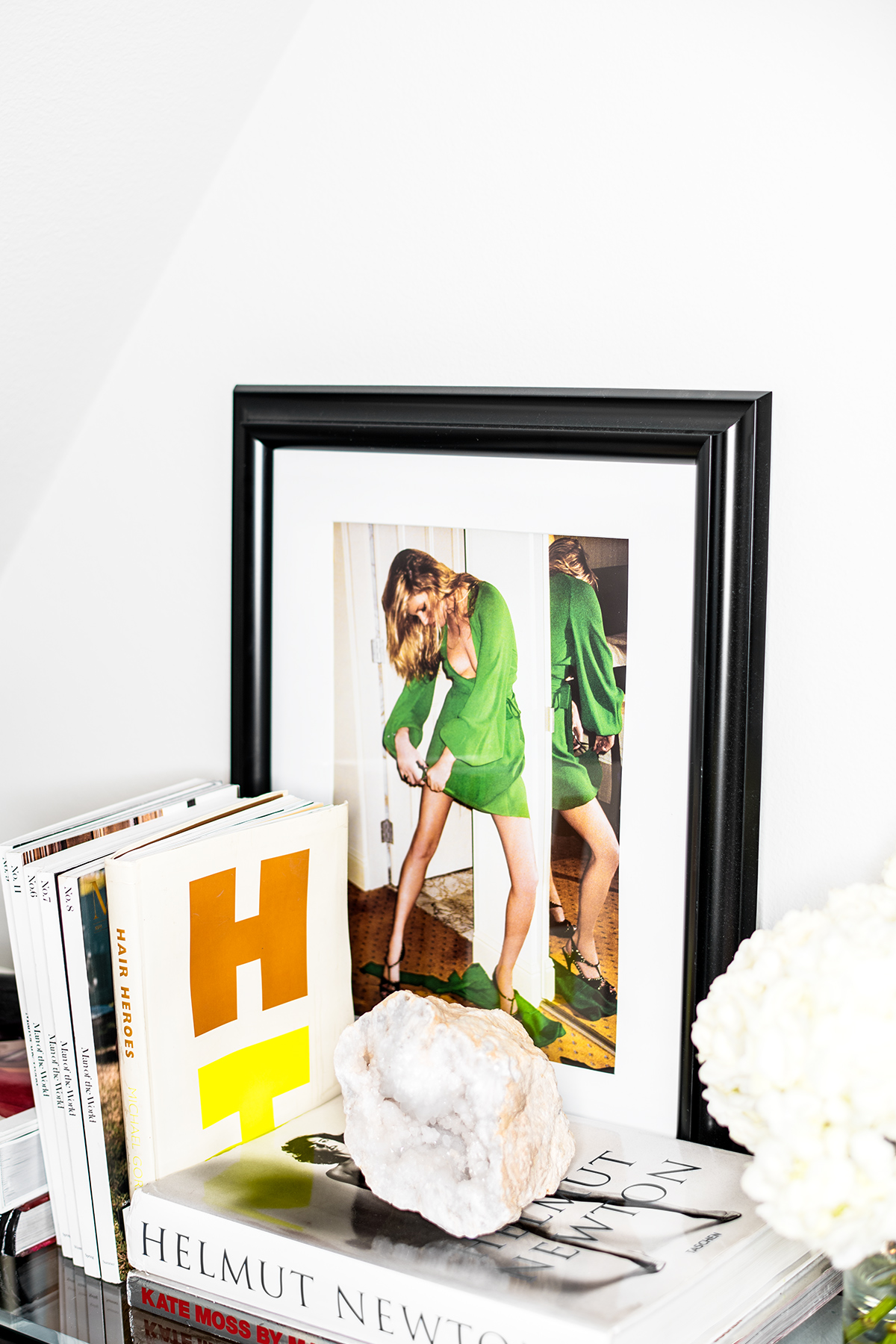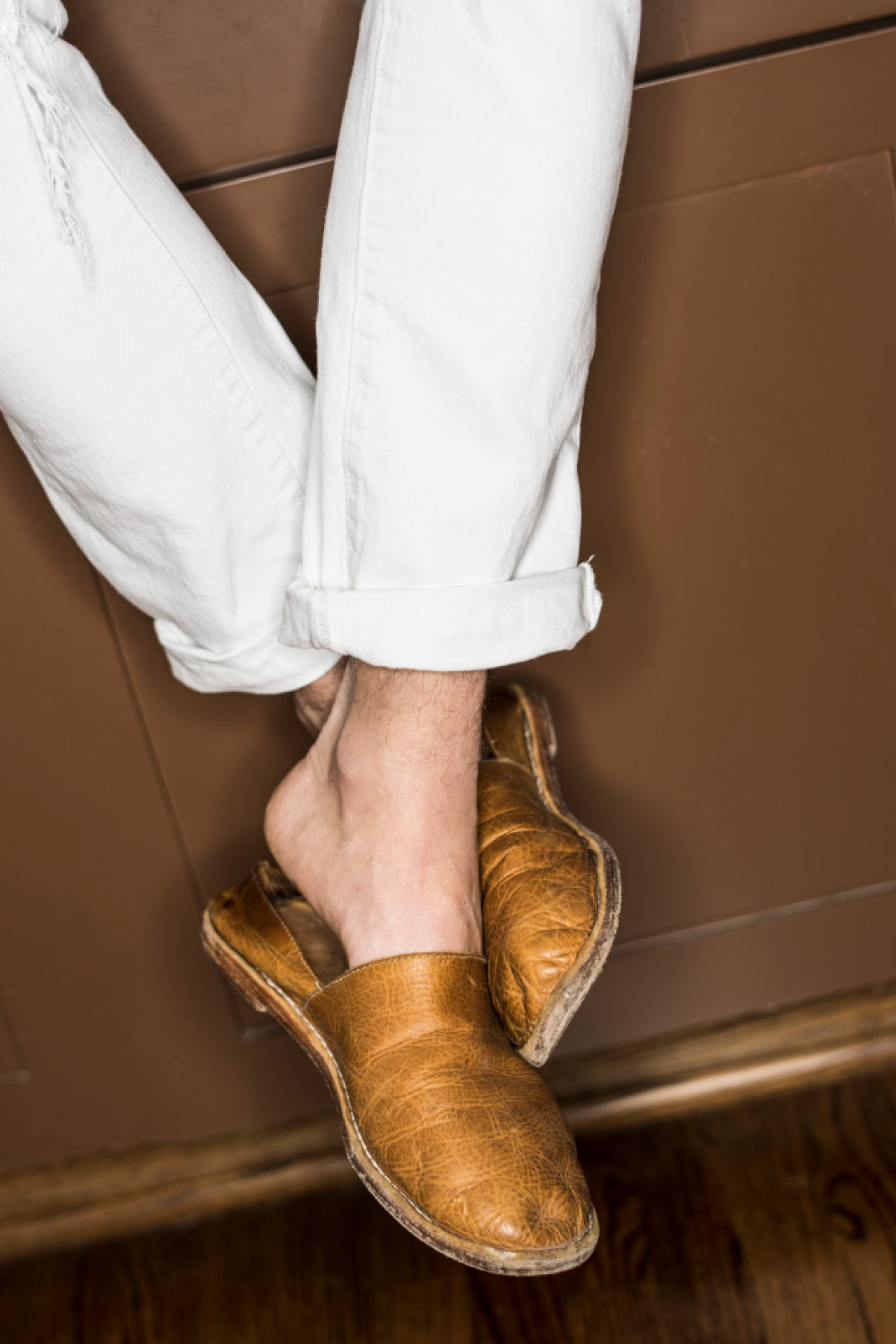 Form and Function: Price's leather shoes are from Tulum-based byJAMES. A print of Kate Moss sits behind Hair Heroes, a book celebrating hairdressing legends.
The enigmatic hairstylist is surprisingly down-to-earth considering he's worked his mane magic on Gigi Hadid and Charlize Theron. He's logged hours at New York Fashion Week with Chanel. His close friends include celeb-adored hair gurus Riawna Capri and Nikki Lee, whom he recently joined on their Beauty Coach tour. But for Price, it's about the fun, not the fame. "The best hairdressers in the world have no ego," he says.
After seven years in its current industrial Design District space, Charlie + Co. is moving across the street this spring. The move will allow Price to more than double the size of the salon and open Co. Bar, a blow-dry bar, in the salon's former location.
"The vibe is more minimalistic and effortless," Price says of his dry bar styles. "Get it done on the weekend and it wears through midweek." There will be 12 blow-dry stations, and pricing is designed to encourage package purchases, so that hairstylists can create a personalized experience.
"When you go to Drybar, you go and point at a photo, but it's not your hair," Price says. "It's not going to look like that on you. Let me give you something that's yours. You just have to trust that what I'm going to give you is better."
Charlie On…
Vidal Sassoon

"I trained with him in New York and Canada. I contacted Vidal when I was opening my salon and told him I was going to put my name on it, and he said to be very careful. Anyone can open Salon Azule or whatever, but when you name it after yourself, you have to own it. There were times when I thought, Why the fuck didn't I just name this Cuts and Colors?
Days Off

On Mondays, I usually spend my mornings at The Joule or the Nasher for inspiration.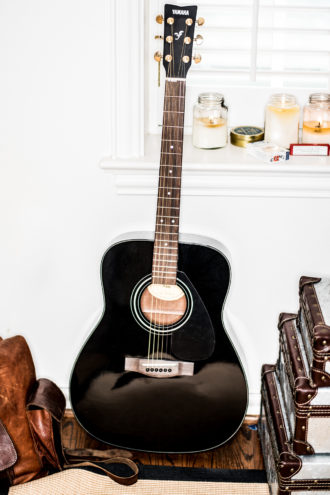 Moving From New York to Dallas

It wasn't on my radar. My upbringing in the industry had been a lot of editorial, and I was really looking to get to a market where I could excel behind the chair. My best friend, who I grew up with in Pittsburgh, told me he was moving to Dallas, so I packed my things and moved with him. It's been 12 rewarding years.
Sobriety

I was 24 and a drug addict when I moved to Dallas, and a geographic change was really what I needed. When my friend decided to move to Los Angeles six months after we got here, I decided to stay. I felt that Dallas was home for me. I volunteer at a lot of different outreach programs for adolescents here today.
The Design District

I don't think there's a better location. I love starting my day with a coffee at Ascension and ending my day with a coffee at Sassetta. I'm from the Northeast, so being able to get around on my feet is something I enjoy.
Tulum, Mexico

That town is a longtime love of mine. I was exposed to it when I was quite young as an assistant about 16 or 17 years ago. It was a difficult journey to get there when I was living in New York, but now it's a place where I can easily get away from the essence of hairdressing and clear my mind. Dallas grants me that access.
Get the ItList Newsletter
Be the first to know about Dallas' best events, contests, giveaways, and happenings each month.