The Best Designers in Dallas Share Their Favorite Paint Colors for Kitchens, Bedrooms, and More
Plus, their go-to fabrics for sofas, drapes, and beyond.
This story is part of The Best Designers in Dallas 2021 feature. Click here to see the 2021 winners.
Asking a designer to pick their favorite color is like asking a parent to choose a favorite child. "I love them all," says Mary Anne Smiley of Mary Anne Smiley Interiors. They do, however, admit to reaching for certain shades and pairings more frequently than others. Combinations that came up time and time again in our survey included blues and greens as well as classic black and white. As stain-grade wood has made a resurgence in homes, so too have natural tones like camel, cognac, and terracotta. As is true for all design, color choices are intensely personal to the people who call a space home—their sensibilities, preferences, and even ages, as Alice Cottrell Interior Design's Alice Cottrell notes: "I think color is important for homes with children. Color creates a happy home for them."
Paint by Numbers
We asked designers if they had go-to colors for certain rooms of the house. Though they were quick to point out that a home's lighting, both natural and ambient, and architecture—and of course, a client's personal preferences—should dictate, they shared some of their favorite shades by space.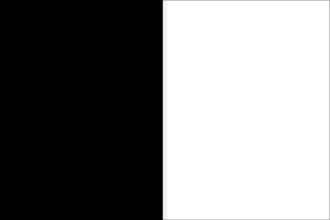 The most Classic non-color combo
Black and White
"When in doubt, black and white is the answer! It works in neutral interiors, as well as colorful interiors." —Janelle Burns, Maestri Studio
"Weaving a touch of black throughout a home can make any space feel elegant with a hint of drama—like perfectly applied eyeliner." —Michelle Lynne, ML Interiors Group
Kitchen
Sherwin-Williams Snowbound
"Great when working with white marbles." —Samantha Fisher, Samantha Fisher Interiors Dining
Lavender
"Dining rooms are what I like to think of as the more 'theatrical' room of the home, so I usually go for a color on the walls." —Josh Pickering, Pickering House Interiors
Bedroom
Benjamin Moore Moonshine
"I love calming soft blue grays for bedrooms, especially this one for its mercurial feel." —Susan Bednar Long, S.B. Long Interiors
Guest room
Sherwin-Williams Delft 
"It's a nice guest room color, and I also have it in my home studio." —Denise McGaha, Denise McGaha Interiors
Office
Sherwin-Willams Greenblack and Iron Ore
"We love drama in home offices! We've used several shades of black with green or brown undertones and we paint the whole room." —Michelle Lynne, ML Interiors Group
Doors
Farrow & Ball Downpipe
"A fantastic color for doors." —Hillary Littlejohn, HLS Design
Some shades are solo acts. But some hues do their best work in pairs. Here are a few designer-approved favorites:
Behr Brooklyn and Farrow & Ball Calke Green

Farrow & Ball Bancha and Benjamin Moore Palazzo Pink

Farrow & Ball Brinjal and Farrow & Ball Babouche "A deeply saffron color that looks beautiful with brass trim." —Hillary Littlejohn, HLS Design

Benjamin Moore Audubon Russet

Sherwin-Williams Parakeet

Fine Paints of Europe Zuider Zee Blue

Sherwin-Williams Fabulous Grape

"If I need a slightly off-white: 1/2 formula Benjamin Moore Linen White 912."—Charlotte Comer, Charlotte Comer Interiors & Collectibles, Inc.

Sherwin-Williams Daredevil

Benjamin Moore Grappa

Benjamin Moore Americana
Footnote: Designers like SETSTUDIO's Jennifer Littke and Meredith Ellis of Meredith Ellis Design namechecked Domingue as a new favorite for paints, plasters, and washes. Products from the Houston-based line are not only ultra-durable but contain no synthetic ingredients or chemical additives, meaning it's easy on your home and the environment.
Pep Squad
Has your sofa lost its spirit? Are your drapes
detention-bound? Perk up tired textiles
and inject some energy into your interiors with these bright, bold, and beautiful new fabrics chosen by our designers.
All fabrics are to the trade.
Ever Atelier "Ahab Bowen Pop" in lulu pop
James Showroom Rule of three studio "terrazzo" in night sky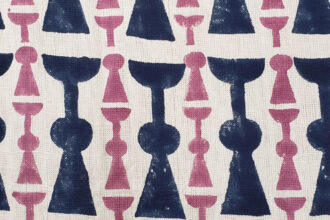 Kufri "Girardo" in dusty berry
James Showroom Clay McLaurin Studio "oxford" in berry
Culp Associates Zak+Fox "Saru" in chasaru
"Zak + Fox's globally inspired line is relaxed luxury at its best." —Sara See, Sees Design
Black Edition "Maroque" in Lazurite
Schumacher "Ananas" in tropical
Schumacher "Citrus Garden"
in primary
Schumacher Johnson Hartig for Libertine
"Modern Toile" in pink & black
Fabricut "Mod Flora" in mango
Schumacher "Tumble Weed E
pingle" in buttercup