If Sulman Ahmed didn't race to get to the front of the lunch line at his elementary school, he didn't eat. Such was life at St. George's Catholic school in what was then Harare, Rhodesia. Once the servers ran out of chicken pies and sandwiches, there were no other options. Every kid had to hustle.
Ahmed hasn't stopped. Today, he is the founder, chairman, and CEO of DECA Dental Group, which owns more than 150 dental offices in seven states operating under the Ideal Dental brand. The company recently got the attention of Blackstone, the largest alternative investment firm in the world.
So how did this Zimbabwean-American come to lead a dental empire in the U.S. after arriving stateside with a single suitcase and fuzzy visions of movies and television shows like Baywatch? His life is the epitome of the American Dream, but he is focused on making others' dreams come true, too.
Ahmed balances a salt-of-the-earth everyman personality with a vision that is no less than becoming the Starbucks of dentistry, he says. He is worldly in a way that allows him to feel as comfortable talking soccer over a beer with buddies as he is at the head of a boardroom with some of the world's most sophisticated business minds.
Ahmed's parents were physicians born in Pakistan and moved to what was then Rhodesia before he was born because of the financial opportunities for doctors there. The original plan was to come to Rhodesia for a couple of years and then return home, but his parents fell in love and decided to raise their family in southern Africa.
There was a small Pakistani community in Harare, but Ahmed connected with everyone. He grew up speaking Urdu with his parents and family in the home, English in school, and Shona, a local tongue, with his friends. He went to Catholic mass at school and the mosque with his Muslim family. Ahmed's ability to assimilate and connect with his diverse classmates was one of his gifts.
"Sully was one of the lads. He didn't stick out, but didn't lag," says Taffy Gutu, Ahmed's childhood friend and classmate. "He was charming, street smart, and liked to challenge the status quo in a good way."
Ahmed and his family lived relatively comfortably, but his world wasn't immune to danger. He lived through the often-violent transition from White minority rule in Rhodesia to native African leadership and a name change to Zimbabwe under Robert Mugabe. Ahmed says he has a classmate who watched his parents get killed in over a farmland dispute while his friend hid under a bed. "Things got politically bad, and anybody who could, got out of there," Ahmed says.
If one looks at Ahmed's life and success today, one might think he has been executing a master plan from day one. But Ahmed will be the first to admit that there hasn't been a master plan but a series of qualities and values that have served him well. "What I learned from my childhood is that ability to hustle or go out and do something because you can't take it for granted that someone is going take care of you," Ahmed says.
"I have this stuff I've built, which is great, but it's not working out. I remember thinking, 'I'm probably going have to file bankruptcy.'"

Sulman Ahmed | Ideal Detal
His journey to the United States provides a clear view of that lack of a roadmap. He decided he wanted to go to school in America but didn't know how. In his last year of school, he walked into the U.S. Consulate in Harare and asked how he could make that happen.
The consulate employee pointed to a Barron's college guide chained to the wall, which listed each American college and its requirements. Ahmed had seen Baywatch and told the woman he wanted to go to school where the show was filmed for what are probably obvious reasons. She told him Florida (neither knew it was actually California), so he chose the University of Miami. The woman told him he needed to take the SAT; his last chance was in two weeks. He had never heard of the test and had never even taken a multiple-choice exam, but he did well enough to get into college and receive financial aid.
But before he left for the States, there would be one more wrinkle. Not much news about Florida made it to Harare, but when Gianni Versace was murdered outside his Miami mansion in 1997, a month before Ahmed was set to leave, his father told him Florida was too violent. Ahmed talked his father down, but instead decided to attend the University of North Florida in Jacksonville.
•••
Ahmed remembers landing in the Jacksonville airport and getting in line at Burger King, excited to be a real American and order fast food. But when he asked for a burger and chips in his Rhodesian accent and dialect, he was told they didn't have any. So he pointed at the chips and said they did. "Those aren't chips; those are fries," the employee told him. "If you want fries, just say it that way." Welcome to America.
His first few weeks of college were anything but ideal. When he kept mentioning Baywatch to his roommate, he discovered that the nearby beach was on a completely different ocean from the show. During those early days, the culture shock and homesickness began to sink in, and he realized just how poorly planned this college adventure was. He wanted to go home.
On a call back home, his father took the pressure off Ahmed. His dad told him to treat it like a four-week vacation, and he could come home if he wanted. When the pressure was off, he began to make friends, leaned into his classes, and his homesickness abated. "There was no turning back after that," Ahmed says.
Ahmed's assimilation skills were growing quickly, and he soon realized that he wanted more diversity and vibrancy in his college experience, and found what he was looking for in UT Dallas. He transferred to UTD, and if not for that cross-country transition, Ahmed's dental dynasty might not be based in North Texas. But as always, there was no master plan. "For me, it was happy-go-lucky," Ahmed says. "It is all about treating people well, bringing up others through the process, and enjoying it."
•••
Ahmed graduated from UT Dallas with his eyes set on dental school, which he attended at Tufts in Boston. He was never happier than in the last few years of dental school, treating patients and connecting with them. The plan was to move back to Dallas, where his parents had since relocated, and open up a practice of his own.
After finishing school, he secured funding to purchase a dental practice in Plano from a dentist ready to retire. After working through the contractual details, he spent some time shadowing and meeting the staff at the office. On his way out one day, one of the employees mentioned the shiny new office the current owner was building.
Ahmed was under the impression that there was a non-compete clause in the contract and was worried that the new office would take patients (and thus value) from the practice he was purchasing. After meeting with his lawyer, he was able to pull out of the deal because the other dentist's new office wasn't disclosed in the contract.
Like his first few weeks in America, Ahmed found himself floating in despair. He returned to North Texas without a job, still troubled by mounting dental school debt and moved in with his parents in Frisco. His dreams of owning his practice right out of school were dashed upon the rocks of a dishonest dealer, but he didn't give up.
Schedule
Treatments
Quality
Company Goal
Ideal Dental offices are open six days a week to serve those who want to plan their appointments around work or not wait through the weekend to deal with pain. It also strives to offer new patients same-day appointments.
The company schedules same-day treatments so any cavities that are discovered via a regular checkup can be immediately dealt with.
Ideal Dental brings orthodontics and other specialists in-house to help ensure quality control and streamline things for patients. All dental work has a lifetime warranty.
Like Starbucks, the chain seeks out highly visible retail settings to attract new customers. The ultimate goal is to be the first to create a national dental brand.
He worked as an associate in another office but retained the vision of doing things his way. He began to notice several aspects of what we know as a standard dental business that he thought could be done better. He didn't quite understand it yet, but he was building the foundation for DECA Dental Group (see sidebar).
After a couple of years of work and ideation, Ahmed opened his first Ideal Dental location in 2008 in Garland while buying another practice in Corinth. In the course of 15 days, Ahmed had gone from owning zero dental practices to two. Ahmed was proud to be making his dream come true, but the timing couldn't have been worse.
As 2008 ended, the Great Recession took hold and millions lost their jobs. For many, no job meant no dental insurance. At the time, Ahmed was $3 million in debt between school, his condo, and his business.
The startup practice wasn't taking off as he had hoped, he was working six days a week, and at the end of 2009, he received the notice that all small business owners dread. His latest payroll checks didn't clear the business account. So he had to move $25,000 from what was left of his personal savings to pay his employees that month.
"That was a moment where I felt like I didn't know if I was going to make it," Ahmed says. "I have this stuff I've built, which is great, but it's not working out. I remember thinking, 'I'm probably going have to file bankruptcy.'" But even in these darkest moments, the seeds of what would become DECA Dental were already planted, and they sprouted with a dinner at Mi Cocina in West Village.
•••
When Ahmed bought the practice in Corinth, he scheduled a meeting with the other dentist at the clinic, Dr. Shalin Patel. The two met for Mambo Taxis and Tex-Mex. Patel thought he was about to be let go to cut expenses for the new practice, but Patel wasn't going to be too disappointed if that was the case. He had become unsatisfied with the way the clinic was being run under previous ownership.
Ahmed had other plans. The two young clinicians immediately clicked, and Ahmed began laying out his vision for changing the dental industry, prioritizing the customers, and building a national brand. Patel was inspired and all in on what was to come.
"When I heard his plans, it was refreshing and re-energizing. It got me thinking the way he was thinking," Patel says. "I didn't know his long-term plan for me, but I was ready to run through a wall for him."
Patel became the first dental associate in his practice, and Ahmed has stuck with his day one colleague. Today, Patel is a partner and chief medical officer for DECA Dental, focused on hiring and establishing the vision for the growing corporation. Ahmed and Patel powered through the early days of Ideal Dental, meeting in Corinth on Tuesdays and Thursdays, to discuss the concept and plans for growth and expansion. "We didn't know we were building something special," Patel says. "We didn't know what we didn't know, but there was a bond between us."
The business made it through those hectic early years and, by 2011, was growing steadily, adding locations throughout North Texas. As Ahmed had predicted, patients found the extended schedule and focus on service attractive. Employees and dentists may have needed a bit more convincing to work hours and days they hadn't expected to be on duty, but the proof was in the pudding, and the busy Fridays and Saturdays were opportunities to make more money.
Sulman Ahmed's journey from Zimbabwean-American schoolboy to American dental empire CEO wasn't always smooth and straight forward. His secret? Treating people well rather than following the master plan.
1997
2008
2009
2012
2015
2016
2017
2020
2021
2022
Sulman Ahmed moves from Zimbabwe to Florida to attend the University of North Florida, hoping to relive the Baywatch experience.
Ahmed opens the first two Ideal Dental offices within the span of two weeks in the Dallas suburbs during the Great Recession.
As millions of people across America lost their jobs and dental insurance, Ideal Dental was unable to clear payroll one month. 
Ahmed stops seeing patients and moves into a full-time CEO role and creates DECA Dental Group as parent company of 10 locations. 
Ideal Dental grows to 30 locations and secures its first PE investment, though Ahmed maintains control of the company. 
Now with 50 locations, the company expands beyond North Texas and into other Texas markets under the Ideal branding. 
Ahmed is named EY Entrepreneur of The Year for the Southwest Region for the rapid and innovative growth of Ideal Dental.
Ideal Dental expands outside of Texas for the first time in its history. Today the company has numerous locations in seven states. 
The company, now with more than 100 locations across the U.S. receives the highest multiple ever in the dental segment from Blackstone.
DECA Dental Group expands to more than 150 locations across the U.S. and is opening a new storefront every nine days.
The business continued to grow, and in 2012 Ahmed stopped seeing patients and moved into a full-time CEO role. In 2015 the company received its first outside investment, spurring even more growth. At the time, Ideal Dental had around 800 employees in the Dallas region and, in 2016, moved outside of North Texas.
But despite the growing corporate empire, Ahmed feels that it is vital that he retain ownership and that the company be clinician-led, which separates it from many dental services organizations run by MBAs and operations experts. Ahmed and Patel at the top of the C-suite give confidence to new dentist hires who may be wary of a corporate practice.
Even in the midst of the COVID-19 pandemic's height, Ideal Dental kept growing, expanding into Florida. Then last year, Blackstone—the world's largest alternative investment firm which had more than $951 billion in assets under management in the third quarter of 2022—came calling. DECA Dental received the highest multiple ever paid in the dental segment. If any ally can make Ideal Dental the Starbucks of dentistry, it's Blackstone.
A major boon to the growth of DECA Dental following Blackstone's investment was Ahmed's introduction to Nigel Travis as a strategic advisor. Travis was previously the president and COO of Blockbuster as well as the CEO of both Dunkin' Brands and Papa John's International. He knows what it takes to build a ubiquitous brand.
Travis was struck by Ahmed's charisma and business savvy. "He's very disciplined and communicates everything that goes into building the business," Travis says. "What's attractive about Sulman is that he is not a top-down leader. He listens and gets people to participate."
Despite brushing shoulders with corporate heavy hitters, Ahmed sees his primary goal as helping others grow alongside the company. He met Patel in his company's earliest days and still works alongside him today. In the Corinth office, Cassie Jenkins was the original front office person. Today, she is the senior vice president of operations for DECA Dental. She isn't alone. Several other colleagues from the original dental office have also stuck with the company and grown with it. "We have the people that started it and have come along for the ride," Ahmed says. "Those people are still here, and they've had an opportunity to grow not only financially but also intellectually."
These days, Ahmed spends most of his time thinking strategically and traveling to new territories. The company is opening a new Ideal Dental office every nine days and it has doubled its revenue since 2020 while maintaining double digit same store sales growth. If he keeps it up, Ahmed could make his dream, of a national dental brand, a reality.
In so many ways, Ahmed hasn't forgotten his roots. To this day, he is an active member of a WhatsApp group text of his graduating class at St. George's, aptly named "96 OG Tuck Shop," with 80 schoolmates who live around the world. Although he wants to build a dental empire, people have always been first. "It gives me so much joy knowing how many lives I've had the chance to impact from this little concept of starting a dental office."
Get the D CEO Newsletter
Stay up to speed on DFW's fast-moving business community with weekly news reports, interviews, and insights.
Author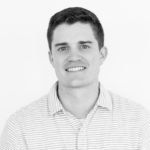 Will is the senior editor for D CEO magazine and the editor of D CEO Healthcare. He's written about healthcare…