From D CEO May 2022
Subscribe
As a 23-year-old business journalist, it's fascinating to me to see how Generation Z and Millennial leaders are being nurtured by Generation X and Baby Boomers. One thing I've learned while golfing with executives in my On the Links With series is that great leadership strategies can only be passed down by great leaders. It matters what you learn—and who you learn from.
In the latest issue of D CEO, we asked three executives to share the most important lessons they've learned in their careers. Their insights will resonate with both established and emerging leaders alike.
Neelu Sethi
Senior Vice President and CIO, Reddy Ice
"I have two master's degrees, one in computer applications and one in math, so I knew I was going to end up working in an industry that consists of a 'boys' club.' At every junction, the question in front of me has been, do I man up and become one of the boys? Or do I leverage my feminine qualities, like empathy and nurturing, to stand out and bring some new perspectives to the organization? Clearly, I chose the latter, and I have been very successful."
Rom Krupp
Founder and CEO, OneDine
"I learned to not be afraid to give up on something even when I've invested so much time or resources into it. If you find that something isn't working and you need to change direction, don't be stubborn. Don't be afraid to start over or take a few steps back. Don't continue going down the path that you started on if it's no longer the right path. Sometimes, you can go too far and realize you should have given up on something a long time ago."
Kelly Pracht
Co-founder and CEO, NVenue
"I used to spend a lot of energy on convincing others to accept my vision, my solution, my values, or even to like me. I've learned to walk away from toxic people who shouldn't have been in my court. I've ended business relationships that violated my ethics. I've even said 'no, thank you' to investors and partners who made me feel 'less than.' Once I began walking away, my focus shifted off the negative and I got excited about the fantastic things ahead of me."
Get the D CEO Newsletter
Stay up to speed on DFW's fast-moving business community with weekly news reports, interviews, and insights.
Author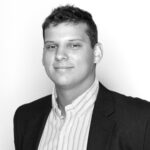 Ben Swanger is the managing editor for D CEO, the business title for D Magazine. Ben manages the Dallas 500, monthly…