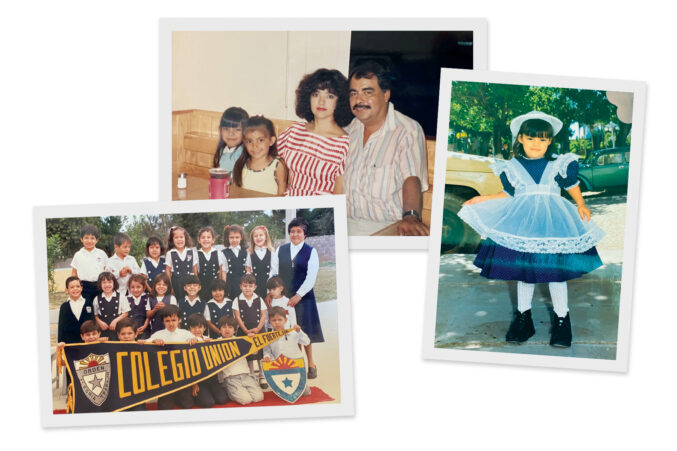 Rebecca Acuña's Fight For Residency
PepsiCo's director of government affairs (and Biden's former Texas campaign chief) shares her immigration journey from Sinaloa, Mexico.
Born in El Fuerte in the Mexican state of Sinaloa, Rebecca Acuña understands the challenges many immigrants face after arriving in America. Today, she's director of government affairs for $70 billion beverage and snack giant PepsiCo, and says she never takes her opportunities for granted. Here, she shares her journey:
"For me, growing up in Mexico was great. I was surrounded by family, and I wanted for nothing. Even so, when I moved to the U.S., I saw something better. My family came here for a better future, a few months before I turned 7.
"There was a moment when my mom told my sister and me that we were going to start taking the school bus instead of her driving us. I said that I didn't want to because the buses were hot and didn't have air conditioning. She said, 'Buses have air conditioning in the United States.' And sure enough, they did. Suddenly, I felt so blessed by my surroundings because I had something else to compare it to.
"My parents had petitioned to adjust my immigration status to 'resident' for a very long time; I didn't get work authorization until a few months before my 25th birthday. I couldn't do internships, take out certain types of loans, or get scholarships; I had so much to catch up on, especially compared to my peers.
"When I got my first job (as communications director for State Representative Garnet Coleman), I ran as fast as I could. I felt so behind and that I needed to run faster than everyone else. Any opportunity that I was allowed to take, I took on with joy because, for me, the alternative was not being allowed to work at all."