"J." Hedrick says he loves eating at Pei Wei Asian Diner, and not just because he's the company's CEO. Hedrick eats at one of Pei Wei's locations about three times a week. His wife and kids like the restaurant chain, too.
"They want to eat there. We've always been fans of Pei Wei," says Hedrick, who joined the company in January 2017 and helped move its headquarters to North Texas last August. "When we talked about moving to Dallas, our boys said, 'The place can't be too bad. There's a Pei Wei there!'"
In fact, there are 28 Pei Wei stores in Dallas-Fort Worth, making DFW the company's most concentrated market. That couldn't have hurt last year, when the fast-casual, Pan Asian-inspired restaurant chain decided to leave Scottsdale, Arizona, for Irving.
Pei Wei Asian Diner Inc., which boasts an "open-kitchen concept" and wok-fired dishes, also capitalized on a package of state and local incentives in making the trek. The 18-year-old company announced last summer that it would occupy space in the Las Colinas Highlands building, beginning in September.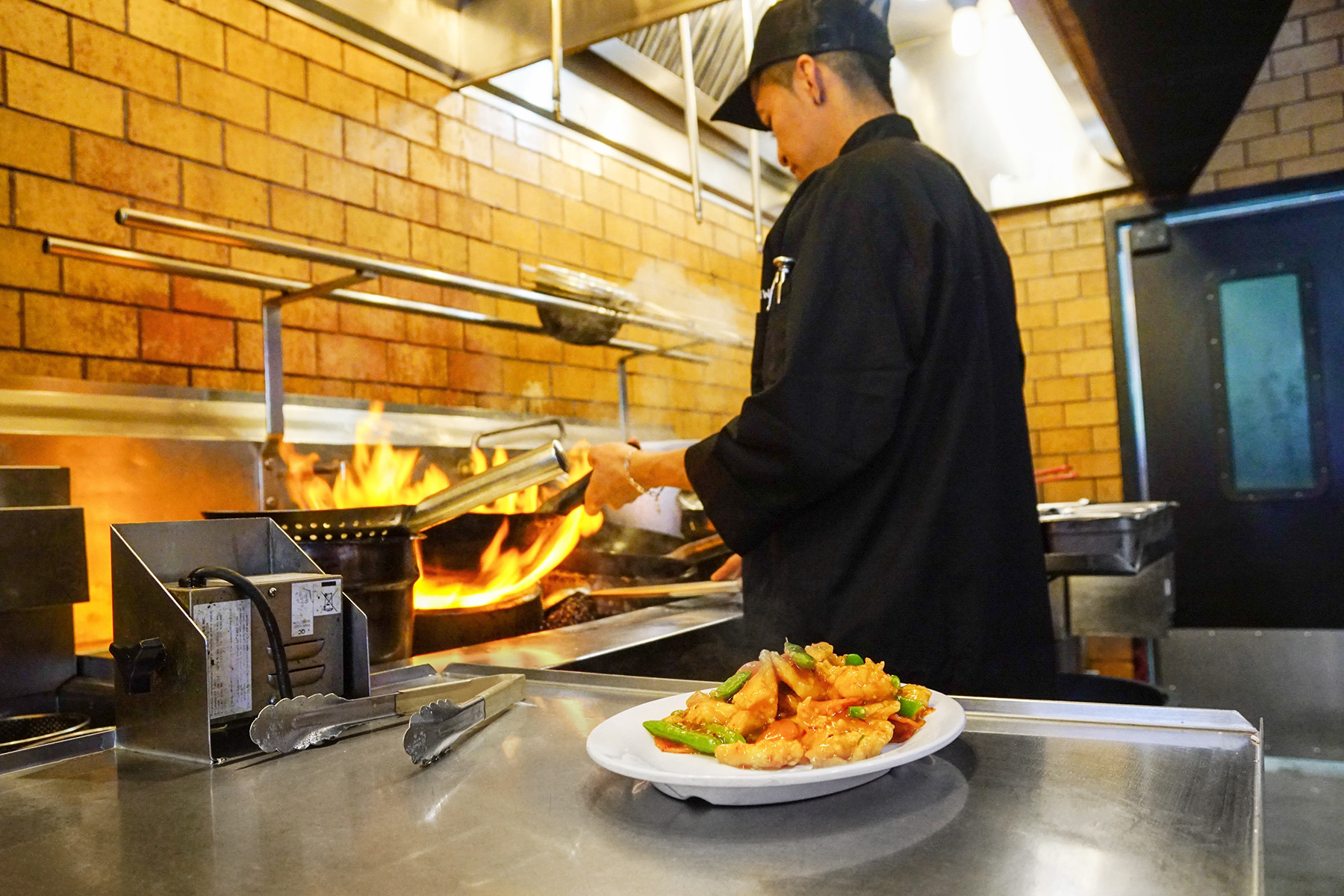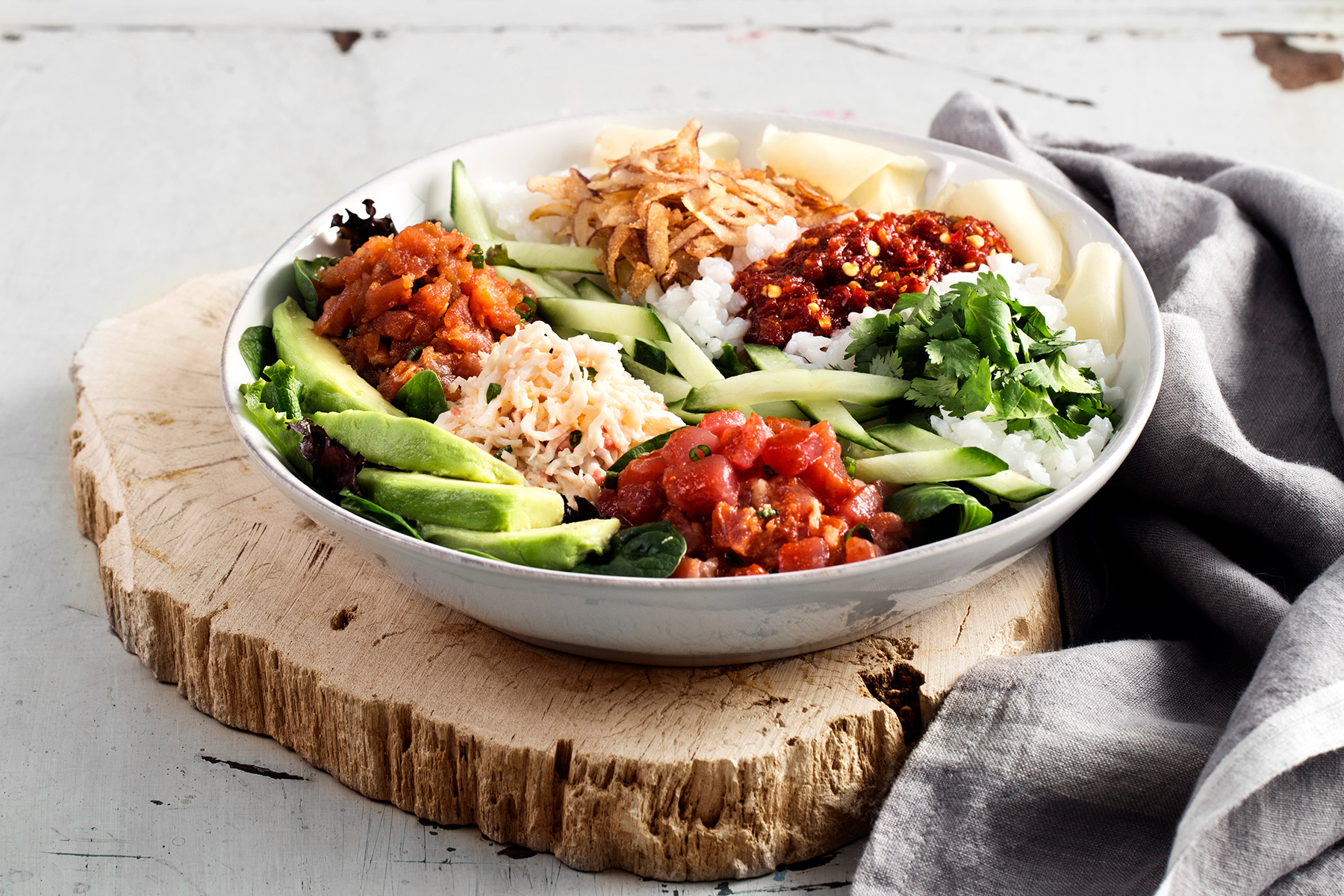 Pei Wei is aiming to establish a more distinct identity as it continues to grow.
The new, 18,000-square-foot digs, which include a "research center," or test kitchen, are helping the chain make a clean break from its former situation in Scottsdale. There, it had shared space—and also some employees—with P.F. Chang's China Bistro Inc. Both brands are owned by Centerbridge Partners, a New York private equity firm that ponied up $1.1 billion for them in 2012. An Asian-themed, "polished" casual-dining chain, P.F. Chang's is the higher grossing of the two, Hedrick says, while Pei Wei's annual revenue is "north of $300 million," earned at 225 locations with 6,000 employees in more than 20 U.S. states, South Korea, and the UAE.
The fresh start in Irving will enable Pei Wei's Pan Asian concept to establish a more distinct identity and prepare for growth, Hedrick says. "Over the last few years, we've had some closures, and a couple of product designs that didn't resonate," he admits. "We'd gotten a bit out of touch with our guests. We needed a complete refresh. So, this is an opportunity to do a reset."
"I see explosive growth in Pei Wei's future. That's the difference between winning and losing."

"J." Hedrick
Since arriving in DFW, Hedrick says, the company has taken several steps toward that reboot. For example, it's hired a number of top executives, including a chief financial officer and chief marketing officer and heads for the human resources, supply-chain, and IT departments. It's also removed at least eight items from its standard menu—"It's important to be Pan Asian, not Chinese," Hedrick says—and added  at least one item (Spicy General Tso's) that's turned out to be a surprise smash hit.
For Hedrick, a 41-year-old Georgia native whose background is in multi-unit hospitality and food service, the Pei Wei assignment marks a return to North Texas.
He'd worked most recently in Kansas as chief operating officer of NPC International, the nation's seventh-largest restaurant operator, with 1,300 Pizza Hut and Wendy's locations and more than $1.2 billion in annual revenue. Hedrick, a graduate of the Georgia Institute of Technology with an industrial engineering degree, had begun his career with RaceTrac Petroleum in Atlanta, then worked from 2008 to 2011 with Dallas-based 7-Eleven. From 7-Eleven he went to Knoxville, Tennessee-based Pilot Flying J, which operates truck stops, before joining NPC.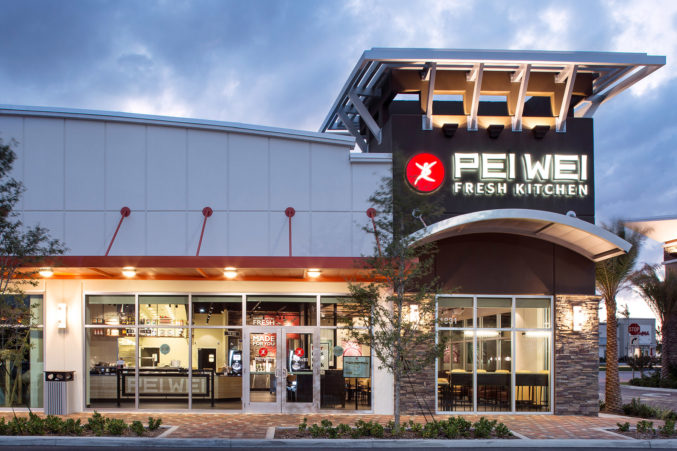 With an expected workforce of 70 to 80 in Irving by year's end, Hedrick says, Pei Wei is gearing up to compete more aggressively with its chief rival, Panda Express, and other fast-casual competitors like Chipotle and Panera Bread. In order to do that, he adds, the chain will need to offer its patrons a more consistently "transcendent value experience," both in its stores and in its menu items, some of which are gluten-free.
Since nearly half its business is takeout, "I see us experimenting with pickup windows and relaunching our mobile app," Hedrick says. He'd also like to slash the "average ticket time"—the gap between ordering and food delivery—from seven minutes now to below six. Also under consideration: a better beverage selection and more desserts.
As for adding to its number of locations, Hedrick says, "We see this as a brand with a lot of white space on the map." For now that means opening new, probably smaller stores in Pei Wei's existing markets—including DFW, Houston, and Phoenix—rather than entering brand-new ones.
"I see explosive growth in Pei Wei's future," Hedrick says. "That's the difference between winning and losing."   
Get the D CEO Newsletter
Stay up to speed on DFW's fast-moving business community with weekly news reports, interviews, and insights.