From D CEO July 2018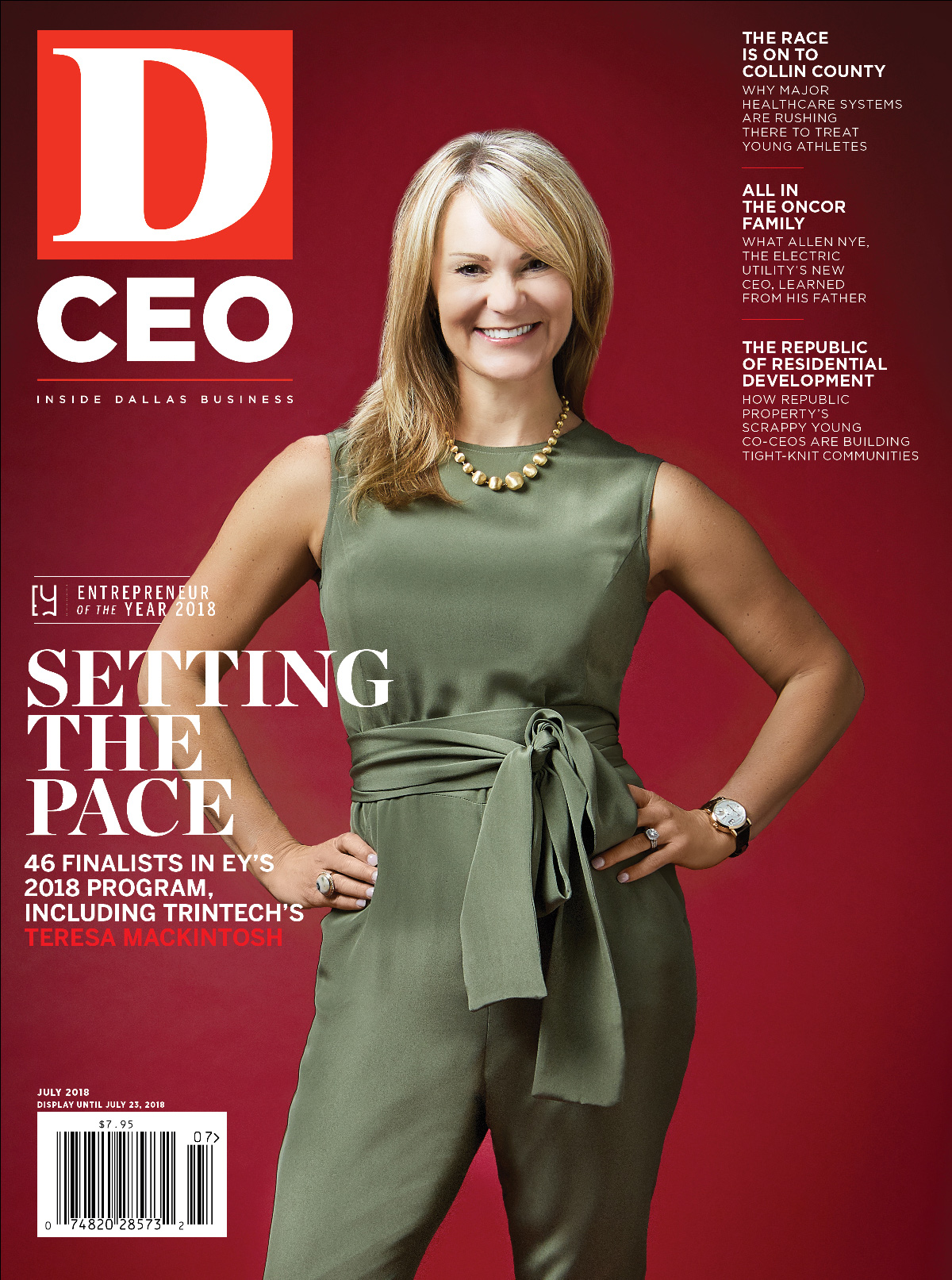 Subscribe
Why You Need to Know Him: Because he oversees the biggest transmission and distribution utility in Texas, servicing about 40 percent of the state geographically—including 410 communities in 120 counties—with more than 3,700 employees.
You might say such responsibility comes naturally to Allen Nye, 50. The Oncor executive, who became the company's CEO following its March acquisition by San Diego-based Sempra Energy, is the oldest son of the legendary Dallas businessman Erle Nye, who served for years as chairman and chief executive of TXU Corp. Oncor, previously a unit of TXU called TXU Electric Delivery, became a separate company in 2002, after deregulation of the Texas electric-utility industry.
"My father worked a lot. So, I had a real benefit growing up around a guy who ran this company," Nye says. "When there were ice storms, he would take me along in the car when he went to visit the service centers. When he went to New York to do financings, he took me along. Just talking with him about the business all those years," Nye adds, was enlightening.
Up until the Sempra acquisition, Dallas-based Oncor was the electric transmission and distribution arm of Energy Future Holdings Corp., the entity that was formed following TXU's $42 billion leveraged buyout in 2007 by several private equity firms. When natural-gas prices subsequently wound up falling rather than rising—as the PE firms had been betting on—EFH filed for Chapter 11 bankruptcy protection. The 2014 filing triggered a prolonged period of uncertainty for the company in terms of its search for a new owner.
We're sitting this morning in a big conference room at the Oncor headquarters off Woodall Rodgers Freeway. While the room looks orderly now, for several years it served as the company's "transaction war room" for the ownership search, filled with filing cabinets and boxes of regulatory filings and tortuous whiteboard computations. Nye, an attorney who joined the company full time in 2010 after serving for years as its outside counsel, was involved in the search every step of the way.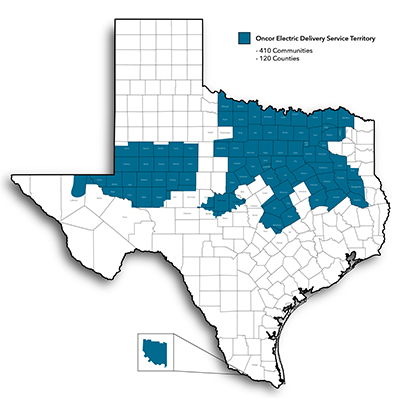 The quest included three unsuccessful bids for EFH and Oncor by Warren Buffett's Berkshire Hathaway Energy, by Florida's NextEra Energy, and by a consortium of buyers led by Dallas billionaire Ray Hunt. The previous bids "just didn't work out," Nye says. "I learned a lot from the NextEra and Berkshire people, though. Things work out like they're supposed to. We saved the best for last."
To be precise, Sempra, a Fortune 500 energy-services holding company with 2017 revenue of more than $11 billion, snapped up EFH's indirect, approximate 80 percent ownership of Oncor for $9.45 billion. The other 20 percent remains with an entity called Texas Transmission Holdings, which is owned by investors including OMERS, a Canadian pension plan, and GIC, Singapore's sovereign wealth fund.
Sempra CEO Jeff Miller says Nye shares Sempra's commitment to positively impacting its communities. "As a leader, Allen brings broad capabilities to the table," Miller says. "He is someone who is deeply invested in the culture of service at Oncor, and understands that effective corporate leadership extends well beyond the boardroom."
Nye's route to Oncor's corner office, succeeding Bob Shapard as CEO (Shapard remains Oncor's chairman), came at least partly as a result of Nye's legal chops. After graduating in 1989 from Texas A&M University and earning a J.D. degree from St. Mary's University School of Law four years later, Nye became a partner at the Hunton & Williams and, later, the Vinson & Elkins law firms. He transitioned to what's now Oncor just as the state's deregulation process was beginning. Over the years he served as the company's senior vice president, general counsel, and secretary, overseeing all of Oncor's legal, compliance, government affairs, and regulatory matters.
The challenge now, he says, is "getting back to the business of the company."
In addition to focusing on new public- and employee-safety programs, Oncor is planning to spend about $8.4 billion in Texas over the next five years—around $1.7 billion a year—on things it needs to better serve the state, Nye says. The company's "robust" capital-expenditure program includes outlays for everything from "poles and wires to new technology," he adds. Among those technologies are advanced meters, digital wireless communications, and automation systems, all aimed at making the electric grid more reliable.
Nye says he knew the company was on the right track at last in April, when Sempra representatives addressed nearly 400 Oncor managers in Dallas. "It was just the way they interacted," he says. "They said they were not here to raise the Sempra flag, but to help us raise the Oncor flag higher. Our employees are extremely confident now."
D CEO Newsletter
Stay up to speed on DFW's fast-moving business community with weekly news reports, interviews, and insights.