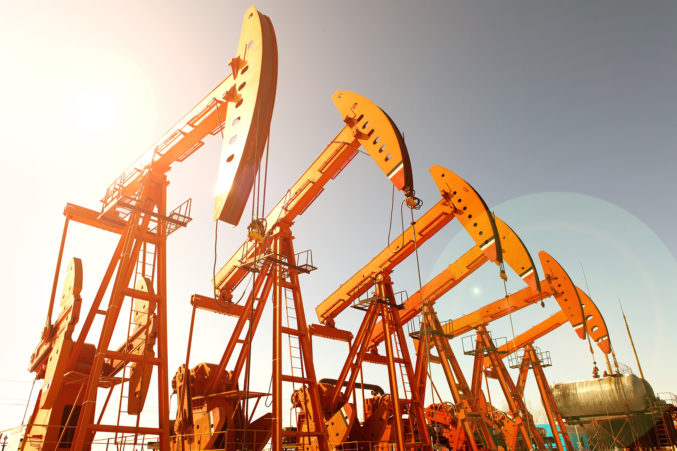 Home Is Where the Shale Is
This year, Exxon Mobil has earmarked a third of its capital expenditure budget to drill in shale plays on U.S. soil.
When an industry leader becomes a follower, it's a sure sign that disruption is underway. Consider Exxon Mobil, the seemingly invincible oil giant. Pressured by smaller rivals that have cracked shale formations and flooded global markets with oil and natural gas, the globe-trotting multinational is turning its attention back to the U.S.
Earlier this year, Exxon spent upwards of $6 billion to buy prime acreage in the oil-soaked Permian Basin from Fort Worth's Bass family. This year, it's devoting a third of its $22 billion capital expenditure budget to drill there and in other U.S. shale fields, with plans to spend even more by 2020. Exxon's reasoning is simple: the Permian offers a better shot at making money–with oil prices stuck in the $50 a barrel range–than fields on the other side of the world. And rebuilding shareholder value through increased profits is Job One for new CEO Darren Woods.
The glut of oil unleashed by shale drillers that caused oil prices to collapse over the past three years has taken its toll on Irving-based Exxon. Profits sank from $44.9 billion in 2012 to $7.8 billion last year. Meanwhile, long-term debt ballooned from $7.9 billion to $28.9 billion over the same time period. Rating agency Standard & Poor's took away Exxon's AAA credit rating for the first time in 70 years, citing the higher debt levels, and followed with a negative outlook. Moody's, another large credit rating agency, has maintained its AAA rating for Exxon, expressing confidence that cash flows will improve.
Woods, who took over the top job after Rex Tillerson retired to become Secretary of State, says Exxon's expanded focus on U.S. shale does not represent a change in strategy, but rather a recognition that home is where the action is. "The shift that you see is not so much a change in how we think about running the business. It is us seizing on an opportunity that we realize is there," Woods told a meeting of analysts in March.
Exxon made its big move into the shale game in 2010, when it paid $36 billion for Fort Worth's XTO Energy, a leader in the Barnett Shale fracking boom. Initially, the acquisition seemed like a misfire after natural gas prices sank. But XTO brought Exxon expertise in shale drilling which will now be instrumental in the Permian oil chase. To be sure, Exxon hasn't lost its appetite for projects far from home. The company has several "long-cycle" projects underway in places as diverse as Canada, the United Arab Emirates, Kazakhstan, Russia, and Papua New Guinea. But those resources will take years to develop. In the near term, it needs to take advantage of quicker production in the Permian.
To do that, Exxon has been tightening its belt. Three years ago, it opened a massive 385-acre campus near The Woodlands outside Houston, where it is bringing together 10,000 employees from various business units. In June, Exxon announced that it will shift the bulk of its XTO operation from Fort Worth, affecting 1,600 jobs, and sell six buildings in Cowtown. In his March meeting with analysts, Woods said that productivity gains, new technology, and "staffing harmonization" have helped reduce Exxon's headcount by 27 percent over five years, including jobs trimmed by the sale of hundreds of gas stations. Operating costs have declined by more than $13 billion.
In West Texas, a batch of independents have been making strides using new technologies to drive down drilling costs. Leading the way is Irving neighbor Pioneer Natural Resources, which invested early in the Permian and is now positioned to cash in even if oil prices decline further. In fact, if Exxon wants to stay focused, it need look no further than the Hidden Ridge development in Las Colinas, where Pioneer is building a new 1 million-square-foot headquarters—a monument to the shale revolution in the giant's backyard.   
---
Steve Kaskovich is the deputy managing editor of business for the Fort Worth Star-Telegram.