When you step into Norma's Café, it might seem as if you've gone back in time 60 or so years. That's because the owner, Ed Murph, has carefully selected antiques and vintage finds to preserve the original café's hometown feel. "Its look is original," Murph says. "It's an old Texas café. When we decided to grow the concept, there's just no way you can replicate that. We started trying to dress it up a little bit."
To do that, Murph—who has owned the original Oak Cliff café since 1986 and grown it to five locations—has scoured antique shops across the country and pored over photo archives in the Dallas Public Library. "They have a great section of history," he says. Some favorites include Big Tex when he was first assembled and a few class photos from local schools in the 1950s. Murph says multiple people have found their younger selves hanging on the wall. It ties into the nostalgia that Murph himself, an Oak Cliff native, feels for the West Davis Street original. When he first found out Norma's was for sale, his childhood memories of dining there with his family or after class in high school came flooding back—and he knew he had to own it. After all, he'd been in the hospitality industry since 1970 and had owned a series of clubs, bars, and restaurants, including Café Cancun in the early 1980s.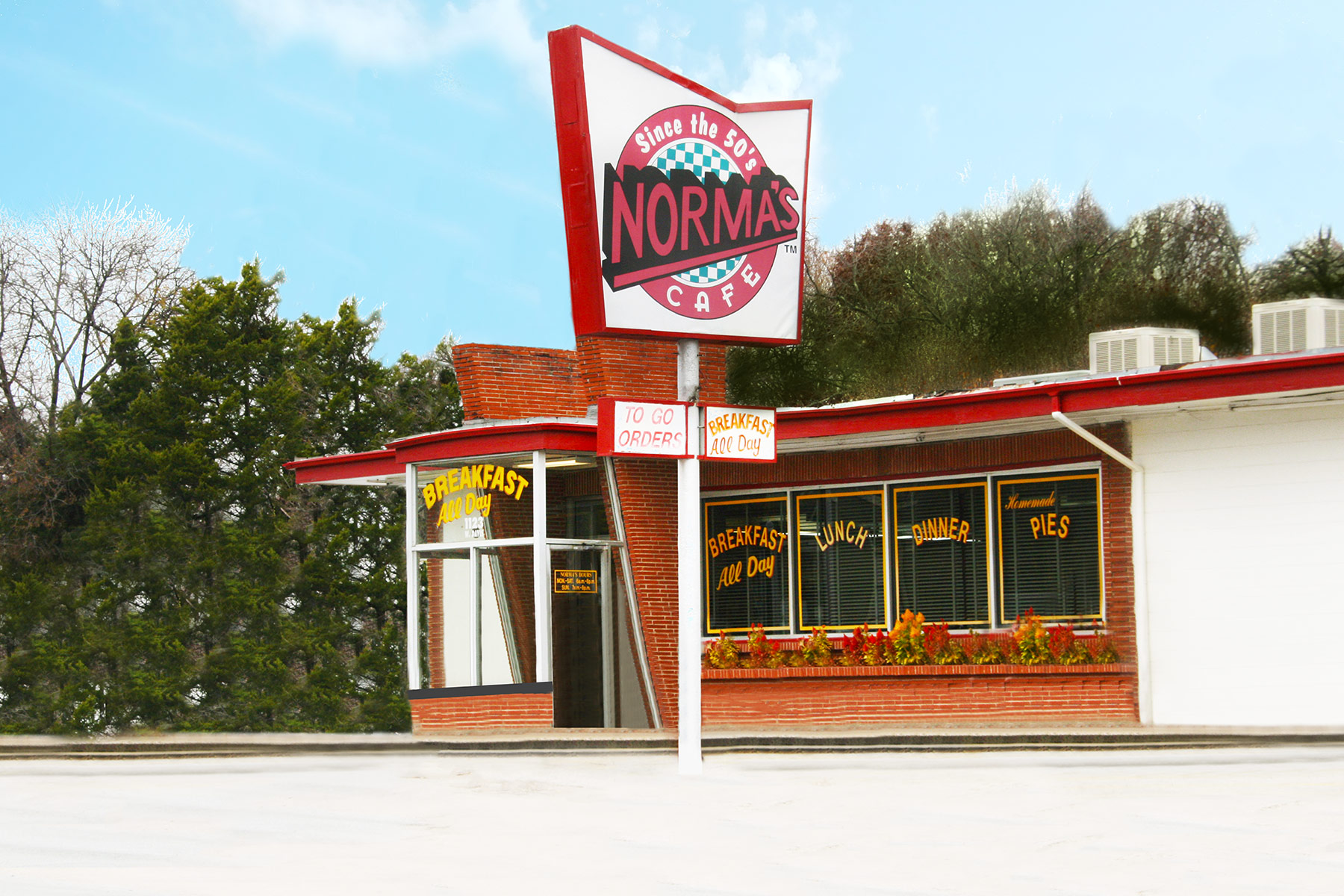 THINGS TO LOOK FOR: Police/firefighter wall—"specifically, a memorial for Brent Thompson, a police officer who was killed in the 2016 Dallas attack and was a good friend to Norma's Oak Cliff," Murph says. 1123 W. Davis St. Oak Cliff
Once he took ownership of Norma's, his first expansion was the North Dallas location, which opened off Trinity Mills Road in 2009. He wanted the location to be unique but to maintain the same aesthetic—like the red tile wall and the Texas flag booths present in both. And it developed naturally from there. "We thought it would be really neat to come up with stuff that would occupy people's attention or get them to talk about nostalgia," Murph says. "A little something to distract you."
One way he's done just that is by antiquing—perhaps not the most common pastime of many café owners. For starters, he likes to shop the First Monday Trade Days in Canton—a massive, monthly flea market rife with deals. Murph in particular looks for items from the 1950s through 1970s. Push cars, soapbox racers, pinball machine scoreboards, hot pink flamingos, giant rubber ducks, or radio and TV repair signs are all fair game for the café—as are brands that represent Americana, like Cracker Jack boxes or Life Savers tins. In the location off of Park Lane, guests can find a framed "Jaws" poster hanging just below a shark's head for added dramatic effect. Murph has also been known to shop around the Design District or stop in on antique stores on his way to East Texas, Louisiana, or Tennessee. Sometimes friends in different parts of the country will call him if they've stumbled upon a particularly good piece. "We have an entire warehouse that we could probably decorate another restaurant or two," says marketing director Katy Anderson. She remembers one day in particular when Murph brought in a whack-a-mole toy that included a hen laying eggs. "We're always on the lookout for something interesting," he says.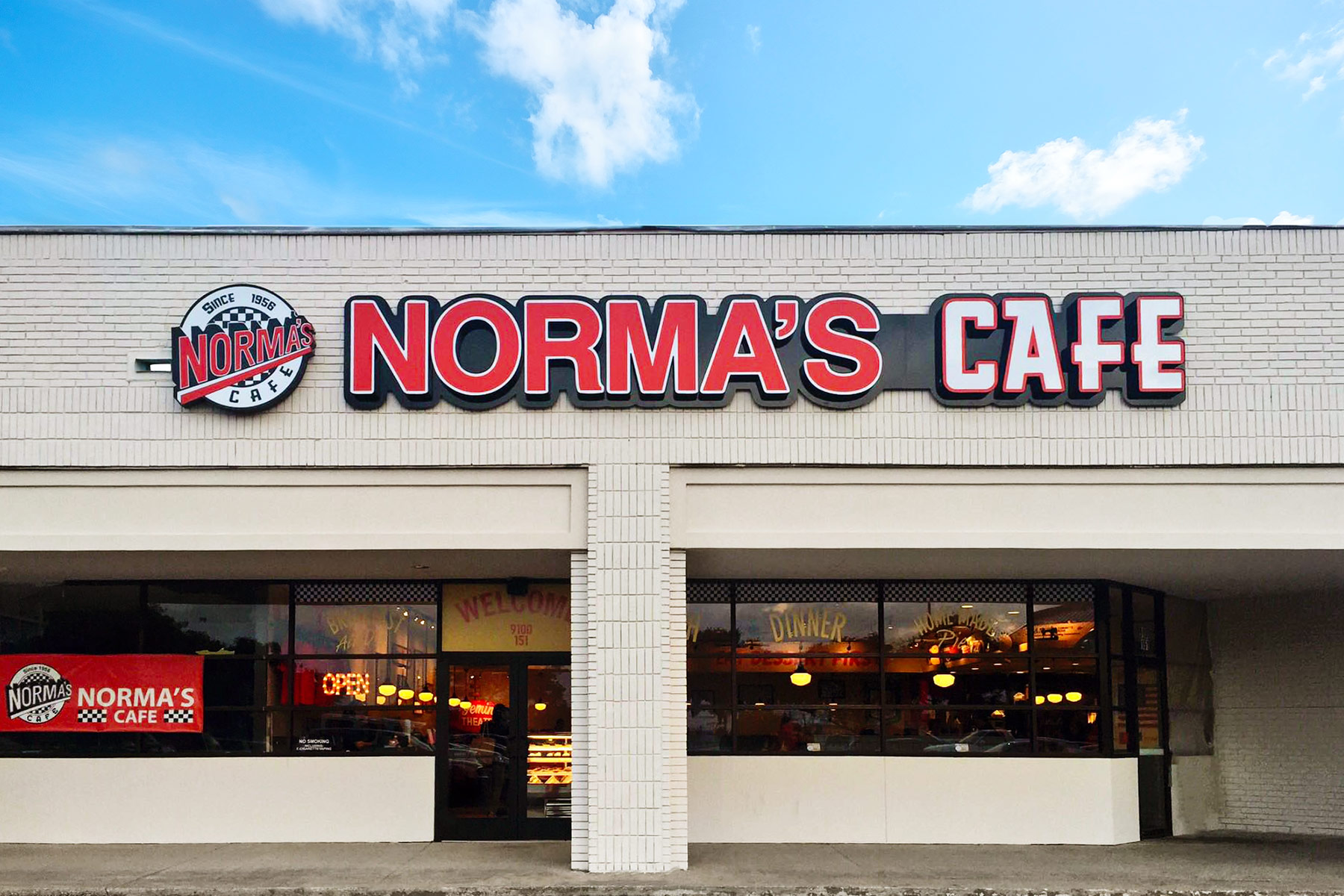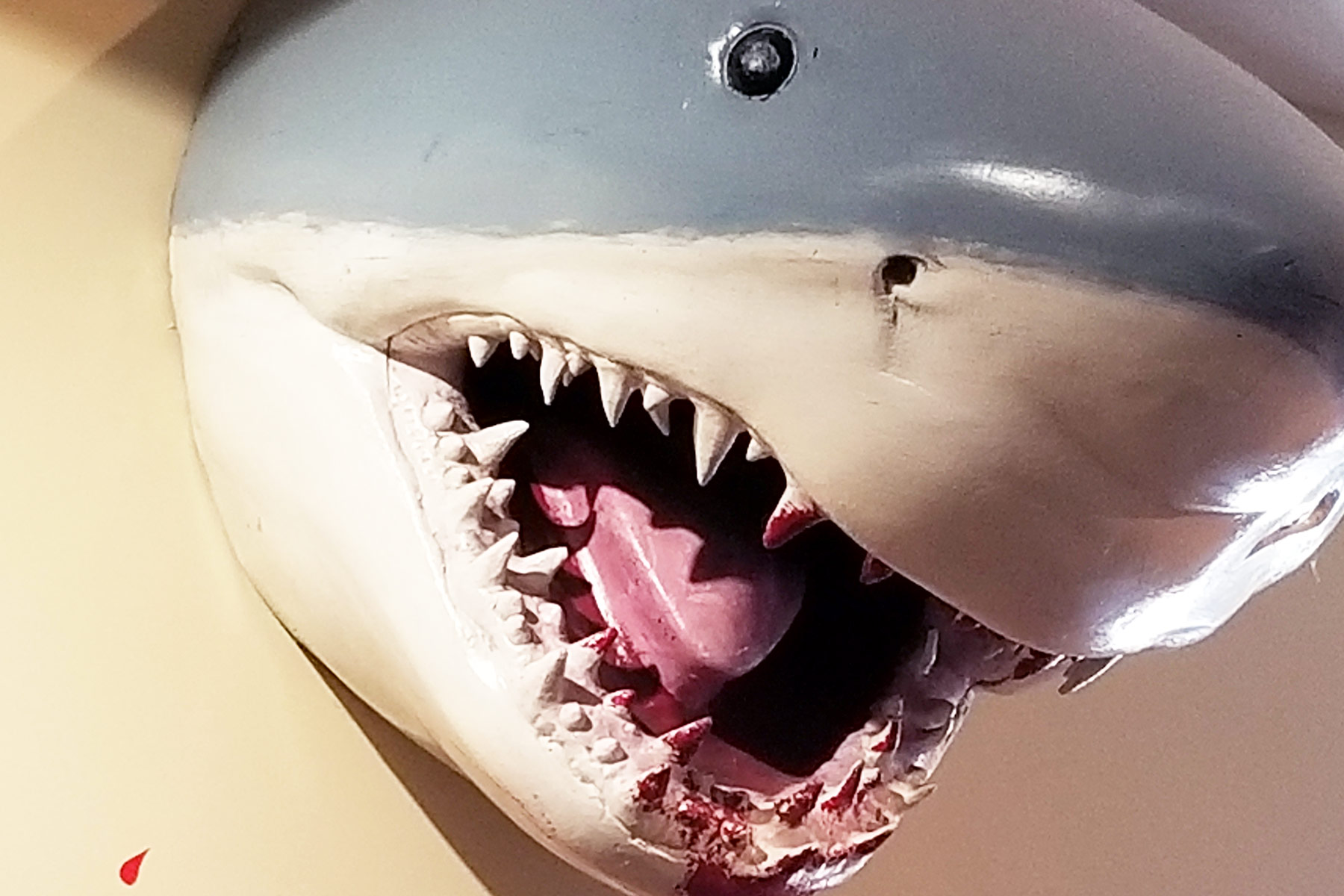 THINGS TO LOOK FOR: Jaws shark head 9100 N. Central Expwy., Ste. 151 Park Lane
His interest in nostalgic antiques has spilled over into the community, too. He's used an old fire truck that he bought in the annual Oak Cliff Mardi Gras Parade. The Norma's team even went down to the state legislature five years ago to advocate for Texas Chicken Fried Steak Day, officially marked as Oct. 26. In honor of that, the Norma's crew has hosted the Chicken Fried Steak Bus Tour for the past two years, filling a bus with hungry diners and hitting four or five restaurants around town. Sponsor proceeds benefit the North Texas Food Bank, so there's a feel-good element, too—no matter how stuffed patrons may find themselves by day's end.
Despite the heavy doses of nostalgia, some things do change over time, like prices. The blue-plate special, once $3.35, is now about $9. But Norma's Café still attracts a steady group of regulars, including a lunch crowd. "Working people like to have breakfast and lunch," Murph adds. Menu items have fluctuated a little too, like scrapping barbecue wings or giblets and rice. But old classics like fried chicken, greens, cornbread, and pie still remain. In the end, the same words he uses to describe the menu fit the décor: lowkey, homestyle, and friendly. "It gives a feeling of comfort," he says.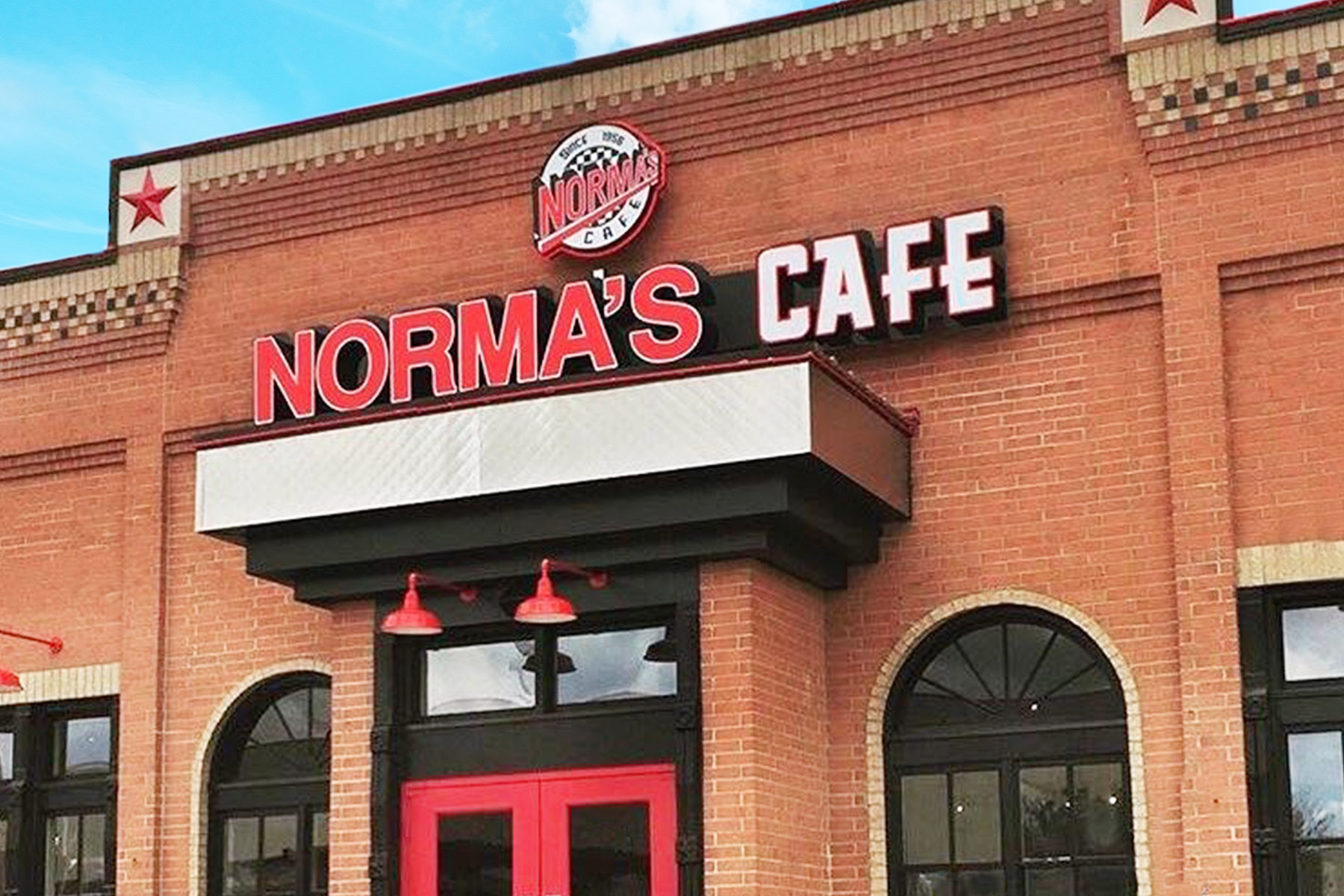 THINGS TO LOOK FOR: Art from a 1967 pinball machine 605 W. 15th St. Plano
Get the D CEO Newsletter
Stay up to speed on DFW's fast-moving business community with weekly news reports, interviews, and insights.