Why you need to know him:
Because he'll be leading North American operations for the world's No. 1 automaker from its new U.S. headquarters in Plano, where the Japanese company is sure to make its presence felt throughout the state. Approachable and friendly—he came up on the carmaker's sales side, after all—the sixtyish Lentz has already moved to assert himself in North Texas.
Just months after last spring's announcement that Toyota Motor North America would be relocating from Torrance, California, and bringing other operations here from Kentucky and New York as well, the chief executive officer closed on a new home in Westlake. The company donated $1 million to the Plano School District's Academy High School. And Lentz turned up at the annual Crystal Charity Ball children's fundraiser in Dallas, socializing easily with business and community leaders. 
Behind the gregarious exterior, however, Lentz is said to be known for his steely resolve and unshakeable confidence. Where did that come from? "It probably came from growing up in the Midwest, from having a great father that was a great role model, and just never giving up," Lentz said moments before presiding over the groundbreaking for Toyota's $350 million campus in West Plano. "In this business, things tend to be up and down. It's good to be with a company that has this long-term vision. So, when you keep your eyes on the horizon, you never kind of see the peaks and valleys along the way. That's why I'm confident."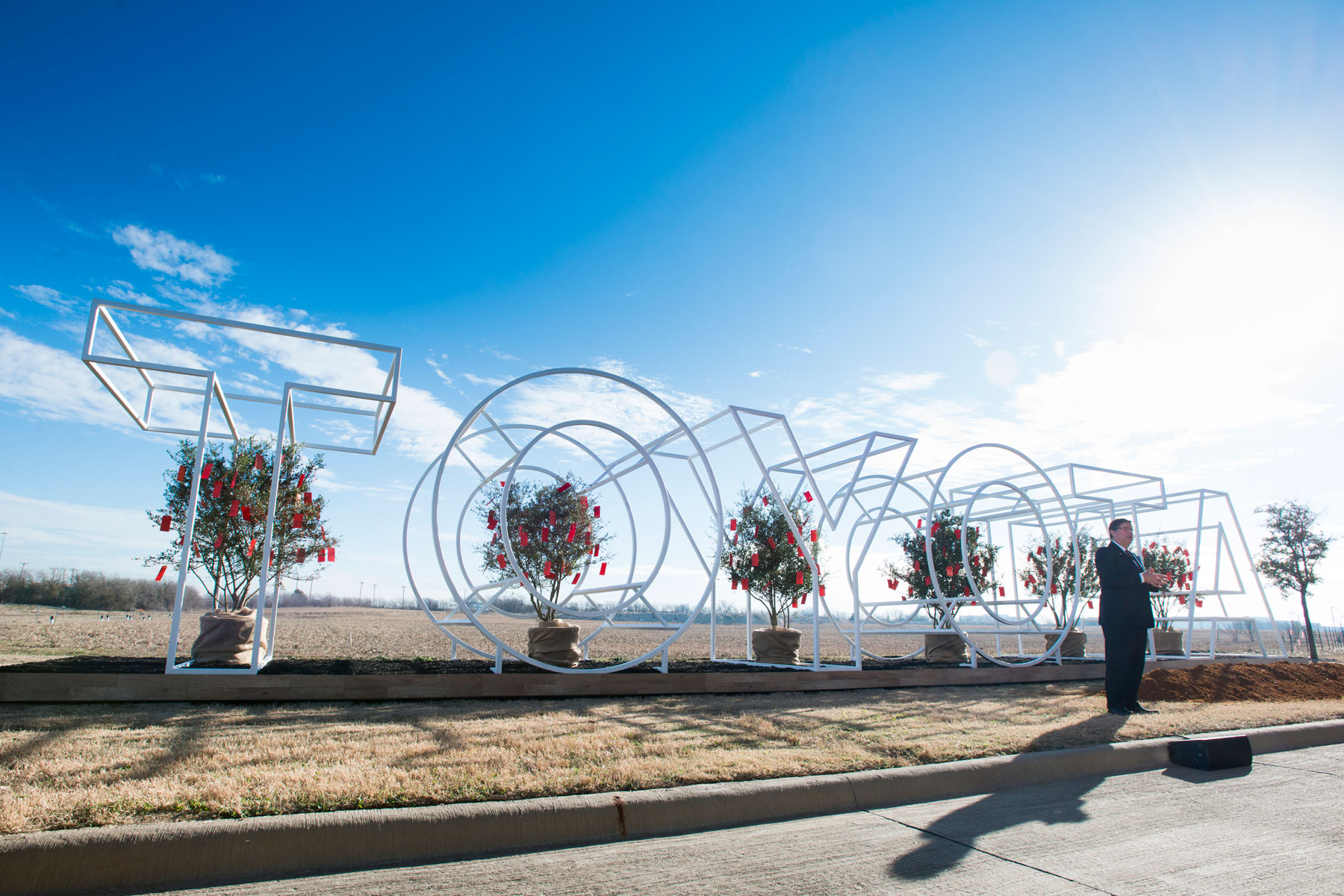 It was this steady quality, observers say, that compelled Toyota Motor Corp. CEO Akio Toyoda to put Lentz in charge of the company's North America operations in 2013. The promotion culminated a relentless rise through the ranks for Lentz, who hails from Glen Ellyn, Illinois. 
After selling vacuums door-to-door while in high school, Lentz went to college at the University of Denver, where he earned a bachelor's degree in marketing and economics and an MBA in finance. Following a stint with Ford Motor Co., he joined Toyota as a merchandising manager in 1982, overseeing the company's Portland, Oregon, region. Lentz moved later to Toyota's San Francisco region, where he was named general manager. From there he headed south to become vice president and GM for the Los Angeles region. 
Impressed by his work in the field, Toyota higher-ups elevated Lentz to several executive positions, including Toyota division group vice president and general manager. In that job he oversaw all sales, logistics, and marketing activities for the regional sales offices and distributors for both Toyota and Scion, the company's Gen Y-targeted brand of low-priced, one-trim small cars. He oversaw Scion's launch in California in 2003 and nationally a year later. 
"Jim led the charge to bring Scion to the U.S.," R.J. Romero, a Toyota and Scion dealer in Tustin, California, told the Detroit Free Press. "Jim showed up unannounced [at Romero's dealership] on a Saturday afternoon, dressed casually in a Polo shirt, and asked people about their experience. I did a double take when I saw him. He was out soliciting feedback from customers who had no idea who he was."
"I figure I cut my commute in half," Lentz says. "It's great.'
In 2007, Lentz was promoted to president and chief operating officer of Toyota Motor Sales U.S.A. Inc., then to president and CEO of TMS and senior vice president of Toyota Motor North America Inc. News junkies may recall Lentz from his time as TMS chief executive in 2010. That'
s when he testified before Congress during an investigation into Toyota's worldwide recall of more than 14 million vehicles over problems with unintended acceleration. Then, on the heels of the recall, an earthquake and tsunami hit near Sendai, Japan, in March 2011, leading to myriad production and logistical nightmares for the company.
According to industry experts, Lentz's cool demeanor during these crises in particular led Toyoda to make him head of the carmaker's operations for all of North America two years ago. Toyoda, the grandson of the company's founder, said the appointment of Lentz—and several other regional CEOs around the world—was intended to help Toyota make faster decisions, respond quicker to market needs, and achieve more sustainable long-term growth. 
In fact, it was after a conversation between Toyoda and Lentz that the decision was made to consolidate the company's various U.S. affiliates in a central location like Texas, where everyone could work together under the same roof. The 1 million-square-foot campus here, which is set to be completed in late 2016 or early 2017, eventually will accommodate 4,000 workers. 
At the recent groundbreaking, Lentz was asked about the timetable for fully integrating the company into North Texas life. "Until we probably get more people here, it will be hard to say," he replied. "Our philanthropy team still has not relocated; the marketing group has not relocated yet, and I know they're seeing a lot of projects right now. They won't be here physically on this campus until probably late '16, early '17. We'll make some commitments prior to that, but we'll take a step back and say, 'What are the needs, how can we best help the community?' "
Meantime, the CEO and his wife, Barbara, who's a certified Master Gardener, are adjusting to life in Westlake, an exclusive community that straddles Tarrant and Denton counties with "celebrity" residents including Matthew Rose, executive chairman of BNSF Railway. 
One big advantage of Westlake over his previous home in Irvine, California, Lentz says: the shorter commute time to work. 
"In Southern California, I left by 6 a.m., and it would take me 45 minutes to an hour, then an hour and a half coming back the other way," he said. "But in my case, I'm only in the office four, maybe five days a month. I need to be close to an airport, and Westlake is close to DFW Airport. Plus it's a 30-minute commute to Plano, so I figure I cut my commute in half. It's great."   
Get the D CEO Newsletter
Stay up to speed on DFW's fast-moving business community with weekly news reports, interviews, and insights.