I have a confession to make: I'm living a design double life. By day, I ogle and dissect the work of our area's foremost interior designers, admiring all their sharp-cornered tables, breakable objects, and minimal, mess-free spaces. But off the clock, my life and home are in a decidedly more practical season. As a mom to an incredibly active 4-year-old boy and twin 2-year-old girls, I am firmly in the "this is why we can't have nice things" phase of life. If it can be spilled, dropped, shattered, or smudged, my kids have done it. They routinely test the limits of performance fabrics and washable paint. Toys have taken over every space—and with Christmas days away, I don't see that situation getting better anytime soon (unless Santa has a sizable home addition in his sleigh).
So when I think about design trends I'd like to see go by the wayside in 2022, I think of open-concept floorplans (who wants to see messes from a mile away?), open shelving in place of upper cabinets in kitchens (brightly hued sippy cups don't look great on display), and other selfishly motivated inclinations. Of course, moms of young kids aren't the only ones who've developed a distaste for the wall-less common areas that had become so ubiquitous; the pandemic put an emphasis on the advantages of delineated space. And the practicality aspects of open display storage (dust, anyone?) have become a deterrent for anyone who actually uses their serving pieces with any regularity.
I'm also ready to say goodbye to impracticality in design. In the same way the fashion world has accepted that any full-skirted dress can and should have pockets, everything that can have a hidden storage component, should. Those of us who are too afraid of our children to tell them "no" deserve to have beautiful, clutter-free homes, too.
Finally, I'm ready to do away with smart technology in home design, though I'm smart enough (see what I did there?) to know it's not going anywhere. But having to have an app on my phone for everything from my scent diffuser to my temperature-controlling coffee mug coaster is preposterous. In an increasingly digital world, I find myself longing for the analog, as I battle seemingly constant Wifi outages, smart TV issues, or wireless speakers that won't connect. In the words of the wise philosopher, 30 Rock's Dennis Duffy: "Technology is cyclical." One can only hope.
As for things I hope stick, I'm still loving the natural wood trend in interiors. I can't get enough of stain-grade millwork and carpentry details like slatted walls, encased openings, and fluted details. I'm also still loving the boucle trend in furniture, as texture rather than bold color is my favorite way to add interest to a space.
Whatever the year brings—good, bad, and beautiful—I'm ready to say goodbye to 2021 and usher in a new year, full of possibility. Here's to an inspired (and clutter-free) 2022.
Get the AtHome Newsletter
Enjoy Dallas' best trends, hot properties, and tips from local designers to help you nest in style delivered weekly.
Author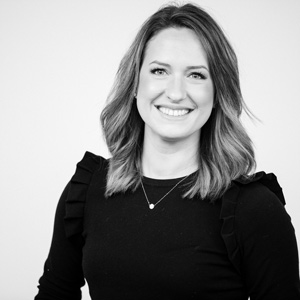 Jessica Otte is the executive editor of D Home and D Weddings. In 2006, she helped launch D CEO as…