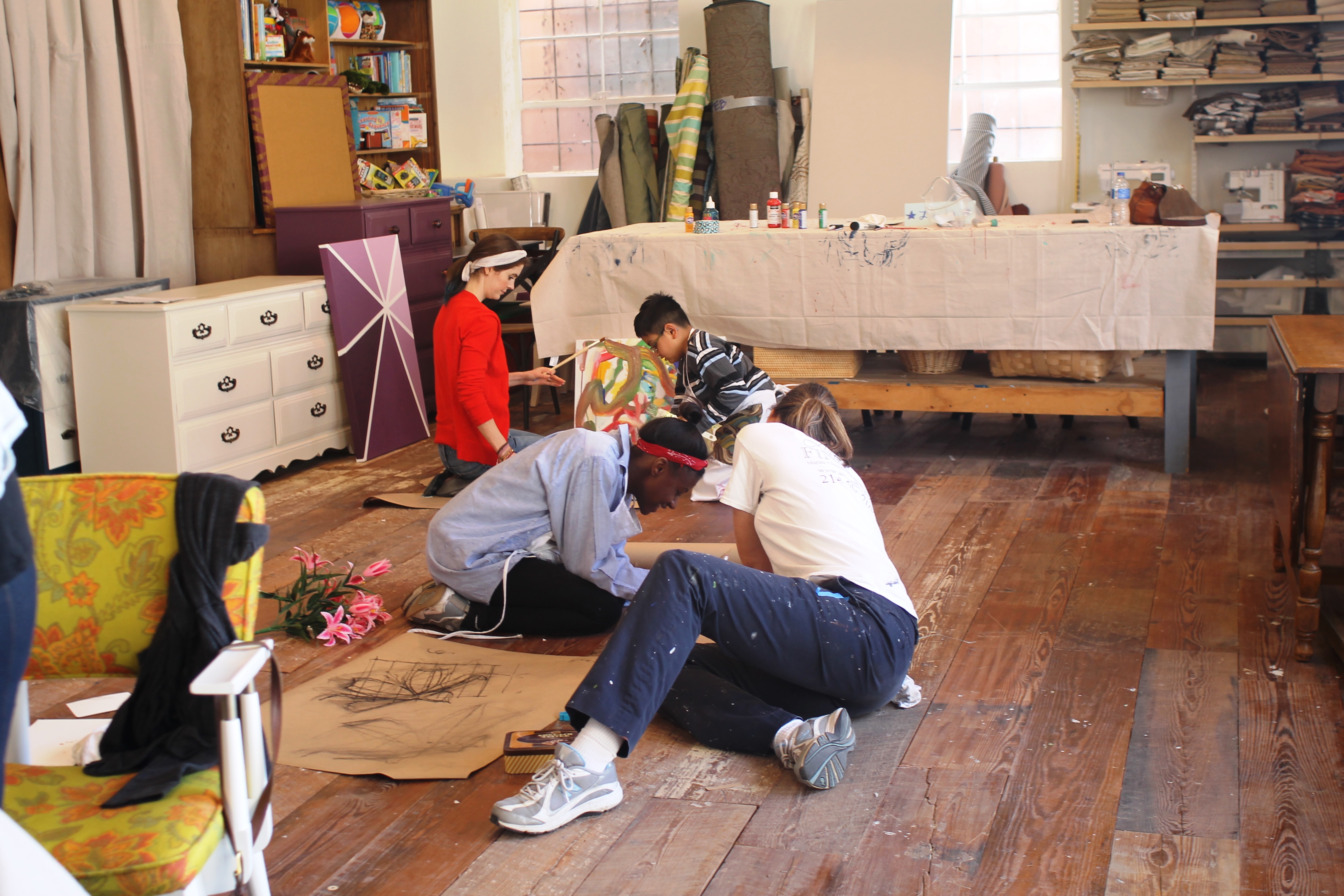 The Dwell with Dignity Thrift Studio is Back!
Let's party with a a purpose.
Twice a year, we patiently wait for one of our favorite pop-up shops to open up: Dwell with Dignity's thrift studio.
Inside the spring 2014 shop you'll find fabulous vignettes from Jan Showers, Julio Quiñones + Culp Associates, Mecox Gardens, Sarah Pikard + Robert Allen Design Studio, Swoon the Studio, and Tompkins Lloyd Interiors + David Sutherland Showroom.
Want a sneak peak at all the goodies before everybody else? Looks like you're buying a ticket to the preview party then. It's Thursday, April 10th, and tickets range from $125 -$175. There will be five one-of-a-kind works of art up for auction that night, designed and created in a collaboration between local artists and children who have been directly affected by Dwell with Dignity.
I stopped by Dwell with Dignity's studio while the artistic magic was happening. The kids were clearly enjoying themselves while they learned from prominent Dallas artists like Caroline Oliver, Dawn Cleaves, Joanne Herda, and Karla Camarena. 

The party, and the pop-up shop, are located at the International on Turtle Creek Design Center, 150 Turtle Creek Blvd, Suite 204. The shop is officially open for shopping on April 11, and the hours are Tuesday – Saturday, 10 a.m. to 5:30 p.m.
Happy shopping!!