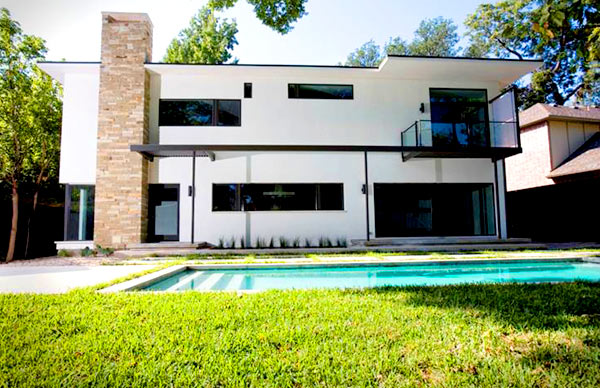 Like Home Tours? Then April is Your Month.
April is home tour-palooza.
Spring has sprung, the flowers are blooming, and we're ready to go snooping in some super cool houses thanks to a few home tours this month. We've got four big tours scheduled in April, so those who love contemporary design, classical design, or both, will certainly have something to do.
Park Cities Historic and Preservation Society, April 12
Four Park Cities homes will be on tour, including that mysterious Pump House located on Willow Wood (you can spot it from Lakeside) and the home of Harlan Crow, which holds one of the world's largest collections of Americana. Tickets are $20 in advance, and $25 at the door.
State Thomas Historic District Spring Architectural Tour, April 13
Tour one of Dallas' oldest neighborhoods, filled with pastel-colored fairy-tale homes, and enjoy a discussion led by three experts. This tour not only includes original residences, but also re-adapted former homes.
White Rock Home Tour, April 26 and 27
Oh momma, I love modern houses, which means I'll definitely be hitting up this tour. Stop by for a speaker reception at Design within Reach on April 25, then meet-and-greets with the architects at each of the stops on the tour. Ticketsare $15 in advance and $20 at the door, and all proceeds benefit the Victor H. Hexter Elementary School.
Turtle Creek Home Tour, April 27
Five residences, including a home designed by Dallas architect Lionel Morrison, will be on display for an afternoon. Those who purchase their tickets early enough can also gain access to the post-tour reception atop The Mayfair at Turtle Creek. Tickets are $60 for non-Turtle Creek Association members and there will be shuttles available to drive you from stop to stop.
Information complied with the help of our lovely intern, Audrey Swanson.