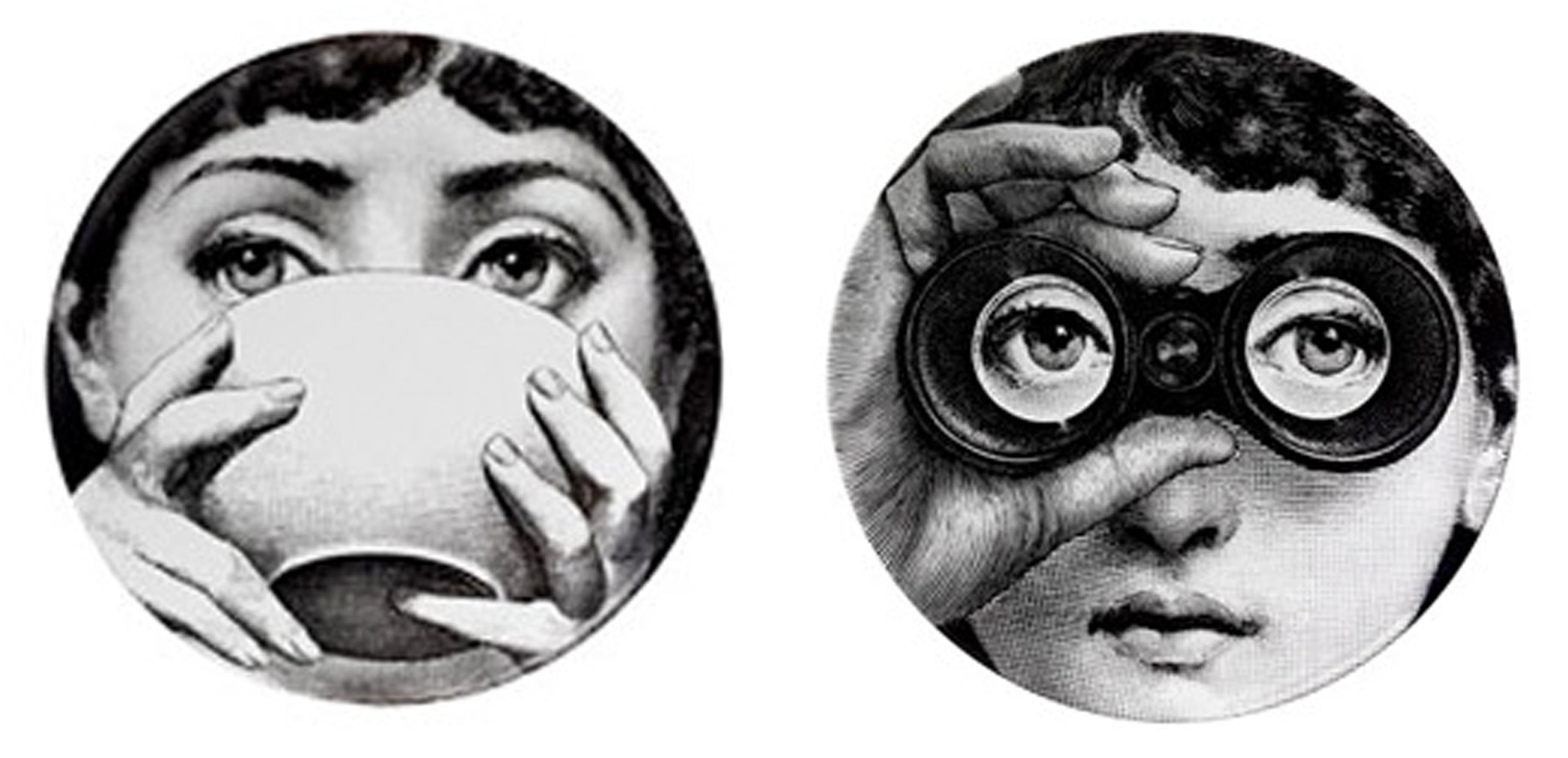 I Spy: Fornasetti Pillows at Scout Design Studio
Cozy up with Lina Cavalieri.
You may not know Lina Cavalieri's name, but you'd probably recognize her face. Piero Fornasetti designed roughly 11,000 pieces of monochrome art, tableware, and home decor with her countenance upon it. He first spotted the beauty, an opera singer, in a magazine, and the rest is history.
I've had Fornasetti on the brain ever since I interviewed the design duo behind Timothy Oulton — it's one of the crazy-cool things that they collect. So when I spotted this pillow on Scout Design Studio's Facebook page (gotta love shopping from my bed), I fell a little bit in love.
They've got a pair, which feature the sight-seeing Cavalieri on one side, and the tea-drinking Cavalieri on the other. The reversible pair are for sale in shop at $450.