New malaria cases discovered in South Texas made national headlines, but U.T. Southwestern parasitologist Margaret Phillips says the latest cases don't present much of a threat to the local population.
Phillips is a professor and chair of biochemistry at UTSW and has spent decades developing new malarial treatments as a part of a multidisciplinary project funded by the National Institutes of Health and sponsored by Medicines for Malaria Venture. Domestic infections were a blip on the radar compared to the 247 million malaria cases worldwide.
While around 2,000 people are diagnosed with malaria in the U.S. each year, all recent cases have been infected in another country and traveled back to the U.S. In June, the CDC announced that six people in Florida and one in Texas were confirmed positive for malaria but hadn't traveled to areas where the disease is endemic, meaning infected mosquitos likely bit the individuals in the U.S. These were the first locally acquired malaria cases in nearly 30 years.
"These few cases don't represent a risk to the population," Phillips says. "But it is a reminder that we have the mosquito vectors that can transmit malaria and that malaria used to be endemic in the United States, and we need to stay vigilant."
The individuals were infected with the milder version of malaria, Plasmodium vivax, the most common form of the disease. While the type of malaria found in Texas can cause high fevers, shaking chills, and flu-like illness, it is rarely fatal and can be treated with chloroquine, the most widely used malaria treatment. Phillips says that if cases are identified quickly and mosquitos monitored, it is unlikely to become a broader threat.
But this form of malaria can remain in the liver for years without causing symptoms and can reactivate to cause relapses. Drug development and mosquito extermination eliminated the disease from being endemic in the United States in the 1950s, but due to the number of untreated cases around the world, the virus has mutated to become resistant to medications.
This is where the Phillips Lab comes in. There is still no vaccine for malaria, and the treatments have become less effective. Her lab is working on new pathways to attack the disease. "This parasite is good at changing its genomic code so it can escape these drugs that we put out there for it," Phillips says. The U.N. says that 619,000 people die yearly from malaria, including a child under five every minute. More than three-fourths of deaths are children under five. Most die from a form of the disease that is resistant to chloroquine.
Over the years, Phillips' lab has identified potential pathways to prevent parasite replication, including one that reached Phase II clinical trials and another in the preclinical exploration stage. Previous treatment was proven to treat malaria in one dose in human patients effectively, but toxicity issues arose when the therapy was used for a more extended period, a necessity in areas where malaria is endemic.
Because of the long-term toxicity, development of the drug had to be stopped. "It highlights how difficult it is to get drugs all the way through the market because you can be pretty late stage and in the clinics and still be losing compounds," Phillips says. "It happens all the time."
Phillips, one of 26 UTSW members of the National Academy of Sciences and the Texas Academy of Medicine, Engineering, Science and Technology, says the biological pathway from that Phase II trial is still valid and is continuing to develop another solution. "It taught us about the parasite's biology and vulnerabilities and how you would use compounds towards this target," she says.
While the locally-acquired cases are not a significant threat to the general population, they are a reminder of what can happen if individuals aren't vigilant about treating the disease. The parasite's adaptability inspires Phillips and her colleagues to ensure they are part of the treatment pipeline that can attack the disease from many angles in case one medicine becomes obsolete. Though it has been nearly eradicated in the U.S., half the world remains vulnerable, and the local cases can help bring attention to international crises, Phillips says. "Bringing awareness is important because we don't usually think about these diseases, and we should think about them more."
Get the D CEO Healthcare Newsletter
Stay informed with a detailed weekly report on DFW's evolving healthcare industry.
Author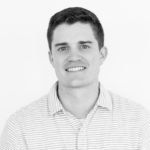 Will is the senior editor for D CEO magazine and the editor of D CEO Healthcare. He's written about healthcare…