When news began breaking about the growing presence of monkeypox in Texas, the infectious disease-weary public braced for more bad news. Thankfully, the disease is far less transmissible than COVID-19 and is rarely fatal, but that doesn't mean the public health entities could relax. Instead, they moved quickly to nip the infectious disease in the bud as quickly as possible.
Amid the rising worry surrounding Monkeypox, Nomi Health helped vaccinate thousands of Dallas County residents. The company began helping companies pay their providers, but the pandemic provided an opportunity for the company to become somewhat of an expert in recent years in helping municipalities deliver vaccines to their residents.
The Austin-based company began doing charitable work with the state of Utah in the spring of 2020, using its tech prowess to help the state set up a megasite for testing and decrease turnaround time for lab processing. Nomi CTO and co-founder Boe Hartman thought it would be a couple of months before someone else would step up and fill the gap.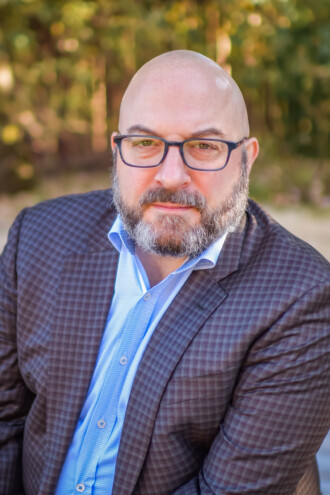 Instead, the company shifted and continued to expand in the pop-up megasite space, partnering with states and municipalities to stand up testing and then vaccine sites around the country. The company built its own digital vaccination platform and has vaccinated millions of Americans from COVID-19 and monkeypox. Nomi provides a full-service vaccine package that includes nurses to deliver the shots, logistics support for the site, labs, and software to gather and deliver all the necessary information.
Nomi provides services in 15 states and had been doing vaccine work in rural areas and near El Paso for the state during the delta and omicron waves. In Dallas, Nomi worked with the county to help run the vaccination site at Ellis Davis Fieldhouse in Oak Cliff. The relationship grew between the two organizations, and when there was a need to set up a monkeypox vaccine site, Nomi stepped into to make it happen.
There was a limited supply of the monkeypox vaccine, which caused some worry in the early days of the virus' presence in Dallas, but because new case surges were often connected to events, it was difficult for supply to keep up with demand. "Close coordination is so important as events are coming up," Hartman says. "That way, we can make sure we have the appropriate resources."
Dallas County Medical Director Dr. Philip Huang says that Nomi's ability to provide all the vaccines and testing free to the insured and uninsured alike was positive, and he appreciated the company's flexibility. "Not all providers have been able or willing to keep up with the ebb and flow of testing and vaccination, to scale down and scale up as we need," he says. "Adding monkeypox to the vaccines they were offering makes for a great partnership, especially at no cost."
While much of the interaction between Nomi's technology and patients is digital, they know that the most vulnerable patients often are not tech-savvy enough to navigate an app and upload documents online. Hartman has a background in finance technology and helped create web-enabled banking platforms, but he knows that many don't have access or know-how to operate digital platforms. Nomi had a call center and walk-up capabilities at all its sites to help eliminate that barrier.
While there were certainly be future needs to stand up vaccination sites quickly, Nomi is looking to use its platform to provide more sustainable and preventable care for those in need. They are working with municipalities to run pop-up clinics that can check patients' blood pressure and sugar levels and provide essential prescriptions if needed. They have experience providing pop-up checkups at truck stops throughout the country and rural Hawaii, where 75 percent of the population has pre-diabetes or diabetes.
Texas has a higher rate of uninsured residents than any other state in the country, and Dallas is one of the places with the most uninsured residents in the state. Without consistent access to preventative healthcare, many of these uninsured residents end up in the emergency room when their health issues become unbearable, increasing costs and hurting outcomes.
The patients who would benefit most from this preventative care are likely to be uninsured and not plugged into the healthcare system. Transportation is often an issue for these patients, and primary care that can be delivered in their neighborhood may impact their overall health. "We were the first medical professional that these folks saw in years," Hartman says of the truck driver and Hawaiian patients. "We are definitely finding that niche."
Get the D CEO Healthcare Newsletter
Stay informed with a detailed weekly report on DFW's evolving healthcare industry.
Author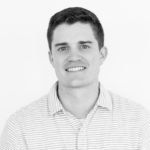 Will is the senior editor for D CEO magazine and the editor of D CEO Healthcare. He's written about healthcare…