Brent Brown is a man who is used to wearing many hats. In fact, he is engaged in so many facets of city planning in Dallas, sometimes it can be difficult to sort out which hat he is wearing at any given time.
For fifteen years, the architect, city planner, and urban designer has been the Founding Director and President of buildingcommunityWorkshop, a architecture and design firm whose projects have ranged from building affordable housing in the Rio Grande Valley to recording oral histories in West and South Dallas neighborhoods — and a lot in between. Today, Brown announced that he is stepping down from bcWorkshop to put on a new hat as President and CEO of the Trinity Park Conservancy.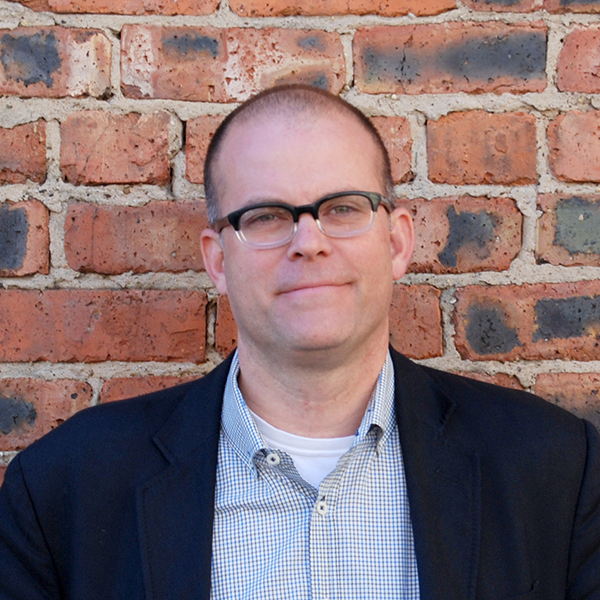 The news isn't exactly surprising. Brown has been working with the Trinity Park Conservancy — formally the Trinity Trust — over the past year, advising it as it makes its transition into becoming the chief steward of the Michael van Valkenburgh plan for the Trinity River. A Local Government Corporation will provide the financial and administrative muscle to realize the project.
Previously, Brown has also served as the Founding Director of  City of Dallas' CityDesign Studio, a privately funded design department that was housed in city hall and intended to guide the city on all things urban planning and design. The quasi-public-private nature of that work, plus his work with his own firm and frequent collaborations with other non-profits could make it difficult at times to figure out what organization Brown was representing at any given moment. But in my experience, when he spoke, he always spoke his mind.
Now we know who Brown represents: the Trinity Park Conservancy. It will be interesting to see how the organization evolves under his leadership. Brown has a expansive understanding of what the Trinity could be for the city, one that isn't limited to merely translating the pretty renderings of the rivertine park into reality. But he is also a firm believer in fundamental framework set forth in the van Valkenburgh vision.
I reached out to Brown to see what's in store, and will update this post if I hear more.
Here's the full release:
a note from our founder – Brent A. Brown, AIA
Dear [bc] Friends—

It's been fifteen years since I started down the path of organizing buildingcommunityWORKSHOP. Today, it gives me great pride to see the breadth of projects being undertaken advancing the public's interest through design and community engagement.

Thank you to the more than two hundred smart, energetic young designers who joined me. You came from across this country giving your time, talents and energy. And thank you to the hundreds of sponsors who believed design could be a tool for justice. Without your investments [bc] would have never happened.

I am proud to have served as Founding Director and President of this organization. It is time now for the next phase for [bc] and for me. I have been given the opportunity to become the President and CEO of the Trinity Park Conservancy. I am pleased to bring all that I have learned from [bc] and my training to help the City of Dallas achieve its vision of the Trinity River as the natural gathering place for all of Dallas. In many ways, the work of the Conservancy marks the next step for me in my professional practice bringing together design, the public interest, and city building.

As I step down, I am happy to announce the appointment of Thor Erickson, AICP, as the new President of [bc]. During his past two years with [bc], Thor has provided critical leadership to help build capacity while also contributing his planning knowledge and skill. Thor will continue as Managing Director and Omar Hakeem, AIA, as Design Director. I will still be involved with [bc] as Board Chairman.

We began this transition last year and I am thankful to the Board of Directors and all the staff who have worked so hard and been so supportive. It's been my privilege to serve alongside so many talented individuals as we worked across Texas and the United States. The real heroes have been our partners—community leaders, non-profits, governments and others—whom we can never fully express our appreciation for inviting us to join them in their work.

It has been a joy and honor to have been a part of the impact [bc] has made since 2003. And I want to especially thank my family for their encouragement. I also want to thank all of you for your support. It has been my privilege to work with and assist in creating this special organization.

I am extremely confident in [bc]'s future and look forward to supporting the continued work.

Onward!

Brent
[bc] Founder
Get the D Brief Newsletter
Dallas' most important news stories of the week, delivered to your inbox each Sunday.