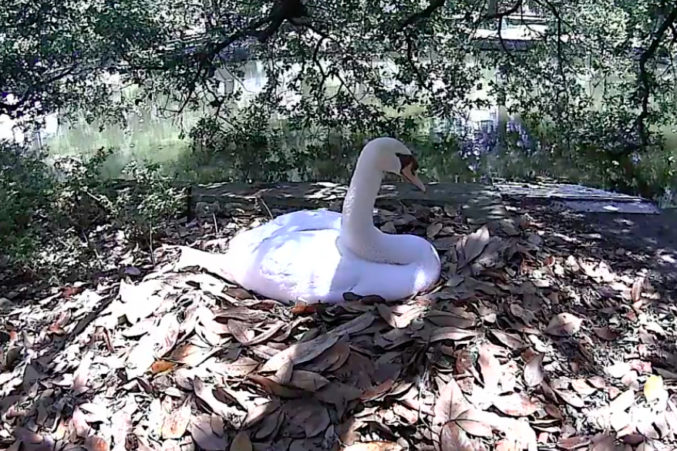 Best Time Waste Ever: Turtle Creek Swan Cam!
Go ahead. Try not to watch. I dare you.
In 2013, the Houghtons, who live on Turtle Creek, got a mated pair of swans for their backyard pond. They named them June and Johnny, after the Cashes. Last year, June and Johnny had three babies, which in swan land, I've learned, are called cygnets. Alas, one of the youngsters didn't make it. Even more alas, someone stole the other two. So this year, the Houghtons set up a live swan cam to keep an eye on things. June and Johnny are tending to seven eggs right now. They are scheduled to hatch sometime around May 8. Have a look. See if you don't get addicted.