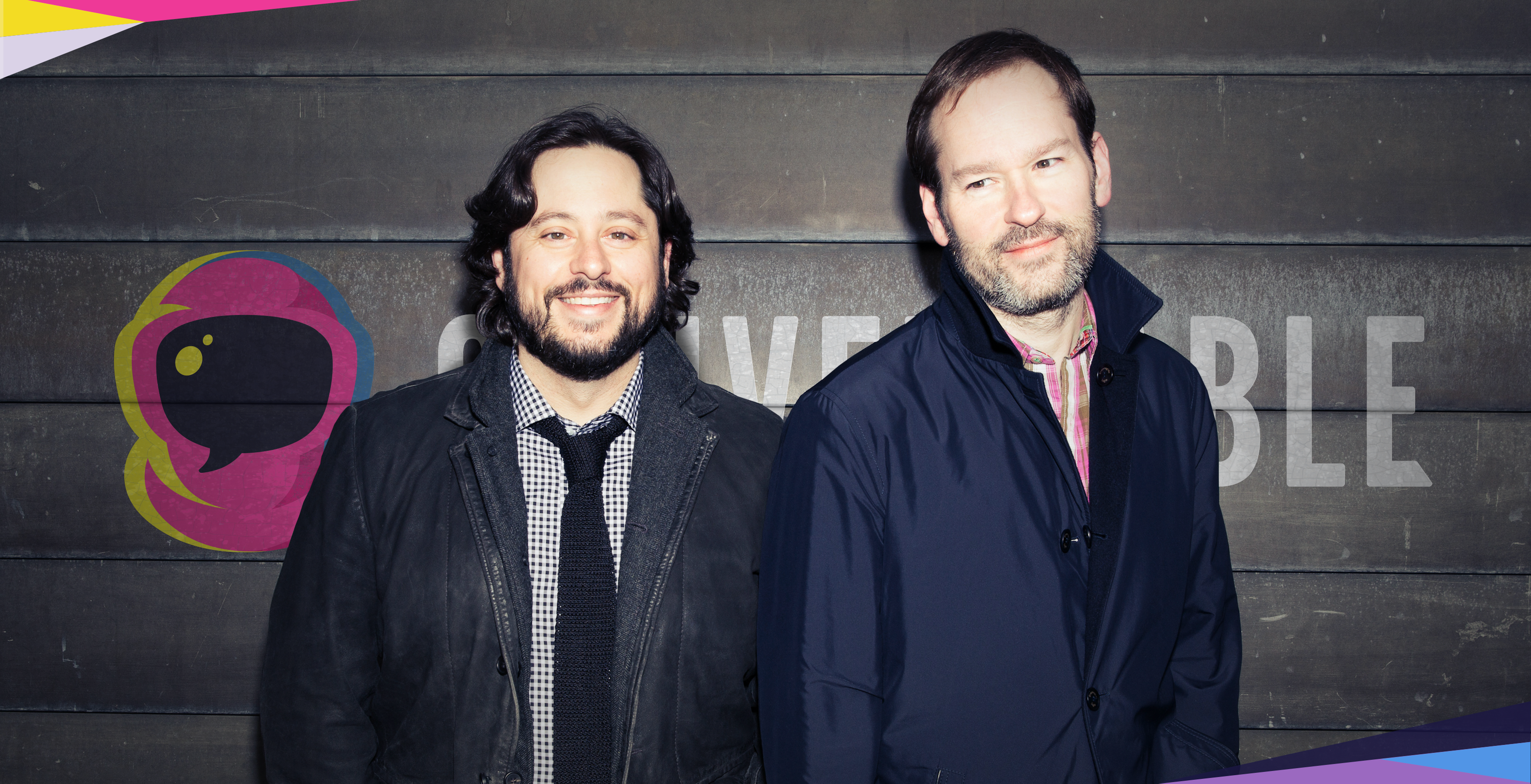 Dallas Serial Entrepreneur's Bots Take Flight with Wingstop
Conversable gives consumers the power to get instant service via social media apps like Facebook and Twitter.
After exiting Chaotic Moon and Team Chaos together, serial entrepreneurs Ben Lamm of Dallas and Austin's Andrew Busey have wasted no time in launching their next venture. Just a few days after their latest sale, the pair's newest creation, social media bots, have already taken flight with a publicly traded company.
Conversable, Lamm and Busey's newest Dallas startup, launched with Dallas-based Wingstop on Tuesday, allowing customers to automatically receive menu information, find a store, and order and pay for wings via bots on Facebook and Twitter. This is only the beginning for Wingstop, as Conversable, which has been operating in stealth mode for the past two years, can also integrate with Slack and text messaging on the consumer facing side and most third party vendors and enterprise software on the backside.
"Social media is becoming the new call center," said Lamm, CEO. "But that's still human powered and not built to scale."
Enter Conversable's bots.
At the startup's core is its cloud-based social enterprise software, which is able to detect specific phrases within messages or  Twitter hashtags to place an order or receive additional information. The bots won't replace the current social media engagement officers, but will serve as an ancillary tool to allow humans to focus on the more complicated conversations. The platform allows existing and/or new customers to use the technology without setting up any new accounts, rather using the social media tools with which they're already engaged.
For Wingstop, that meant the company could stop looking for ways to enhance its own app and bank off the popularity of some of the most commonly used social media apps.
"This allows the guest to order from wherever they are, versus jumping through hoops to find us," said Flynn Dekker, Wingstop chief marketing officer.
To keep brands on the forefront of social media technology, Lamm and Busey linked up with former Zynga employees Tony Chen, Conversable chief operating officer, and Isao Jonas, Conversable chief technology officer. With proceeds from their previous exits, and with help from angels, Austin-based Silverton Partners, and Rockfish founder and CEO Kenny Tomlin, the team pooled $2 million to get the new company up and running. Lamm, former CEO and founder of Chaotic Moon, leaned on the instant messaging knowledge of Chief Product Officer Busey, who is also the former CEO and founder of ichat, which eventually was bought by Apple.
"Conversable provides enterprises with a bridge between their services and their customers via any popular messaging platform," Busey said in a released statement. "For these companies, it's about being available to their customers anytime and anywhere."
"People are interacting with these platforms over and over again," Lamm said. "So if we can make it easier for people to interact with these platforms, easier for people to purchase things in a conversational way, help people in customer care and blur the lines, we thought that was compelling."
Conversable already has signed "numerous Fortune 500 customers in various industry verticals and will be rolling them out in the near future," Lamm said. The company employs 15 people, and has an office in Austin. Lamm is currently seeking a Dallas office that will serve as the company's headquarters. Austin will house most of the engineering talent, while Dallas' office will be focused on targeting the startup's corporate client base.
Conversable uses a software-as-a-service model to generate revenue and also provides business process outsourcing consulting and system integration services. Lamm did not release revenue details.
While Wingstop is currently using Conversable as an automated response mechanism, it could soon leverage the platform as a proactive way to target customers craving its products. Every client is equipped with an analytics dashboard that will help them optimize conversation flows and glossaries.
"In phase two, we will more proactively reach out to consumers who are saying things that are identified as wanting to place an order," Dekker said, citing phrases like, "I could go for some Wingstop for lunch," as an example. "The system will learn and adapt."
For Wingstop, the opportunity is big, considering that in the first quarter, online orders accounted for 16 percent of sales—one of the largest percentages in the fast casual industry. Some stores' online sales represented up to 40 percent of all orders. Meanwhile, 75 percent of all orders were takeout. Dekker said he doesn't expect to see a big impact in revenue until it launches phase two of the rollout, when it will actively seek potential customers.
Conversable's software will do most of the intermediary work, but it doesn't plan on taking much credit with the end user.
"Hopefully big brands know who Conversable is but consumers won't," Lamm said. "We'll be behind everything, but we're trying to build the connection between he consumer and the brand."
Lamm and Busey are fresh off their sale of Team Chaos to Zynga, which came just 11 months after they sold Chaotic Moon to Accenture. Read more about the acquisitions.