Where to Find Kouign-Amanns in Dallas
When baked properly, this buttery French pastry is one of the best on the planet.
By Daniel Walker
Published in Food & Drink
July 6, 2018
11:00 am
Until a few years ago, the hard-to-pronounce pastry known as kouign-amann was difficult to find in bakeries around the world. Despite being of French descent (hailing from a coastal region of France known as Brittany), it was not even commonly seen in French pâtisseries. The delicacy really began to capture America's attention in 2011 when it started flying off the shelves at Dominique Ansel's eponymous New York City bakery. Since that time, their popularity has snowballed and they can now be found in bakeries across the country.
In Dallas, you won't find kouign-amann on every street corner, but they're available to those who are seeking the sweet and buttery beauty—that is, if you know where to look. For those who are unfamiliar with this sultry vixen, the kouign-amann is a laminated pastry, much like its cousin, the croissant. It's created by layering dough with large sheets of butter, rolling, folding, and repeating until hundreds of thin layers are formed. With a kouign-amann, unlike the croissant, a few layers are enhanced with a generous sprinkle of sugar, giving the pastry its final caramelized sweetness. When baked, a properly done kouign-amann has a crispy exterior, which gives way to layers of soft, buttery pastry, with a not-too-sweet, caramelized and slightly moist center. And when properly done, there's no finer pastry on the planet.
So where to find one in Dallas and its surrounding suburbs? Let me help you out.

Village Baking Company
The place that first introduced Dallas to kouign-amann is also arguably serving the very best. It's no surprise, really. A trip to Village Baking Company is probably about as close as it comes in Dallas to popping into a pâtisserie on the streets of Paris. Their kouign-amann hit all the right notes. Crispy exterior, dense and chewy interior, and an adequate amount of gooey caramelized sugar. Be sure to nab some of their rotating specials such as raspberry or blueberry rendition. This month, they're dishing up peach kouign-amanns.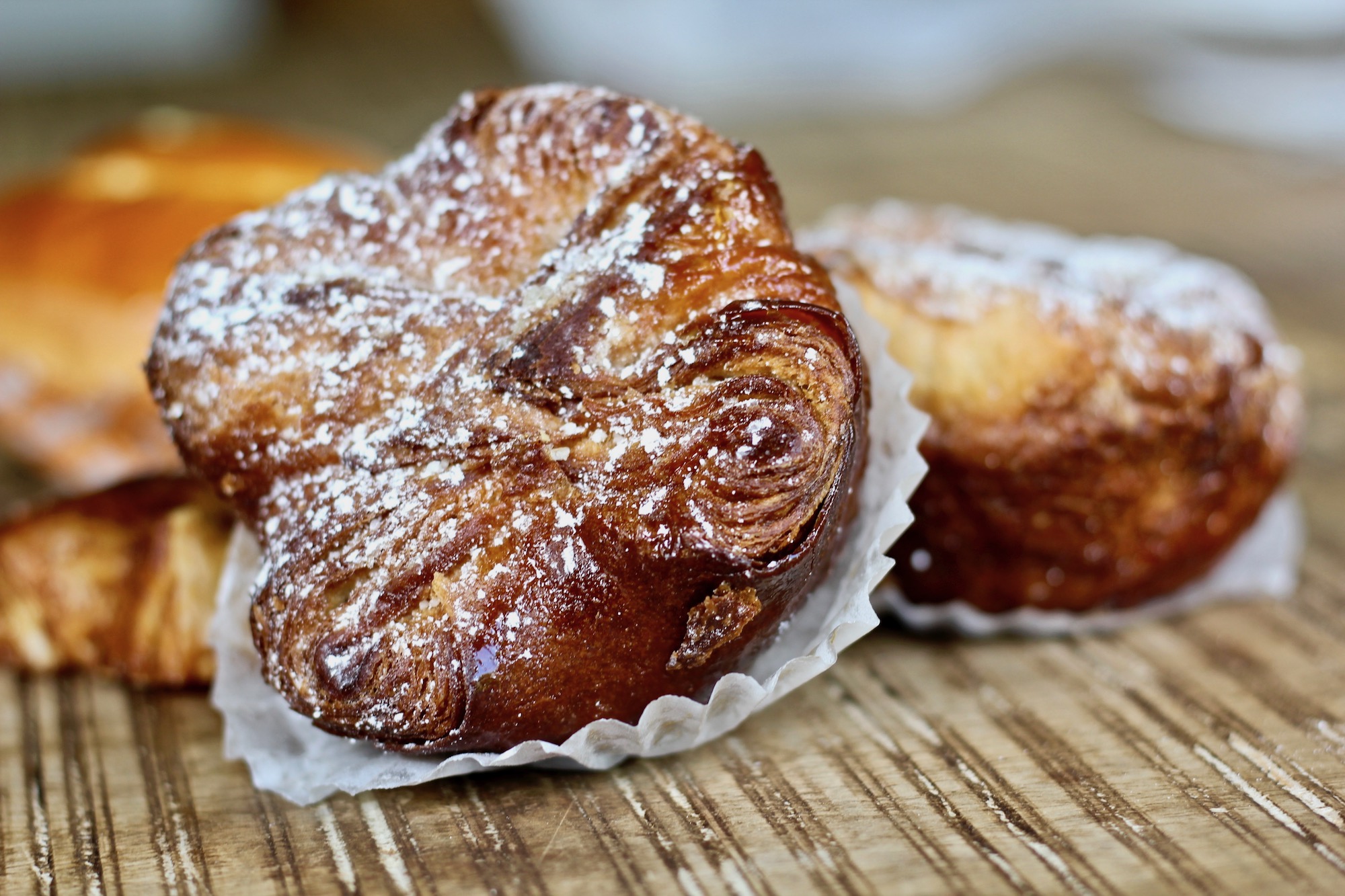 85C Bakery Cafe
This massively popular and rapidly-expanding Asian bakery seems like an unlikely place to find an obscure French pastry. Be that as it may, they're here, but you'll find them listed under a different name. Here they're called "caramel danishes," a slightly misleading term, but trust me, they're undoubtedly kouign-amann. They're darn tasty, too. And they stick to a fairly traditional recipe. Not as sweet as some, but they hit the right crispy and chewy notes.

Commissary
This recent arrival to the Dallas pastry scene serves a variety of pastries that showcase a high level of skill from the bakers manning the ovens. Here you'll find all sorts of edible eye-candy, but don't overlook the less glamorous kouign-amann. They're crispy and flaky with a touch of crystalized sugar on top. They're definitely worth a try.

A Bakery
This McKinney bakery has become a regular stop for locals in the morning hours with a respectable collection of croissant sandwiches, waffles, and toasts loaded with toppings. But it's their kouign-amanns that have really won the hearts of their patrons. They're expertly crafted and true-to-form. They crunch, ever so slightly, when bitten into, giving way to a chewy, sweet interior. This should be on any Francophiles short list of places to try, especially those residing in the north-of-Dallas suburbs.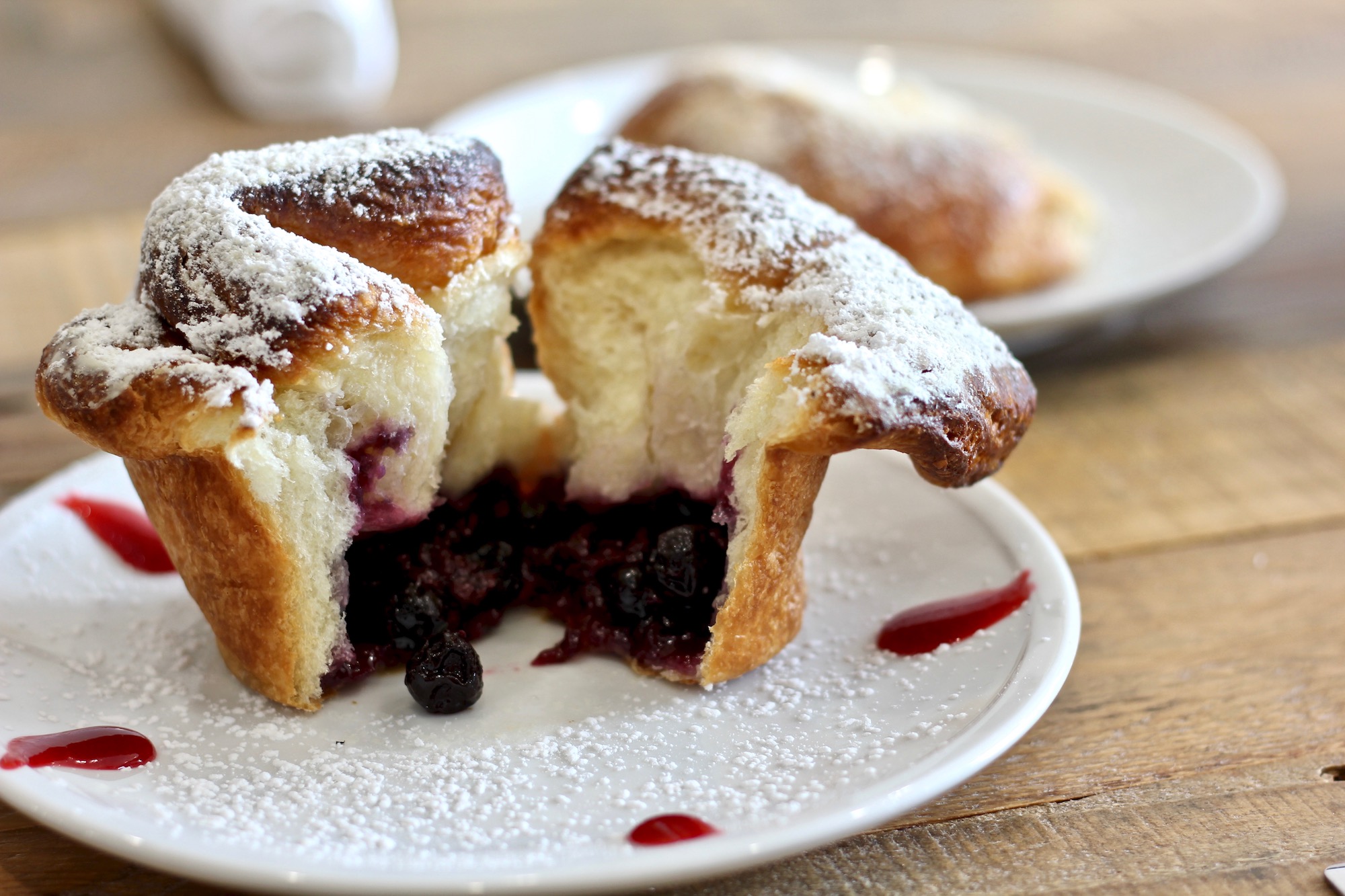 Edith's French Bistro
Edith's serves an oversized, airy kouign-amann. It strays a bit from the traditional version, with a texture and taste that's really unlike any of the others I've eaten. Theirs is more bready and softer than most other kouign-amann. It's missing the crispy edges you might otherwise be expecting here. It's filled with a runny berry compote and dusted with powdered sugar. The flavor is fine, but honestly, it's almost unrecognizable as a kouign-amann.