It's exhausting trying to keep up with the continuous flood of generally lame national food holidays. National apricot day? National split pea soup day? Yeah, nobody cares. Honestly, I'd be fine if they all went away. Except for one. There is one fake holiday that deserves all the love, admiration, reverence, and respect one can express in a single 24-hour period. This day is National Doughnut Day (June 1).
Luckily, here in Dallas, we have an endless supply of excellent doughnut shops. But where does one partake in the finest doughnuts on this monumental day? Here I've compiled (and ranked) a list of the five best doughnuts in the city. Go eat them, for today it is your duty.
5. Blueberry mascarpone from Glazed Donut Works (Dallas, Plano): Now that Glazed is frying in two locations, Deep Ellum and Legacy Hall in Plano, it's never been easier to snag a few of your favorite golden rings when the doughnut craving hits. Glazed is, without a doubt, one of the most inventive shops in town, with monthly specials and seasonal items. But one of their regulars, the blueberry mascarpone, is their masterwork. Real blueberry glaze (you can actually see the small bits of berry skin) with a creamy, slightly tangy center of whipped mascarpone cream. It's a thing of beauty.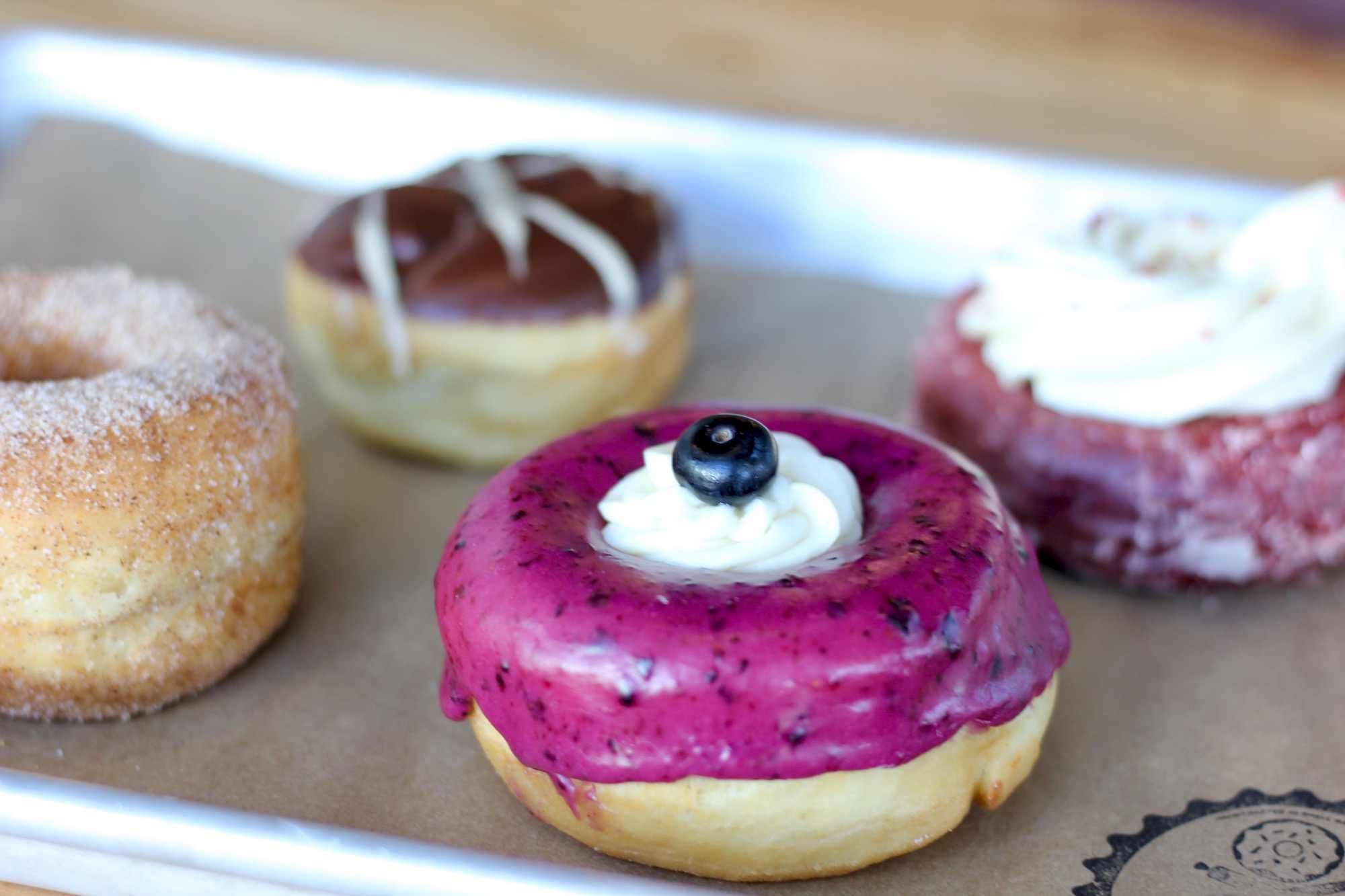 4. Strawberries and cream from Momo's Donuts (Sherman): Classic flavor combinations become "classics" because they're just plain good. Momo's fluffy, freshly-whipped cream pairs perfectly with bright red strawberries, all delicately sandwiched inside a lovely glazed donut. Momo's is located in Sherman, but luckily they deliver to the Dallas area on the weekends (simply message them on Instagram or Facebook to schedule a pick-up).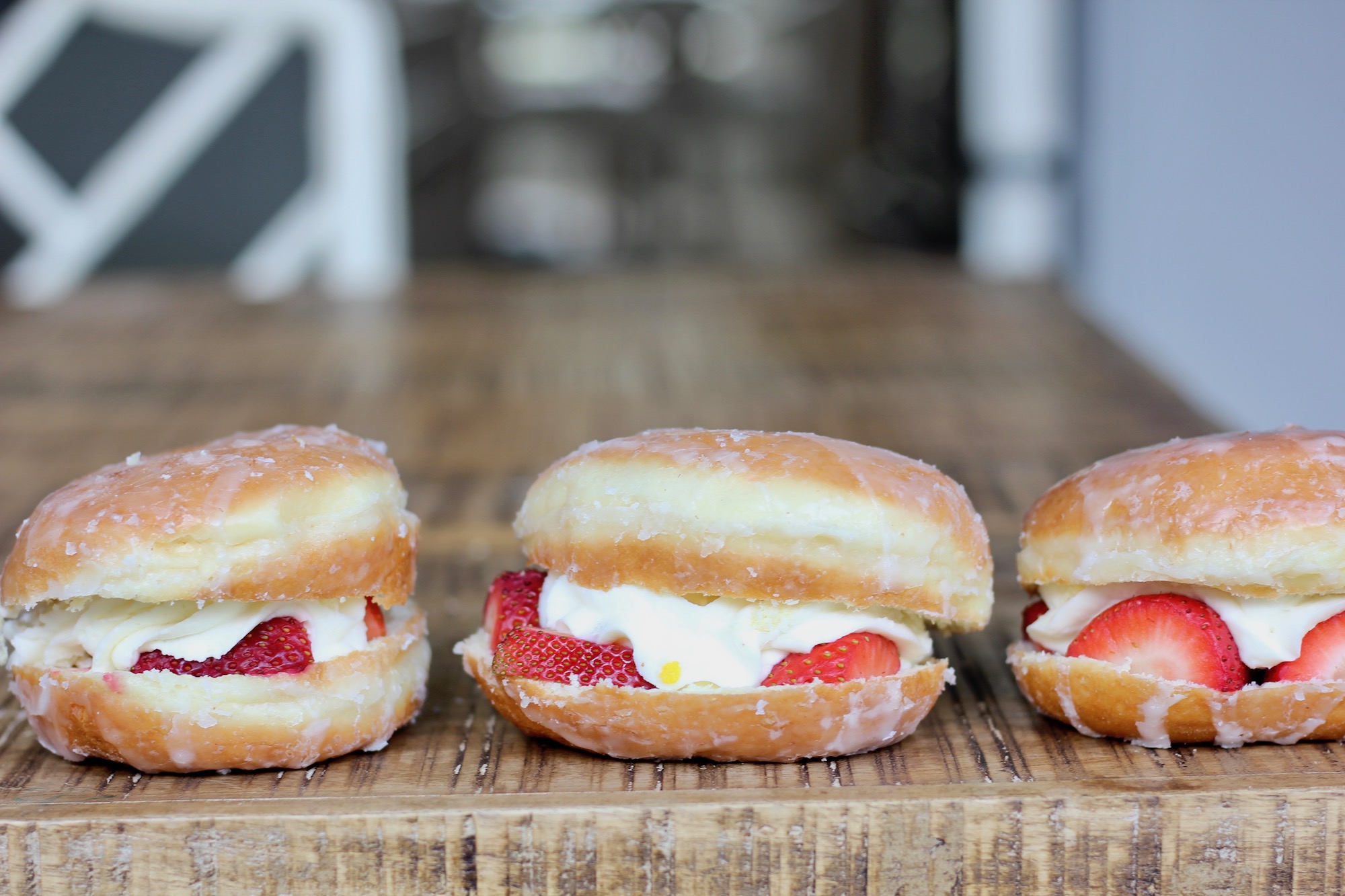 3. Glazed donut from Max's Donut Shop (Allen): Maybe you're one of those folks who tends to avoid all those "fancy" and "hipster" doughnut shops. Maybe you just want a simple glazed donut, an apple fritter, and a chocolate cake doughnut. I get it, I can respect that. Well, you need to get your buns to Max's in Allen, a classic joint that's been serving the suburbs for decades. Ask anyone in town and they will attest to the fact that these are, in my opinion, the best plain glazed in all of North Texas. And that's no exaggeration.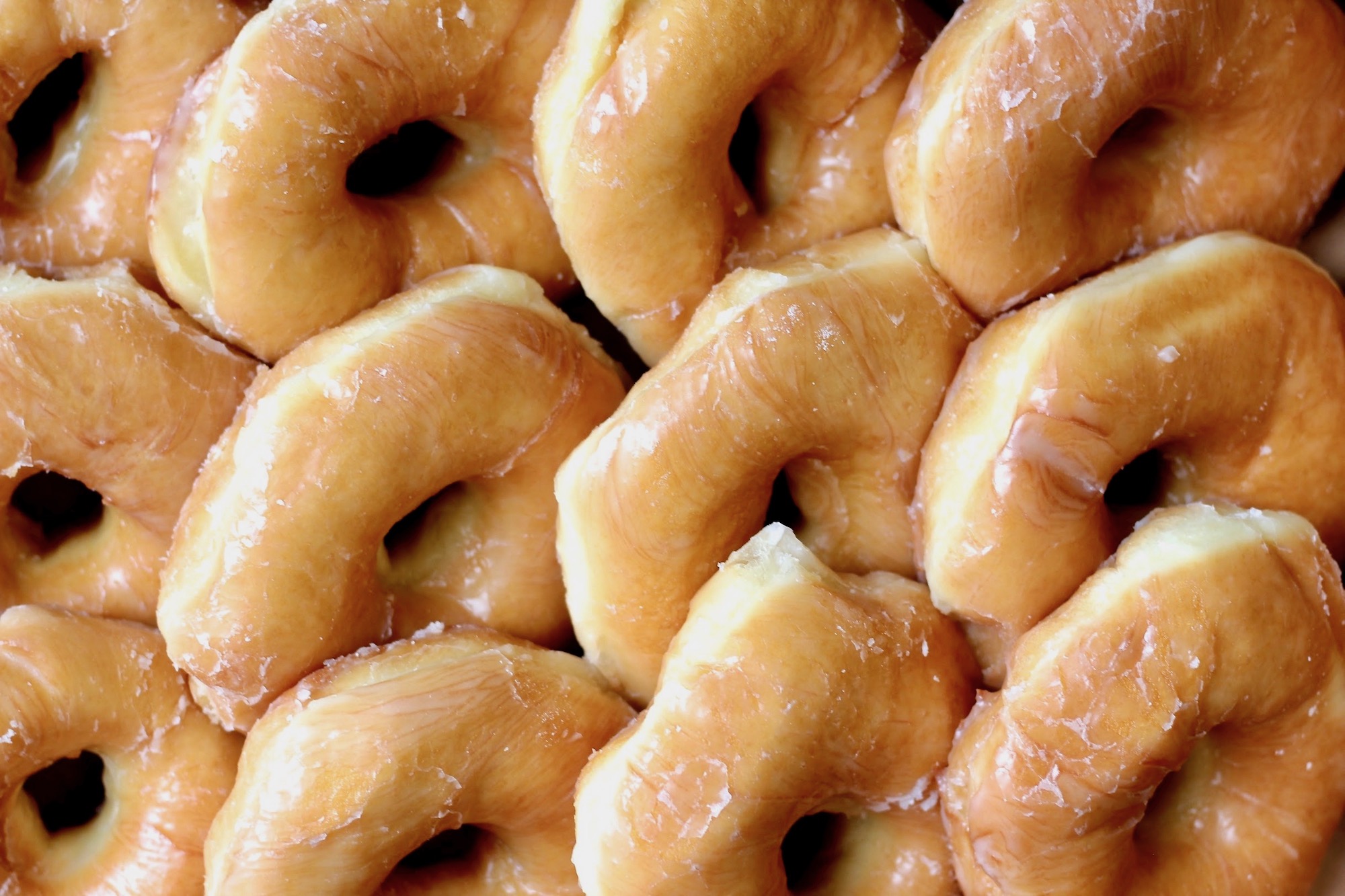 2. Peace'statio from Hypnotic Donuts (East Dallas, Denton): You've got to respect the place that first introduced Dallas to "funky" donuts. When Hypnotic began cranking out their craft donuts in 2010, they were pretty much the hottest item in Dallas desserts. Since then, their menu has changed a bit and they've expanded to Denton, but they're still putting out some of the finest in the city. Don't leave Hypnotic without nabbing one of their fantastic "Peace'statios," a cake doughnut wrapped in brown butter glaze and sprinkled with a generous helping of pistachios.
1. Croissant donut from Earnest Donuts (Lewisville): Sure, the original croissant-doughnut (or "cronut," if you will) was introduced by Dominique Ansel in New York City. It has since spread rapidly across the country, popping up in shops all over the map, each serving their version of the croissant-doughnut to varying degrees of success. But no one in the Dallas area is doing the croissant-doughnut as well as Earnest. It comes in both glazed and cinnamon-sugar varieties. Both excellent, but I tend to favor the glazed. The interior is not overly greasy, one of the biggest pitfalls of many lesser croissant-doughnuts. It's layer upon layer of flaky pastry, delicate and surprisingly light. And in my humble opinion, it's the best donut in the city.
Get the SideDish Newsletter
Dallas' hottest dining news, recipes, and reviews served up fresh to your inbox each week.