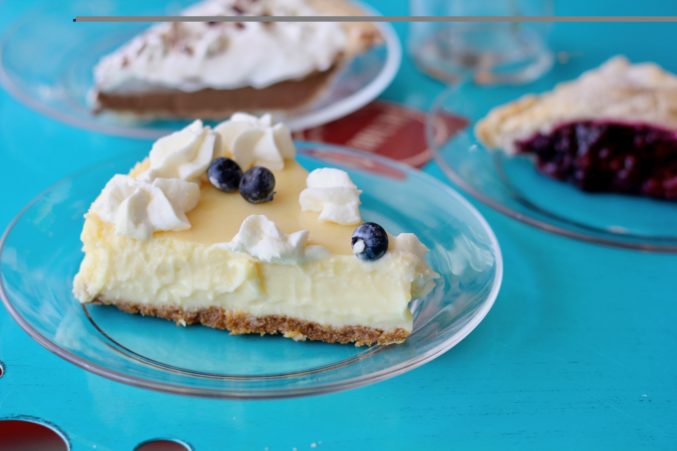 Humble Pies Now Serving Classic Sweets in East Dallas
Grab a slice, kick back, and relax.
By Daniel Walker
Published in Food & Drink
May 22, 2018
10:00 am
There are some things that you just can't have too much of: Star Wars movies, new iPhones, Radiohead albums, and Christmas presents. These all qualify. Pies shops also fit the bill. However, pie shops may never reach the explosive growth once seen with cupcake shops, fro-yo, or the modern-day boom of poké joints and rolled ice cream. Still, we're privileged to live in a city with some exceptional pie options—Emporium, Kessler Pie Co., and Norma's immediately come to mind.
A new establishment recently opened its doors in East Dallas. Humble Pies, a small shop located at 9014 Garland Rd., began slicing pies and serving coffee just a couple of weeks ago. I stopped in recently after spotting their new sign welcoming customers in for a slice. The promise of good pie was too strong a Siren's song for me to ignore.
The shop is owned by Sean and Erin Jett. Sean has a history in the restaurant business, and worked in various roles for more than 30 years, but the two dreamed of owning their own place for years. Having a particular fondness for pie, they began gathering family recipes, perfecting their product, and finally, brought their dreams to fruition.
"Pie is comforting and reminds us of our grandparents and holidays and family dinners," says Erin. "Pie evokes memories. It's simple food that is beautiful."
Humble Pies a simple place. One small room with a counter to order from and a menu featuring the day's pies on the wall. There's a handful of tables to sit and enjoy a slice or two. On our visit, the place was bustling, mostly with folks coming in and out picking up pies to-go to enjoy later a home. I chose to sit and enjoy my three slices in peace.
I thoroughly enjoyed my chosen pies. They're traditional, nothing too elaborate, and mostly classic pie flavors. Cherry was sold out, or I would have chosen it, but I settled on a rich, creamy chocolate cream pie, a mixed berry pie, and a lemon icebox pie. I inhaled them all with ease, like it was Thanksgiving day and I had something to prove.
East Dallas, I think, will come to love Humble Pies. I can see the place providing a good number of desserts for neighborhood parties, family dinners, and other gatherings, as well as functioning as a regular meeting place for friends and family looking for a pie pit stop.