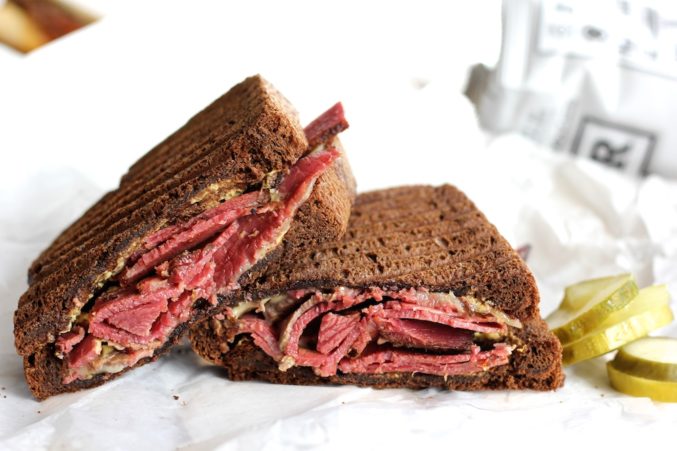 Here are Potential Culinary Trends for 2018
Don't take this list too seriously. It's just the beginning of trend 2018 season.
All of the leading restaurant business publications are coming out with their predictions for food trends to watch for in 2018. Last year, Nation's Restaurant News's forecast for 2017 included ostrich, culinary cocktails, root-to-leaf cooking, creative breakfasts, and center-of-the-plate vegetables which is corporate speak for vegetarian dishes. I didn't notice a rise in ostrich, but in Dallas we certainly witnessed the growth of vegetarian and vegan dishes as well as restaurants such as Fearing's offering vegan and vegetarian dishes.
One trend missed by NRN was poké. I rarely get through a day without a press release on poké. I can't help but be skeptical of where some places are sourcing their fish. I've had an uptick in emails from folks claiming food poisoning after eating at poké or sushi places this year. That's an odd trend. Always ask where fish you are about to eat comes from. If the server hesitates one second, reconsider your order.
Nation's Restaurant News released their 2018 forecast yesterday.
They are:
1. Slower-growing animals. I know many of you are horrified at the thought that Stephan Pyles might add sliced three-toed sloth to his menu, but you can take a chill pill. NRN is referring to poultry  Chickens will be allowed to frolic in their feces a little longer. The theory is that chickens with longer lives exhibit fewer symptoms of disease.
2. "Trash fish" at chains. Hmm, I thought this has always been the deal. This year Sea to Table, an organization which connects restaurants with sustainable fisheries, bought a booth at MUFSO, NRN's conference that caters to restaurant chains. And "word from the floor" was "at least one pretty large chain was exploring the possibility of featuring an underutilized species on the menu." So that changes everything, right?
3. Naan. This fluffy Indian flatbread, traditionally baked in a tandoor, should be on this list every year. However, now that TGI Friday's is serving it, it makes it an official leader.
4. Cannabidiol. Yes, food made with marijuana. This is just a click-bait item to the list. Can you imagine this happening in Dallas next year?
5. In-house distilling. This would be awesome. Now all restaurants will have to put in a grease trap and a bath tub.
6. Georgian wines. That's right, Georgia Bulldog Chardonnay is coming your way. I'm kidding. "Sommeliers are starting to rave" about wine from the Soviet Republic of Georgia. Do we still have sommeliers?
7.  Creative use of waste. This is the only item on this list I'll buy. Ever since I wrote about restaurant food waste, I've received a lot of feedback from local restaurants that are adding this to their budget.
8. The new Jewish deli. They fail to detail what a new Jewish deli is other than four different delis have opened in the U. S. recently. Dallas is really down to one, Deli-News. If you love Cindi's do not email me.
As more trends come out, I'll keep you informed.