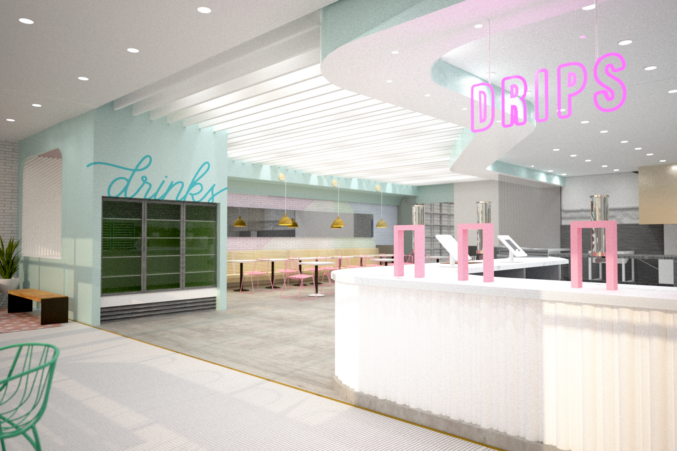 24-Hour Wow! Donuts & Drips Coming to Plano
Opening soon on Park Boulevard, the shop will serve fried dough and coffee morning, day, and night.
By Daniel Walker
Published in Food & Drink
August 10, 2017
1:00 pm
Fanatics of fried dough continue to find new reasons to rejoice. With an increasing number of high-quality donut shops popping up around the metroplex, it's clear that this trend is far from growing stale. Within the last few months, Dallas and its surrounding cities and suburbs (particularly those northern suburbs) have welcomed a number of hotly anticipated, high profile openings, including Hurts Donut in Frisco, Rise Biscuits & Donuts in Allen, Sweet Daze in Richardson, Urban Donut in Uptown. In addition, a few established businesses will shortly be adding new locations to the mix, including a second location for the popular Deep Ellum shop, Glazed Donut Works, going into the bubbling Legacy Food Hall and a second location for McKinney staple, The Donut Kitchen, at growing megaplex The Star in Frisco. 
Plano will soon welcome a new donut establishment that's overflowing with potential. Wow! Donuts & Drips expects to open its doors in September, with a soft opening by the end of August. The shop will be located at 6509 W. Park Blvd in Plano, a location that previously housed Firecrust Pizza. 
Wow! Donut & Drips will operate 24 hours a day, 7 days a week, a rarely seen model for donut shops in this city. But who's going to argue with donuts available at any hour of the day? David Sim, general manager at Wow!, says the shop promises a "new, elevated, and revamped approach to donuts." 
Donut offerings will feature a rotating list of seasonal items. Sim says they're still putting the finishing touches on the menu, but, ambitiously, they plan to dish out more than 120 different donut options. Yes, 120-plus donuts on the menu. That deserves a 'wow.' And it wouldn't be a Texas donut shop without kolaches, which you'll also find here.
And of course, regarding those "drips," Wow! hopes to impress with its coffee options, as well.  Expect a rotating coffee and tea menu, with blends from different regions across the globe. Sim says, "We aren't serving macchiatos or lattes…simply drip coffee. We want people to appreciate the level of complexity simple drip coffee has to offer." Wow! prioritizes freshness where coffee is concerned. "Customers will see their coffee made, from bean to cup, in a matter of minutes," says Sim. 
Keep an eye on the shop's social media feeds for updates on opening dates. And hit the gym hard now so you can afford a few cheat days when Wow! opens and starts frying up those golden rings of joy.