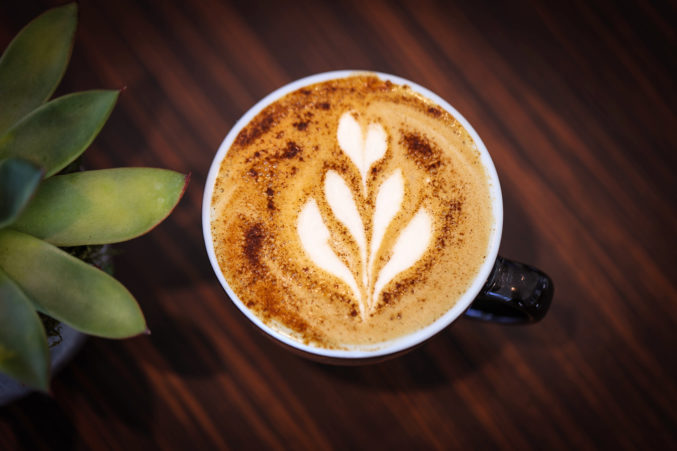 Where to Get Your Pumpkin Latte Fix in Dallas
'Tis the season.
By Amanda Rule
Published in Food & Drink
October 13, 2016
12:46 pm
Yes, the leaves are still green, and the temperatures are still well above 60 degrees, but that is not stopping pumpkin lattes from hitting area coffee shops. Here's a list of perfect seasonal sips to enjoy this fall.
Method Coffee
This trendy coffee shop created a pumpkin syrup made of cinnamon, nutmeg, cloves, pumpkin purée, sugar, and water. Get your latte hot or cold.
Café Victoria
Café Victoria has just released their new specialty lattes. One of which you will surely drool over: the pumpkin pie latte topped with pumpkin pie sauce. You can also add any of the shop's fall syrups to any beverage to transform your coffee to a seasonal beverage. (Bonus: they also offer sugar-free pumpkin options.)
White Rock Coffee
The shop released its fall menu in September, offering a homemade, all-natural pumpkin spice latte made with real pumpkin, cinnamon, and nutmeg. If you want even more pumpkin in your day, order their pumpkin scone or pumpkin cheesecake.
Stupid Good Coffee
The name of this café says it all. This coffee shop offers a perfect blend of pumpkin and coffee in your mug. With Hidden Cities coffee beans from Oak Cliff Roaster, they manage to add the perfect amount of pumpkin so we can still taste the beans. (That is the whole point, right?) Stupid Good Coffee offers a latte and a pumpkin spice chai. Infused with allspice, pumped with pumpkin, mixed with vanilla flavors, and sprinkled with some cinnamon, their pumpkin chai latte is a sure hit.
The Hospitality Sweet
This coffee shop knows how to amp up its hospitality, especially in the pumpkin department. They are in the planning phases for their seasonal menu, but we are assured that we will see an apple cider drink, a pumpkin latte, and an autumn coffee roast from their partners out at Oak Cliff Coffee Roaster.
Oak Lawn Coffee
Not only do they have half-price iced coffee and tea from 2-5 p.m. daily, Oak Lawn Coffee just launched a new handmade pumpkin spice latte. The drink is loaded with spices such as nutmeg, ginger, and cinnamon—your taste buds will be ready for fall.
Coffee House Café
Ever had pumpkin in your pancakes? Coffee House Café is starting the trend. You can have a stack of pumpkin 'cakes with a P.S.L. to wash it all down. Keep the pumpkin creations comin'!
Drip Coffee Company
Along with year-round pumpkin bread from Empire Bakery, this café is dripping pumpkin flavors into their lattes. They use 1883 Maison Routin syrups to give an autumn taste. Get social, with a mug in hand, in this lively coffee shop environment.
Sip Stir Café
This season they are serving their pumpkin spice latte and pumpkin spice chai. With espresso beans and steamed milk, you are bound to enjoy this pumpkin experience.
Mudsmith
Enjoy a P.S.L with some of Mudsmith's delicious pumpkin bread. This hip coffee joint is the exact opposite of a Starbucks: quaint, trendy and low-key.