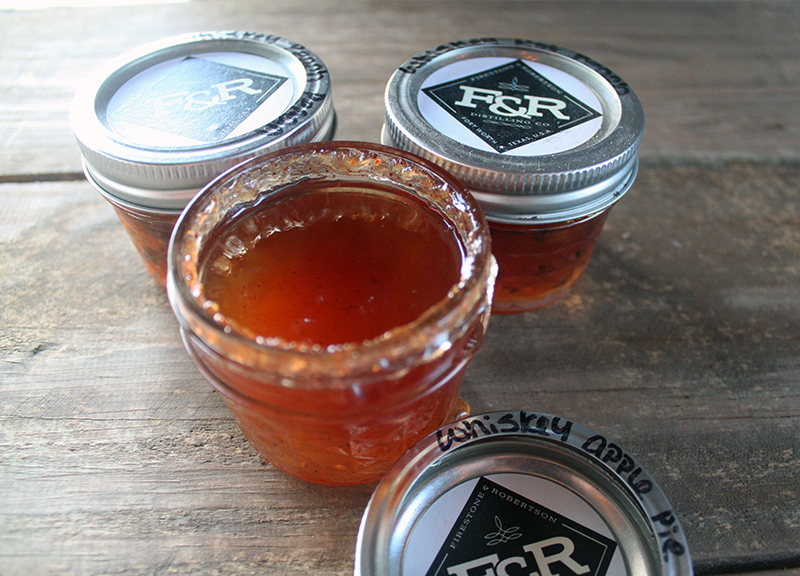 The Localist: F&R Distilling Whiskey Jam
Get your hands on these spirited fruit preserves.
Firestone & Robertson Distilling Co. has joined forces with Moore Jam to bring us some amazing, slightly spirited fruit preserves. Moore Jam is a Fort Worth-based company that makes jam in several unique flavors. Each variety is handmade with organic fruits and sugar. Their products are jarred and sold to the public but are also used in baked goods at places such as Black Rooster Bakery, and seasonally in the wonderful cold creams at Melt Ice Creams.
The flavor combinations using whiskey from F&R Distilling are Whiskey Apple Pie, Whiskey Peach Pecan, and Whiskey Hot Peach. All are delicious but the Whiskey Apple Pie is my favorite. It is perfect served over a big scoop of vanilla ice cream. The cinnamon and apple flavors are also a great reminder that fall is fast approaching.
The whiskey jams cost $7 and are available at the Firestone & Robertson Distilling Co. facility and online at www.frdistilling.com.
Visit the Moore Jam site to learn more.